Compress Videos
1. Compress Video in Different Formats

+

2. Compress Video from Devices/Apps

+

3. Compress Video with Different Apps

+

4. Compress Video for Different Purposes

+

5. Other Tips & Tricks

+
We can reduce the file size of any video with a video size reducer online for free. Many websites offer this option without the need for downloading any software, helping to shrink the size of files that can then be easily sent to anyone on social media or be used simply to free up the disk space on your computer. Using an free video compressor online is a good idea to save time and to keep your files also always safe.
An online size compressor allows you to compress different formats and hence is a big advantage. The formats that an online free video compressor can support are:
Video: DV Codes, JPEG, Third Party Codes, etc.
Audio: AIFF/AIFC, MP3, MP4, WAVE, etc.
Movie: AVI, MPEG1, MPEG2, MPEG4, etc.
Image: MBP, TIFF, PNG, etc.
We will give you all the information about the different platforms and their respective video compressors for use as an online compressor, helping you reduce your file sizes in different formats.
Part 1. Best Video Compressor on Windows & Mac
It is possible that on the Internet you download a compressed file. These files are a kind of virtual box where it is possible to save two or more different file types, all thanks to an algorithm, thus occupying less space. Depending on the format, the space saved can be quite a lot, which is very useful when sharing files over the internet, because it takes less time to download or upload them. The latest versions of video compressors for windows and video compressors for Mac allows you to open compressed files of almost all the common formats. However, this feature lacks advanced options and you may need or want a more powerful tool to unzip files, as a video resizer, or even to compress multiple files into one. That is why we recommend the best video compression software i.e., Wondershare Video Converter Ultimate.
We want to show you some of the features of Wondershare Video Converter Ultimate:
Your Complete Video Toolbox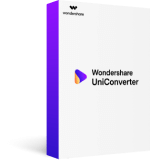 Compress different video formats: MOV, MP4, AVI, MP4, and +1000 more.
Thanks to its editing option, you can trim the video to compress the video size.
It can compress a video by changing its resolution, bitrate and frame rate.
You can also change its format from MP4 to WMV while compressing the file.
Burn video to playable DVD with attractive free DVD template.
Download or record videos from video sharing sites.
Versatile toolbox includes fixing video metadata, GIF maker, casting video to TV, VR converter and screen recorder.
Supported OS: Windows 10/8/7/XP/Vista, Mac OS 10.14 (Mojave), 10.13, 10.12, 10.11, 10.10, 10.9, 10.8, 10.7, 10.6
Security Verified,
5,481,347
people have downloaded it.
Follow the guide to know how to compress videos using Wondershare Video Converter Ultimate for Mac, step by step:
The general steps are as below:
Step 1: Add files.
Step 2: Change settings.
Step 3: Start the video file compression.
Read the detailed details as follows, we have made the Mac version for example; For Windows version, you can go with the similar steps.
Step 1 After you download, install, and register your copy of Wondershare Video Converter Ultimate, launch the software and hit the option of Add Files to select the video that you need to compress.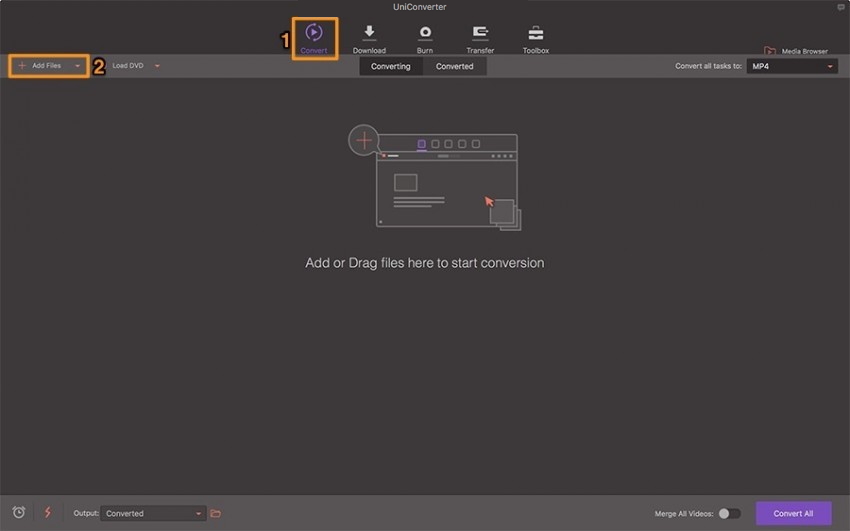 Step 2 Click the drop-down beside Convert all tasks to and select the Video tab. From within this option, you can now select any format of your choice for video compression.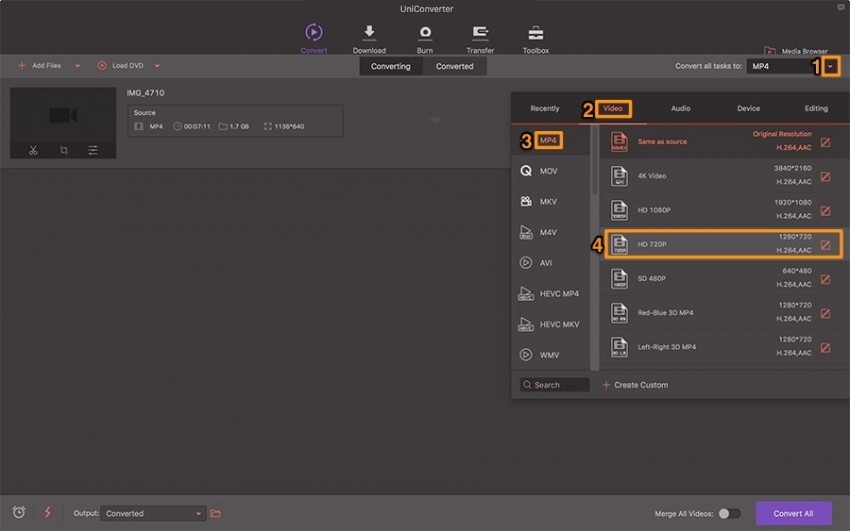 Now, you should be able to see the difference in the amount of space that the converted file would take as compared to the original file (see the screenshot).
You can also trim the video to reduce its size further by clicking on the relevant option from underneath the video thumbnail as shown in the image below.
Step 3 Now you're ready to convert the video. Click on Convert All to start the video file compression and once it finishes, you can find the compressed video in Converted tab or just directly click Output icon at the bottom of the main interface.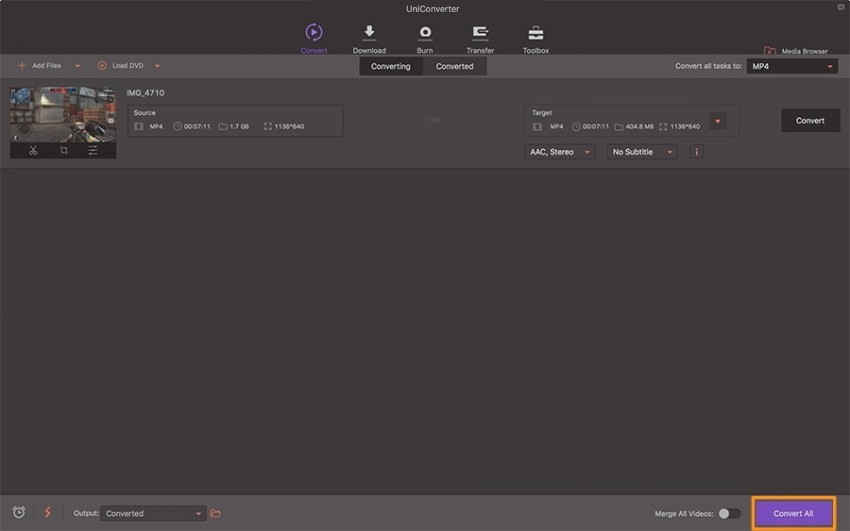 As you can see, Wondershare Video Converter Ultimate is a very good movie compressor, easy and fast to use.
Part 2. Top 3 Online Video Compressors You Need to Collect
There are many online video compressor for free that allows you to reduce the size of different formats along with other free features without installing any software. Next, we want to share with you the top 3 online video size reducer that will help you to compress your files.
1. Clipchamp
This video Compressor is a very useful online tool that allows us to reduce the size of a video in a moment. This app is very useful for those cases in which we want to share a video on social networks or send it to a friend through an Email and we are in hurry. This free online video compressor is ready to use every time you need it. Also, you can create an account and get a free profile to save all your projects and they will be ready to share or post to any website.
Clipchamp features:
Video compressor: it can compress files up to 20 GB.
File formats: AVI, 3GP, MP4, MKV, WMV, FLV, MOV, etc.
Can trim your videos to reduce the video size.
You can compress up 5 files for free per month.
2. VideoSmaller
VideoSmaller is a compressor online that helps you to reduce your files size. It is available in nine different languages and has many other features that you can use online in a moment without installing any software. It is really easy to use, just select your video file and the size that you want to reduce it and will be ready in some minutes. Maybe it has some limitations at the moment that you want to edit a video but it is really helpful when you need to compress a video file, just need to enter to the website.
URL: http://www.videosmaller.com/
VideoSmaller Features:
Support MP4, AVI, MOV formats.
You can upload video files up to 500 MB.
Extract audio from videos.
Don't need any registration or license.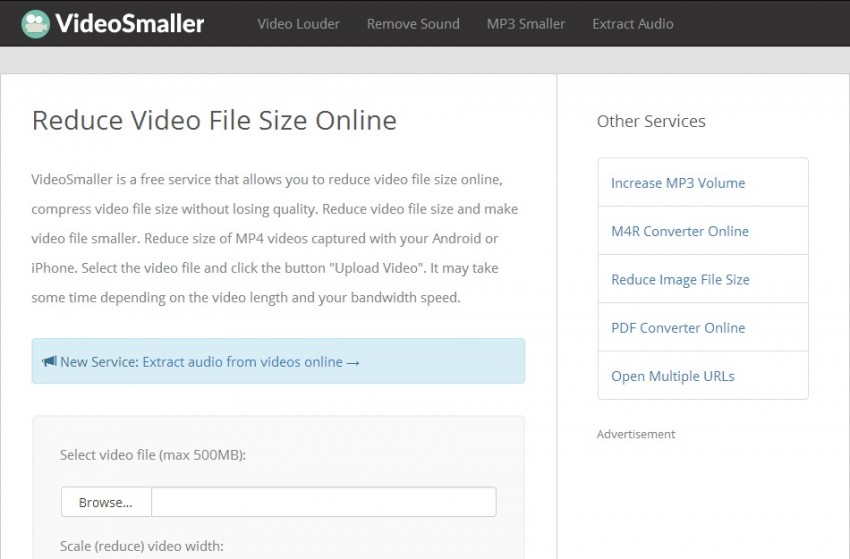 3. Cloudconvert
Cloudconvert is another good online video size compressor without installing any software on your device. Cloudconvert allows you to compress different files at the same time and making them ready to send through email without a problem. Now you can use this free video compressor online with just some easy steps without losing time. Here you can create an account and save all your work done for then be available if you need to edit them again and everything do it without any other application, just directly from its website.
URL: https://cloudconvert.com/
Cloudconvert Features:
You can use it for free but it has some limitations features.
Can compress 25 files per day.
The maximum file size is 1 GB.
Support MPG, MP4, MOV, MP3, AVI, M4V, etc.
Part 3. 3 Video Compressors on Linux/iOS/Android
In this section, we want to help you to choose the best video compressor that covers all your requirements. We can find many video reducer to download but not all of them have the same features and offer a good quality service. Keep on reading about our recommended list on free video compression software that will help you to make your video short.
1. 7zip (for Linux)
the best video compressor for Linux is 7zip. This is a popular video compressor for Linux available for Windows so go to the link and download the software for start compressing your files with good quality.
URL: http://www.7-zip.org/
7zip Features:
Is free, do not need to register or pay.
Support formats: 7z, AR, UDF, RAR, XZ, TAR, etc.
The software size is about 1MB.
87 different languages.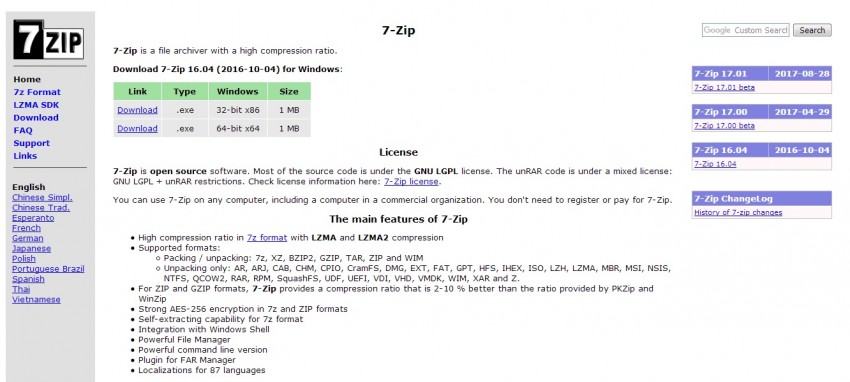 2. Video Slimmer (for iOS)
This software called Video Slimmer helps you to shrink, trim, edit the videos that you have filmed on your iOS device easily. The best part about this software is that it keeps up the quality and with just a few steps you can save quite an amount of space on all your iOS devices including iPad, iPhone and iPod.
URL: http://www.videoslimmerapp.com/
Video Slimmer Features:
You can easily save up to 80% of internal storage of your iOS device.
You can compress the videos directly in the device.
Has quick and fast processing speed.
Choose to save and even share the converted videos.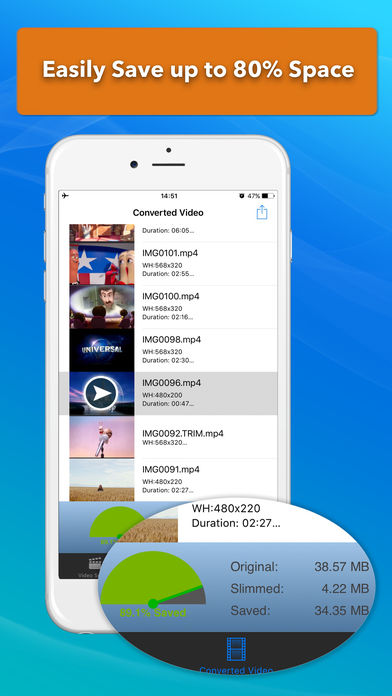 3. Video compressor (for Android)
with this Software for Android you can compress your videos directly from your device if you need it or if you have a file on your Android mobile, will be easy to use this video compressor app and send it directly to email or WhatsApp.
URL: https://play.google.com/store/apps/details?id=com.outthinking.videocompressor&hl=en
Video Compressor Features:
Supports MP4, AVI, and 3gp video formats.
Video editor.
Is a free app.
Download directly from your Android Google Play Store.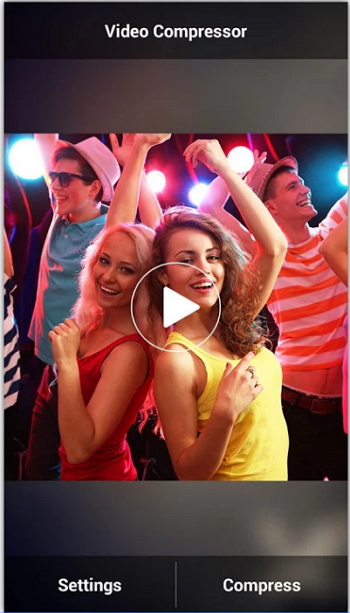 Nowadays Smartphones and tablets with Android offer an almost total replacement of the desktop PC in functionality, but always depending on the work we need to do we can use a video compressor Mac for a video size reducer online. One of the video compression tools that came to the portable platform with its development in a full-fledged device is a compression utility. This application is necessary for the decompression of files downloaded from the Internet and compressing several files, thus reducing the space they occupy in a device, or for an easier and faster transfer by means of emails or file-sharing services. This is where its functionality is essential and the ability to extract the content from any file is imperative.
In conclusion, in this article you can find many good video size compressors online free and learn what is video compression with its step by step guide.