Compress Videos
1. Compress Video in Different Formats

+

2. Compress Video from Devices/Apps

+

3. Compress Video with Different Apps

+

4. Compress Video for Different Purposes

+

5. Other Tips & Tricks

+
HD, FHD, and UHD are the latest formats for videos. There is no dearth of sites from where you can get your desired HD videos, but having too many of these means exhausting your hard disk space in no time. Since HD/FHD videos are high quality, they are also large in size. These files are not only difficult to accommodate but are also difficult to share over social networking sites, view over small smartphones, and transfer through emails. HD video compression is the solution in all above situations. Struggling with ways on how to compress HD video without losing quality? You have landed on the right page, as we have an answer to all your queries and HD video compression software.
Part 1. Why Wondershare Video Converter Ultimate is the best HD Video Compressor for Windows and Mac
When we talk about the best, there are many software and tools around the corner that come forward to make their own claims. But one software that stand by its features and name in terms of being the best is Wondershare Video Converter Ultimate. This professional software is a complete video toolbox that not only allows resizing HD videos but performs a host of other necessary functions. Available for Windows and Mac, the software is simple to use and thus an apt choice for beginners as well as professionals.
Why Is Wondershare Video Converter Ultimate the Best HD/FHD Video Compressor?
Video downsizing depends upon an array of factors including formats, resizing, cropping, changing bitrate, frame rate, and other parameters. Video Converter Ultimate allows adjusting all the above-listed parameters in an efficient manner and thus the best in its category.
Your Complete Video Toolbox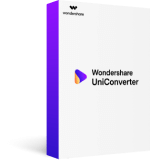 Convert formats: Being a complete toolbox for all your video related needs, the software allows converting HD/FHD videos to the smaller size formats. The software supports over 1000 formats for conversion purpose. It proves to be a good 1080p to 480p converter
Device Specific Formats: To facilitate video viewing on specific devices, the software has preset device specific formats including Android devices, Apple devices, Xbox, PSP, VR games, and others.
Resizing with trimming and cropping: Video Converter Ultimate allows trimming and cropping the unwanted and unnecessary parts of the videos and thus helps in resizing them.
Editing bit rate, frame rate, and resolution: Bitrate, frame rate, and file resolution are all directly proportional to the video file size. Reducing these parameters will reduce the file size as well. The software allows editing these parameters so as to optimise the videos.
Batch processing: Using the software, multiple files can be added and compressed at a time
Adding another feather to the cap is the APEXTRANS technology of the software that results in lossless compression and that too at 30X faster speed.
Security Verified,
5,942,222
people have downloaded it
Part 2. How to Compress HD/FHD (4K/1080P) to Smaller Size with Best HD Video Compressor
The process of downsizing HD/FHD videos using Wondershare Video Converter Ultimate is simple and quick. With just a few steps you can compress HD video without losing quality. First of all, go for HD video compressor free download of the software for Windows or the Mac version as needed.
Step 1 Video Converter Ultimate and add HD/FHD videos
Download, install and launch the software on your PC/Mac. On the primary interface, under Convert tab, click + Add Files. Browse for the files on your PC that want to resize.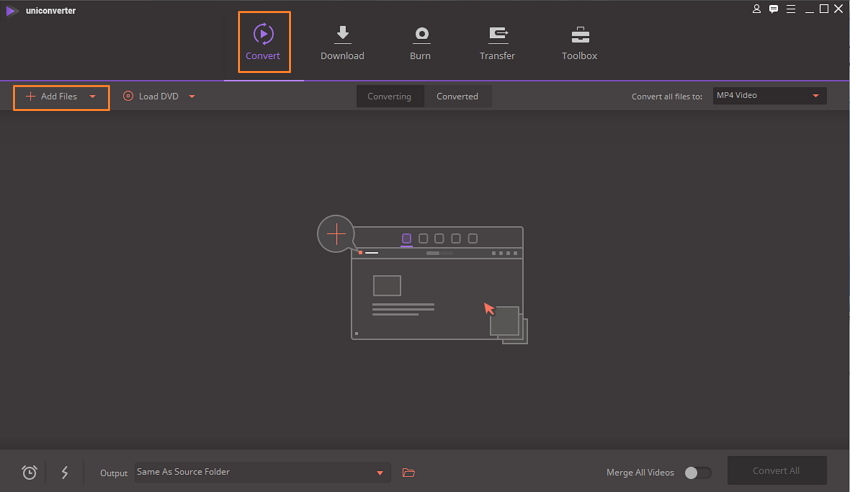 Step 2 Select output format and resolution
On the right-hand side, click drop down next to Convert all files to:. Select the desired output format and resolution from the Video tab. There are more than 1000 formats available from which you can select as per the needs of compressed videos. For sending emails, you can pick MP4 or FLV, whereas for sharing through YouTube or Facebook you can go with MOV or MP4. Among all, MP4 is the best as it has a high rate of compression offering good quality of videos without any compatibility issues.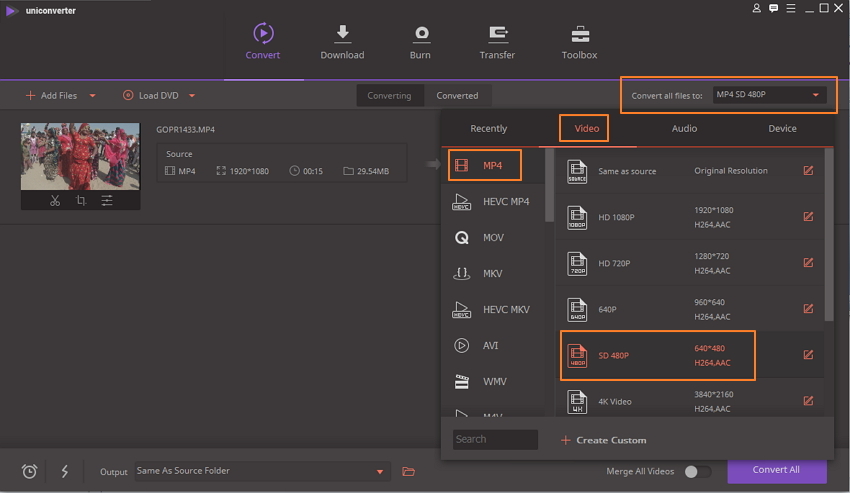 Step 3 Open Settings Window
To edit video settings, click edit icon beside resolution to open the Settings Window. You can also click + Create Custom to open the window.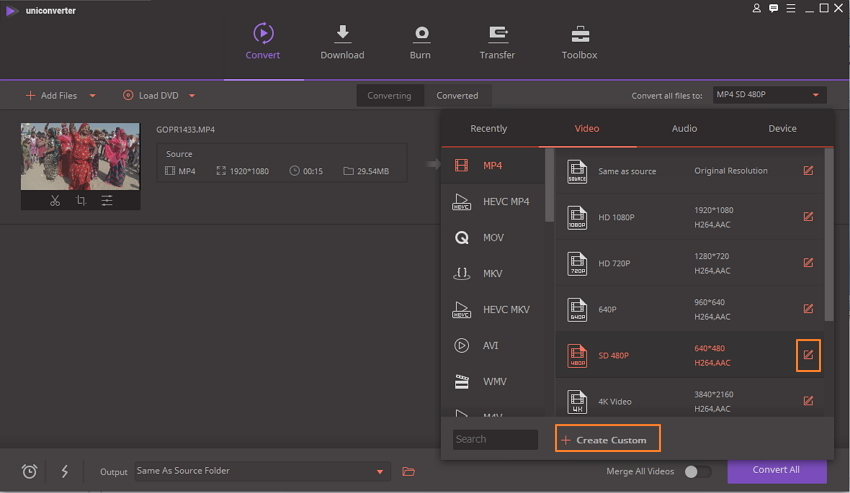 From the pop-up window, edit video settings related to quality, resolution, and bit rate in the following manner:
Bit rate

can be reduced by 20-50% of the original value. These ways, your videos will shrink considerably in size without much noticeable quality changes through naked eyes.
Set the default quality as the

Small Size

that will lead to the reduced size.
Reduce the

resolution

value like 1080p video file size can be reduced to 720p or 4K to 1080p.
HD videos can also be compressed by trimming them into clips or by cropping their black colored bar. The trim and crop icon appears under the originally added file on the primary interface.
Finally, Click Create to confirm the above-edited parameters.
Step 4 Preview size and start video compression
On the main interface, preview the size of the file and click Convert All to start the HD video resizing process.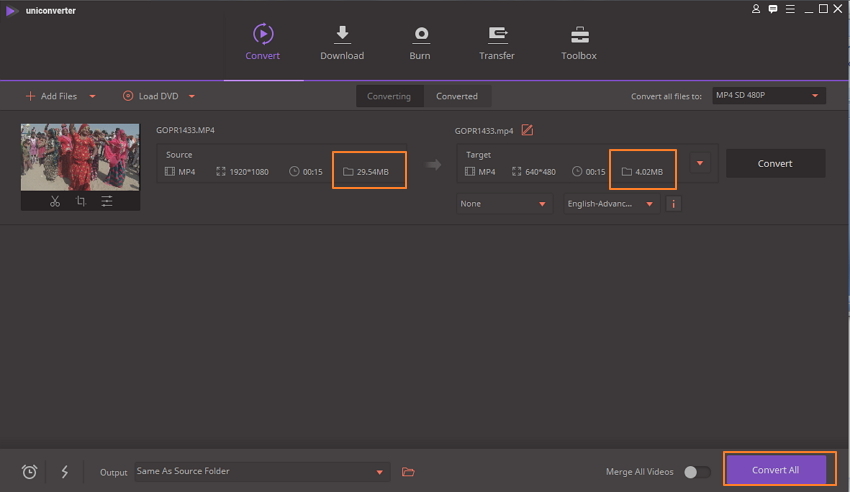 Compressed files can be managed and seen from the Converted tab.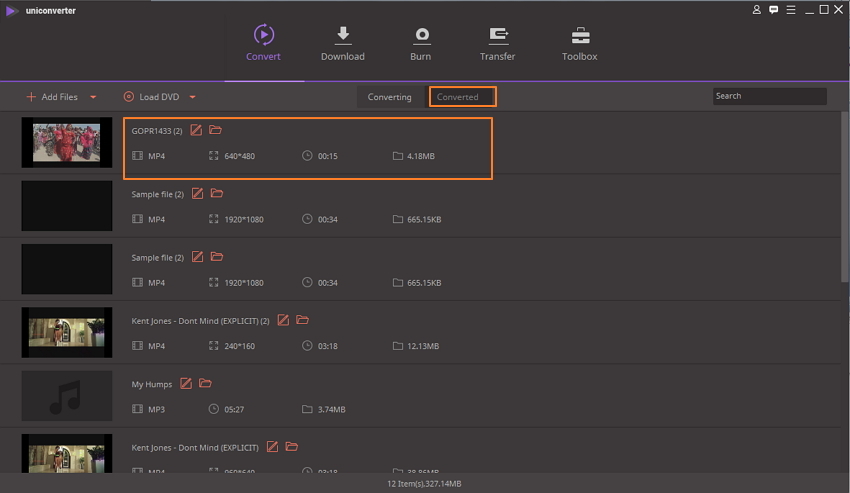 Part 3. Extended Knowledge about HD/4K Video Compression
The basics and extended knowledge on HD, 4K, and video compression will further help you to get the best results from your video resizing process.
1. What is HD and 4k Videos
HD which stands for High Definition refers to the video which has higher resolution than the SD ( standard-definition) videos. Though there is no fixed standard to define the HD videos, but generally the videos having 720p (1280 X 720) or 1080i/1080p ( 1920 X 1080 pixels) resolution is referred as HD.
4K format is one of the latest to join the league and it generally has 4000 pixels horizontal resolution. Typically the format is known as 2160p and features two standards- DCI ( used in movies and cinemas and have 4096 X 2160 pixels) and UHD-1 ( used in TV, computers, and video games and have 3840 X 2160 pixels).
2. What is the need for HD video compression
HD video files are large in size and thus have issues while storing, managing, transferring and sharing them. Need for HD video resizing and 4k video compression arises in one or more of the following situations:
Save hard disk space: Large sized HD videos occupy a lot of space and thus leaves no room for other data. Compressing files leads to creation of extra space without deleting the existing files.
Uploading files to online sites: There is a restriction on the size of videos that can uploaded to a site. Thus downsizing is the only option when you want to upload your HD quality videos
Save time and bandwidth: Even if a site allows uploading HD videos, it will take a lot of time and will consume your dataTransferring through email: HD videos cannot be transferred through mails as it will take ages. Resizing them will make the process quick and easy
Playing over smartphone and other portable players: Being large in size, HD videos wont play properly on smartphone and other players. Optimizing them to suit the device requirements is the best way out.
3. What is lossy and lossless video compression
Lossy and lossless are two most commonly used terms when we talk about compression of files. Both of these are the process which defines whether or not the original data can be recovered after the file is compressed.
During lossless video compression, the entire information is restored and made available after the file is resized. On the other hand, during lossy compression certain redundant information from the file is deleted permanently. After uncompressing a lossy file, only a part of the original data is present.
4. Factors to consider while selecting HD video compression tool
There are many online, web based, and other video compression tools round the corner. Each of these program and software talk about their features and functionalities. But in general, there are few points that must be considered to make your compression task quick and simple.
The tool must be available for multiple platforms
Support an array of formats
Support batch processing of multiple files
Offers lossless quality after compression
Is fast and simple to use
So no more hassles and worries if you are looking for options on how to compress hd video files without losing quality ? Out article and step by step guide is there to help you.