Top 10 SVG Converters Recommended in 2023
Nowadays scalable vector graphics are used by many people as they are high in quality and also help to increase the SEO ranking of the website. The SVG file increases Google rank because it is considered as a text, not a picture. There are many SVG converters available in windows as well as in mac computers which helps you to convert your files into SVG format and vice versa. These converters do the conversion very quickly and you can get whichever format you desire.
Part 1. What is SVG
To understand SVG you should have a basic knowledge of HTML and basic XML. SVG is vector-based graphics used for the web which also defines the graphics in the XML format. You can easily animate every attribute of your SVG files according to your need.
There are various applications that can help you to edit your SVG files easily. These applications come with a simple interface and can give you high-quality results. The SVG images are totally scalable and the files are XML. In the SVGT files no matter you resize the images or you zoom the quality of the graphics remains the same.  These can be converted into various formats like JPEG, PNG, PFDF, TRIFF, etc.
Part 2. Top 4 SVG Converters for Windows Recommended
This is the very popular SVG file converter that people use for their windows. This offers various types of graphic tools like fill bounded, freehand, edit paths, areas, 3D shapes create, etc. you can also apply various filters like distort, colorized, turbulent, etc if you want. This offers rich features to convert SVG to the DXF format. The interface is simple and easy to operate.
This SVG converter can easily export your files in PDF, PNG, and postscript formats. This software can run on Linux. There are regular updates in this software which brings new features for better results. This is a free converter that you can use to convert your files. The software is having command-line interface with python of 3.5+ library. You can easily convert the SVG files with some simple steps in CairoSVG.
Cloudconvert is the most popular SVG file converter that you can go for your windows. This converter supports more than 200 formats. The huge number of formats supported by this software makes it easier for the user to convert their SVG files into the desired format. Moreover, it supports higher-quality conversions that do not decrease the pixels while converting the file.
Grumpicon
This SVG converter program is the easiest converter available. This converts your SVG files into the PNG format easily. You can just drag and drop the file to the converter for getting the desired results. If you want to convert the SVG file into a simple PNG format without any detailing in the commands you can choose this application for your task.
Part 3. 3 Best SVG File Converters for Mac Recommended
With this SVG converter app, you can convert your SVG files to various formats like PDF, JPEG, PNG, and TIFF. This application is free and comes with a simple interface. You can get high-quality conversion files through this application easily.  This supports 5 various textures to preview the SVG file. This application comes with new tools in every update.
This application is widely used by mac users to convert their SVG files into various formats. This supports animations SVG preview and you can export the files into PDF, PNG and TIFF. The application size is smaller which takes less space in your mac devices. This application automatically rejects the file which is not having an SVG format. With the auto, redraw and color switch features this SVG converter app is very popular among the people.
This application is used to preview the SVG files and edit them. You can export your SVG files into JPEG, PNG, PDF, and TIFF formats easily. You can also export multiple files at the given time which saves a lot of time for many users. You can easily navigate between all the opened files in this application smoothly. The editing tools in this software are modern yet simple. You can get more advanced features by buying the subscription pack.
Part 4. 3 Online SVG File Converters Recommended
There are various online converters that can make your task much easier and quicker. Here is some online SVG converter for free:
This online converter can easily convert your SVG files into various formats. You can simply drag and drop the file into this converter to get the desired results. You can also choose the file or paste the link of the particular file which you want to convert. The commands are very simple and you can also add effects and enhance your image according to your need.
This online free SVG converter is very popular among the people and has good ratings and positive reviews. With the help of this converter, you can convert any JPEG FILE to the SVG format following the simple steps. Choose the file which you want to convert and then click on the convert option. You can upload up to 100 MB files for online conversion. This gives you the high-quality SVG files after conversion. Y6ou can sign up for more advanced features.
This is another great free online SVG converter that can help you to get the desired results within less time. You can convert your PNG as well as JPG files into SVG format. This online converter lets you drag and drop the files which you want to convert. You can choose multiple files at a time up to the limit of 50 files. This multiple-selection and conversion saves lots of time and gives you the results within no time. You can download the converted results through the link provided at the bottom.
Part 5. Comparison Table Among These 10 SVG Converters
| | | | | | |
| --- | --- | --- | --- | --- | --- |
| Software | free | Result quality | Mac/window/online | Multiple file conversion | Advanced edit features |
| Inkscape | yes | Excellent | Mac/window | yes | yes |
| CairoSVG | Yes | Average | window | no | no |
| Cloudconvert | yes | Excellent | Windows | No | No |
| Grumpicon | yes | Excellent | Windows | no | no |
| SVG converter | yes | Excellent | Mac | No | yes |
| Gapplin | yes | Excellent | Mac | no | yes |
| SvgLab | no | Excellent | Mac | yes | yes |
| Online convert | yes | Average | online | yes | yes |
| Convertio | yes | Excellent | online | No | No |
| Free online converter | yes | Excellent | online | yes | no |
Conclusion
There are various SVG converter apps that can give you the desired results within no time. These results after the conversion are of high-quality no matter you crop or zoom. You can go for a suitable app for your device. You can easily convert your SVG format into various other formats like PDF, JPEG, TIFF, GIF, etc. With the help of these SVG converters, you can also convert any other format to a high-quality SVG file too.
Wondershare UniConverter - Your Complete Video Toolbox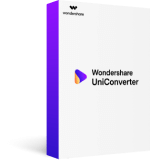 Convert media files in any format to another within 3 simple steps and without quality loss.
Support 1,000+ video and audio formats to convert media files with 30X faster speed.
Edit video files with trimming, cropping, rotating, adding watermarks, applying effects, etc.
Convert and transfer video and audio files to iPhone/iPad/Android devices easily.
Compress media file size by changing resolution, format, bit rate, sample rate, encoder, etc.
Download videos from 10000+ popular websites by pasting URLs.
Burn videos to DVD/ISO/IFO files with beautiful free DVD menu templates.
Additional functions including fix video metadata, CD burner, GIF maker, screen recorder, and DVD copy.
Supported OS: macOS 11 Big Sur, 10.15 (Catalina), 10.14, 10.13, 10.12, 10.11, 10.10, 10.9, 10.8, 10.7, 10.6, Windows 10/8/7/XP/Vista.
Security Verified,
5,481,347
people have downloaded it.