Readme MD: Everything You Need to Know
As a program or software developer, you must acknowledge the importance of the Readme MD file. Prior to this, you need to be 100% conversant with the MD file format because the Readme MD file is the markdown file, MD file, making the two highly related. Markdown file is created through the Markdown scripting language. Basically, a developer does not only focus on adjusting the margin and padding of a button in a program, but also provides the project description. The information below will enlighten you on the Readme MD format.
Part 1. What is a Readme MD File
The Readme MD file, which comes with the README.MD file extension, is a common MD file, markdown file, which carries text instructions. Projects that are created with repository providers such as GitHub, Bitbucket and GitLab often use a file with the Readme MD format, which contains the project's readme.
GitHub refers to an online version control system that is quite popular. A project's readme refers to a text file that has useful data about a program. It is either installed with the program or comes with the installer of the program. It mostly has instructions on the installation of the program, usage of its basic functions and purpose.
Therefore, a Readme MD online or offline is a simple and plain text that has basic information on files and guides. You can use it to write an installation guide. It is also useful in creating basic documentation inside the project directory. So, when exploring the MD file format, you need to understand how a markdown file is created, which is through a markdown script provided as a written Readme MD file.
A Readme MD file is very important and hence should be included in your project or program because it provides the following details:
It informs readers what the project is about
It informs on how to use the project
It tells the importance of the project, especially to you, the creator
It informs on who the program is created for
It shows where the key components are within it
It informs on how the project/program is beneficial to others
Basically, the Readme MD can spark interest in somebody so that they can review and verify that your code is valid and significant.
Part 2. How to Write a Readme MD File
As you write a Readme MD file, you need to know the most important details that should be included to keep it simple and robust. Most importantly, you must place the Readme MD file in an easily found location, such as the top-most directory, which is the root directory in the project system hierarchy. The following traditional, but key sections will help you on how to write a Readme MD file.
Name of the Program/ project
Project Overview
The project overview informs on: what the program is about; who is it created to benefit; why it is significant to you; where to find its official documentation; its creation date and how to use it appropriately.
Instructions of configuration
You must include the configuration instructions in your Readme MD file because software and computer configurations are important in achieving optimum performance-based of various operating systems such as iOS, Mac, Windows, and Android.
Instructions for installation
Installation instructions include several items. The most basic should be any dependencies and packages that are needed to ensure that the program is functional
A files list
The list of files included is good, although it depends on the size of your code. This means that you may opt to omit the file tree. Whichever path you choose, at least give an explanation on how to traverse through the code.
For example, you can explain how the code is modularized. Was the MVC method utilized? Was the Router system significant? Such information will provide details about file structure.
Licensing and copyright information
Licenses are critical and therefore, highly recommended for people that produce open-source projects. You should never leave out the licensing and copyright information because it lets others know what they are allowed and not allowed to do with your code. However, you can miss to include it since the default copyright laws will still apply. So, eventually, you will retain the right to your source code, making it impossible or illegal for other people to distribute, reproduce or derive from your code.
Programmer or distributor contact information
Users of your program will definitely want to get in touch with you or your team members for various reasons, which makes your contact information important. So, you should include the name, social media links, email, and other contact means.
Troubleshooting
No program is perfect and so you should provide troubleshooting information. This will help users in overcoming common challenges when using the program.
Known Bugs
Since you are aware of the challenges, users will experience as they use the program, this is the perfect place to display the known issues. You should confirm that you are actively working on them.
Acknowledgments and credits
Sharing information is caring. Therefore, anybody that helped you in creating the software should be acknowledged, no matter the size of the contribution. So, include the contributing authors, the code you used as a reference, and the tutorials you used to complete the project.
A changelog
A changelog is mostly useful to other programmers and it is a chronological list of the changes you have made to the software, especially the notable. These may include new features, bud fixes, new frameworks used, and improvement, among other records of changes.
A News section
If your program is in production or live, and you have received feedback from users, you should utilize the news section to let them know that their concerns reached you, and the steps you have made to address them.
Developers are perfect in creating codes and ensuring details of their projects are well polished. Unfortunately, they forget the most essential files, the Readme MD files.
Wondershare UniConverter - Best Video Converter Mac/Windows (Catalina Included)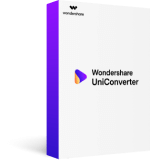 Convert video files to MP4, AVI, WMV, FLV, MKV and other 1,000 formats with several simple steps.
Convert multiple video files to MP4 in batch without any quality loss.
Convert video files to optimized preset for almost all devices, like iPhone, iPad, Huawei phone, etc.
90X faster conversion speed than common converters with unique APEXTRANS technology.
Powerful editing tools help customize your videos, like trimming, cropping, adding watermark, subtitles, etc.
Burn and customize videos to your DVD or Blu-ray disc with free DVD menu templates.
Download or record videos from YouTube and other 10,000+ video sharing sites.
Transfer videos from computer to iPhone, iPad and other devices directly and vice versa.
Versatile toolbox: Add video metadata, GIF maker, video compressor and screen recorder.
Supported OS: Windows 10/8/7/XP/Vista, macOS 11 Big Sur, 10.15 (Catalina), 10.14, 10.13, 10.12, 10.11, 10.10, 10.9, 10.8, 10.7, 10.6.
Security Verified.
5,481,347
people have downloaded it.