How to Convert DMG to ISO on Windows and Mac
Windows and Mac computers use different types of disk image files. In the macOS environment, Apple uses DMG. On the other hand, Windows uses ISO, which is also compatible with the Linux environment. However, ISO is also functional in Mac. Such compatibility makes ISO files, especially for software installation, better than DMG. This means that DMG to ISO conversion is inevitable. The first step in converting DMG to ISO online or offline is understanding both file types. The second is knowing whether to convert DMG to ISO on Mac, Windows or online. All this information is well laid out below.
Part 1. What are DMG and ISO
DMG is the short form for the term Disk Image file. It refers to a file format that creates a mountable disk image that is used in Mac computers. In simpler terms, it is the digital form of the physical disc. The DMG file stores compressed software installing tools for Mac. Therefore, when you download any Mac program online, the file downloaded is likely to be a DMG format. Basically, a program is usually downloaded from a software manufacturer's site.
Upon mounting the file, the generation of a virtual disk takes place from where you can copy the program to applications or simply run the installation script; choosing between these two options depends on the installation type. A DMG file comprises of a raw block of data that is encrypted in various encryption methods and compressed through multiple compression algorithms as well. If you wish to protect a DMG file, you can always apply a password.
DMG files are usable only on Mac computers and hence not compatible with Windows operating systems. If you would like disk image files in your Windows computer, you must use ISO files, which use the International Organization for Standardization file format. ISO files are perfect at mounting disk image files in any Windows operating system, especially the most recent, Windows 8 and 10.
Some people use them to emulate DVDs, CD or other disk drives virtually. An ISO file also holds the disk images of operating systems such as Linux that you can copy in the USB drive or burn into a disk. It can further send Windows software installation files online. However, a binary package with the MSI installer is used to send the files.
Unlike DMG files, ISO files are compatible with Mac operating systems. On the other hand, the ISO format lacks features like compression algorithms and encryption methods. Since ISO files are compatible with Mac and Windows, it is advisable to turn DMG into ISO.
Part 2. How to Convert DMG to ISO on Windows
As soon as you understand What a DMG file is, how to convert it to ISO is a valuable process to learn, since you may want to mount DMG on your Windows computer. The popular DMG format converter, dmg2img, is the best tool to get the job done. The steps below will help you with how to convert DMG to ISO on Windows using this tool.
Step 1: Acquire dmg2img and begin DMG to ISO conversion.
The first step involves downloading the DMG to ISO converter, dmg2img, and installing it into your computer. Ensure that you click on the win32 binary link during the download process. After its acquisition, locate it in the Download folder and right-click on it. From the options presented in the pop-up, select Extract All.
Step 2: Choose the best location for the extracted binary file.
Here, you will be asked to select the most suitable location for the extracted binary file. The Download folder appears to be the best location.
Step 3: Enter command syntax.
To convert DMG to ISO Windows free, hold down the Shift key and then immediately right-click on Downloads library. A context menu will appear, where you should click on the Open command window here option.
Convert the DMG file by entering this command syntax: dmg2img <source file.dmg> <destination file.iso>
Hit on Enter after input of the syntax and your DMG will be converted to ISO.  
Part 3. How to Convert DMG to ISO on Mac
Considering that Apple uses DMG as the native disk format, the convert DMG to ISO Mac process is quite simpler and free as well. There are two ways to handle the convert DMG file to ISO Mac procedure. The most common method involves using Disk Utility, while the other involves applying the command line.
If you prefer the Disk Utility method, here are the steps to follow:
Step 1: Mount DMG file.
Start by mounting the DMG file through double-clicking it.
Step 2: Open Disk Utility.
To open Disk Utility, first, go to Utilities and then select Disk Utility.
Step 3: Convert DMG to ISO.
To convert DMG to ISO using Disk Utility, right-click on the DMG Mount and proceed to choose the Convert function from the list presented.
Step 4: Confirm conversion.
A dialog will open, whereby you should click on Image Format, choose DVD/CD master and then select Save for DMG to ISO conversion confirmation.  
If you must rely on the Command Line method, use the following procedure to turn DMG to ISO on Mac.
Step 1: Open Terminal.
To open Terminal, go to Utilities and click on Terminal.
Step 2: Enter respective file paths.
Input the following file paths and then press the Enter function to confirm the operation.
hdiutil convert /path/to/example.dmg -format UDTO -o /path/to/example.iso
In this example, /path/to/example.dmg and /path/to/example.iso represent paths of the files.
After completion, your ISO file will be recognizable due to the.CDR extension. Proceed to rename the file to.ISO.
Part 4. How to Convert DMG to ISO Online
The process of how to convert DMG file to ISO file is not restricted to the above methods. So, you can transform DMG to ISO online with Mac or Windows. Since several websites offer such conversion services, you must be selective in what you use. The best DMG to ISO online converter is YouConvertIt.com, a site that focuses on offering the best quality conversion methods. Other converter websites provide a simple process that unfortunately gives unsatisfactory results.
With YouConvertIt.com, you will have an opportunity to use a perfected conversion procedure that will give you the highest quality. It ensures that the converted file remains similar to the original. This DMG to ISO online tool supports multiple other formats including 3PG, JPG, BMP, ODP, AVI, DDS, DNG, and TIFF, among others. It makes how to convert DMG to such formats extremely easy, especially for new users.  
Here is the procedure to use DMG to ISO converter free tool to turn DMG to ISO.
1. Upload the respective DMG file in the space provided by dragging it or clicking on Choose a file. This file should not exceed 100MB.
2. Go to the Convert to: function on the bottom left and choose the target format, ISO, and then click on Convert, which is on the bottom right.
3. As soon as DMG is converted to ISO, you will get a notification stating that the conversion process was successful. Below, click on Download to get the ISO file.
Conclusion
DMG and ISO file types are similar because they serve the same purpose. However, they are different because while DMG files only function in Mac, ISO works in Mac, Windows, and even Linux systems. So, ISO appears more usable and so you may need to convert DMG to ISO.
Wondershare UniConverter - Best Video Converter Mac/Windows (Catalina Included)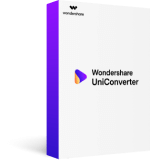 Convert video files to MP4, AVI, WMV, FLV, MKV, and other 1,000 formats with several simple steps.
Convert multiple video files to MP4 in batch without any quality loss.
Convert video files to optimized preset for almost all devices, like iPhone, iPad, Huawei phone, etc.
30X faster conversion speed than common converters with unique APEXTRANS technology.
Powerful editing tools help customize your videos, like trimming, cropping, adding watermark, subtitles, etc.
Burn and customize videos to your DVD or Blu-ray disc with free DVD menu templates.
Download or record videos from YouTube and other 10,000+ video sharing sites.
Transfer videos from computer to iPhone, iPad, and other devices directly and vice versa.
Versatile toolbox: Add video metadata, GIF maker, cast video to TV, video compressor, and screen recorder.
Supported OS: Windows 10/8/7/XP/Vista, macOS 11 Big Sur, 10.15 (Catalina), 10.14, 10.13, 10.12, 10.11, 10.10, 10.9, 10.8, 10.7, 10.6.
Security Verified.
5,481,347
people have downloaded it.