DMG: What is DMG File and How to Open DMG File
There is a wide variety of formats for each type of file. One such format is DMG, which is a MacOS disk image file. It can be compared with ISO files found on windows devices. These files can be opened easily on macOS without requiring any third-party tool, but on Windows, the files aren't supported by default, and a DMG file opener is required to be able to access such files.
There are online and offline tools available for windows or any other OS so that you can use these files with ease. The DMG file opener online is considered better as people don't have to use these files very often on windows devices, and for offline variants, you will have to download tools.
Part 1. What is DMG File
These are the MacOS counterparts of the ISO files found in the Windows operating system. DMG files usually contain the program installation files but can also be used to hold compressed files. Obviously, you will not be able to open these files on Windows PC, but with the help of a DMG file opener, present in offline as well as online variants, it can easily be done. This will allow you to open these files up and have a peek inside it.
Part 2. How to Open DMG Files on Windows
As windows files do not natively support these files, you will require the help of a 3rd party DMG file opener. Using these tools is pretty easy, and you will be able to open the files in no time. One of the most popularly used tools for this purpose is 7-Zip. It is a free-to-use tool that can easily open DMG files. What it actually does is that it opens the files in its window so that you can view the content inside.
The following are the steps to open DMG files with easy steps.
Download and install 7-Zip on your windows computer and install it.
Now go to the file location and right-click on it.
Now from the menu, select the 7-Zip option.
From the subsequent menu, click on open archives, and your file will be opened.
Part 3. How to Open DMG Files on Mac
Opening these files on macOS is extremely easy, as it is supported by default on it. Despite that, there are multiple methods that you can use in order to open these files on your Mac devices. The steps involved in these methods are quite simple and easy, to begin with, and can be done by anyone. The following are the different types of methods that can be used in order to open DMG files.
Method 1. Using DiskImageMounter.
DiskImageMounter is responsible for mounting these files on the system; hence it can easily help you open the file in no time. It is present by default in the macOS and can be used by right-clicking on the file. The following are the steps that will help you to do so.
Go to the file location and right-click on it.
From the drop-down menu, select the

Open With

Now from the menu that follows, select

DiskImageMounter,

and your file will be opened.
If this doesn't work for you, you can use the next method.
Method 2. Mount the file on macOS Terminal.
Follow the steps in order to open DMG files with the macOS terminal.
Launch the terminal on your device from home or use the finder to launch.
Type on it, 'cd ~/Desktop' and press enter
Now enter 'hdiutil attach googlechrome.dmg,' and press enter. Don't forget to replace the Google Chrome with the actual name of your file.
Part 4. How to Open DMG Files Online
If you don't want to download a tool on your device and still want to access the files, A DMG file opener online is required. Online tools covert the files into a format that your OS supports so that you can easily open it on your device. There are a lot of tools present online that can get the job done for you with ease.
One of the best tools for these requirements is Aconvert.com. This is a free-to-use DMG file opener online that can easily convert your files into any format you want and will enable you to use those files with ease. The following are the steps that will help you to convert DMG files using this tool.
Open the website of Aconvert.com (https://www.aconvert.com/format/dmg/).
Click on the format that you wish to convert the file to by scrolling down. Now, add the file to the upload queue.
Once the upload is complete, click on

Convert,

and when that is done, download the converted file to use it on your device.
Conclusion
DMG files are the macOS counterpart of Windows ISO files. They cannot be opened and used on Windows OS, but there are several online and offline tools that will help you to do so. However, they are natively supported on macOS devices and can easily be opened without requiring any additional software. If those converters don't work for you, online converters can be used to convert these files into formats like .zip, 7z, etc. in order to open these files in the Windows system.
Your Complete Video Toolbox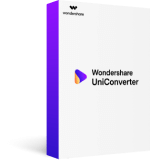 Best video converter to convert files to MOV, MP4 within 3 steps.
Support 1,000+ media formats, including MP4/AVI/MOV/MKV/MPEG and other common formats.
Work as a video editor before converting with features of cropping, trimming, rotating, and others.
Download videos from 10,000+ video sharing sites such as YouTube by pasting URLs.
Transfer videos to iPhone/iPad/iPod and Android devices easily via USB cable.
Burn videos to DVD with free menu templates and other customized features.
Additional toolbox with functions of VR Convert, Fix Video Metadata, GIF Maker, Copy DVD, etc.
Supported OS: Windows 10/8/7/2003/Vista/XP, Mac OS 10.15 (Catalina), 10.14, 10.13, 10.12, 10.11, 10.10, 10.9, 10.8, 10.7, 10.6.
Security Verified.
5,481,347
people have downloaded it.