Social Media
1. Adobe Premiere Tips

+

2. Youtube Tips

+

3. Facebook Tips

+

4. Instagram Tips

+

5. Twitter Tips

+

6. Whatsapp Tips

+
20 Best Premiere Pro Tutorials for Beginners
If you are new to the video editing and post-production industry, you would definitely need some tutorials on Premiere Pro for beginners to help you get started with your career. However, because Adobe Premiere Pro is an industry-standard tool used by many professionals to produce documentaries, movies, etc., it is equipped with several advanced features that many newbies find challenging to understand and work with. That said, here is a list of 20 best tutorials on Adobe Premiere Pro for beginners to learn the software and begin your journey to become a successful video editor.
Apart from this, one of the following sections also tells about another program that is considered as the best alternative to Adobe Premiere in case you find the app hard to learn and understand and wish to get familiar with the basics of the post-production process using simple UI and self-explanatory buttons and options.
Part 1. 20 Best Tutorials About Premiere Pro for Beginners
Getting Started with Premiere Pro
If you are new to the post-production industry and are starting off with Adobe Premiere Pro, this short tutorial on Adobe Premiere for beginners is for you. Right from obtaining the software, installing it, and then creating a new project or opening an existing one by clicking New Project or Open Project, respectively, all are covered here.
Creating Custom Workspace
If the default workspaces offered by Adobe Premiere Pro aren't equipped with the tools you want to use, or the panels aren't where you want them to be, this tutorial explains how you can reposition them, and then go to Window > Workspaces > Save as New Workspace to create a new custom working area that you can use while editing videos with the software.
Navigating the Timeline with Keyboard Shortcuts
Moving the Playhead (Skimmer) with the mouse might be convenient, but keyboard shortcuts are real-time savers. This quick tutorial explains how you can use the J, K, and L keys to scrub the Playhead back, stop it or move it forward, respectively.
Setting Video's In and Out Points
This tutorial on Adobe Premiere for beginners demonstrates the use of I and O shortcut keys to set in and out points for the source video that can then be added to the Timeline for further editing.
Trimming and Cutting the Video
This 2-minute tutorial on Adobe Premiere Pro for beginners explains how you can drag either end of a clip or use the Razor tool to trim or split the video for fine editing.
Getting Rid of Empty Spaces
This less than 2 minutes tutorial demonstrates how the Shift + Up/Down arrows move the Playhead to the edges of a clip in the Timeline, and how to use the W key on your PC to get rid of the gaps between the two segments of the video.
Filling the Gaps with Ripple Edit
This tutorial shows how to select Ripple Edit Tool with the B shortcut key, and then drag the edge of an already split clip to remove a portion, and automatically fill the gap with the adjacent one in a single go.
Syncing Audio with Video
Audio is another important part of a video that makes the entire clip informative and engaging. This short tutorial explains how you can select both video and audio tracks, right-click any of them, and click Merge Clips to sync the two.
Leveling Audio Clips
This one explains how to use the Track Keyframes > Volume option to add the keyframes and adjust the volume levels on your audio clip. You can see how to add fade in and fade out effects easily to the audio in the Timeline when the video starts and ends, respectively.
Managing Audio Channels
If the audio channels in your video are unbalanced, this quick tutorial explains how to correct them easily by right-clicking the track(s) in the Timeline, going to Audio Channels, and checking or unchecking the relevant boxes as needed.
Importing Motion Graphics
This short tutorial explains how you can go to the Graphics workspace and search for motion graphics templates on your local computer or online. While the latter can be searched easily, for the former, it is important to know the folder paths. Check the link below to know everything in detail.
Adding Zoom Effects and Motion Blur
Depending on the footage and the target audience, your post-production process may require a lot of zooming supported by motion blur to make the effect look realistic. This YouTube tutorial explains how you can use the Scale and Shutter Angle options to get this done on your videos easily.
Stabilizing and Managing Motion Speed
In this tutorial of Premiere Pro for beginners, you will see how to search the Warp Stabilizer effect in the Effects panel, apply it on a shaky clip to stabilize it, and then right-click the clip, and click Nest to create a nested sequence for further time-related effects like slow motion.
Applying Hyperlapse Effect
This tutorial explains how to set the Warp Stabilizer's Method and Framing options to Position, Scale, Rotation and Stabilize, Crop, Auto-Scale, respectively, and apply the effect to the still images to create a hyper-lapse video out of them.
Playing with the Colors
This quick video tip demonstrates the process to go to Window > Lumetri Scopes and Lumetri Color to open the panels and play with the graphs to modify the color settings your footage has. The entire process is called 'Color Correction,' and it plays a vital role in making your movies presentable and interesting.
Adding Shadows
Here you will learn how to use the Effects panel to search for and apply the Flip and Tint effects to create a silhouette out of an object and use it as a shadow to make your video look more realistic in less than 7 minutes.
Adding Visual Effects
This tutorial explains the use of Pen Tool under the Fx Opacity property to draw a mask around a subject in the footage and use the keyframes to animate the mask path according to the effect you want to apply. There are a couple of more important tips that this video covers to help you come up with an engaging output.
Replacing the Sky
Get rid of those boring static skies in your footage with this tutorial on Adobe Premiere Pro for beginners that explains how to use Saturation in the Lumetri Color panel and the Color Key effect to make the entire video look interesting and lively.
Adding Text Reveal Effect
This tutorial explains some smart tricks to create a straight line, reposition it, animate its size, and then intelligently use a mask to give an illusion of a text coming out of it. The process is easy to apply is covered within 10 minutes.
Exporting the Video
Learn which settings are best for YouTube, such as the container should be MP4 with AAC-LC audio, and that it should be created using the codec, etc. The tutorial also demonstrates the step-by-step process on how to export a video using the mentioned settings.
Part 2. Best Alternative to Adobe Premiere Pro for Beginners Recommended
Adobe Premiere Pro is an industry-standard tool for post-production tasks, as so is Final Cut Pro X that is Apple's proprietary and is available only for Mac computers. However, if you are overwhelmed with the steep learning curves of these resource-intensive applications, it is good to try a different, rather better, and under many circumstances, even the best alternative to the two called UniConverter by Wondershare.
Wondershare UniConverter (originally Wondershare Video Converter Ultimate) not only has a simple interface that the newbies can easily understand, but it also offers many other features like screen recording, disc burning, video compression, etc. that are not available even in the apps discussed above. Furthermore, UniConverter supports more than 1,000 formats, thus making it a universal conversion program for almost all types of audio and video files.
Wondershare UniConverter - Your Complete Video Toolbox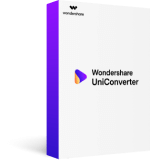 Edit videos with trimming, merging, editing subtitles, adding watermarks, etc.
Download YouTube online videos and playlists to MP3, MP4, M4V, MOV, and other 1000+ formats.
Convert YouTube videos to 1000+ formats without losing quality.
Change video resolution, bit rate, frame rate, video format, file size to reduce HD/4K video size.
Batch process to add and compress multiple files at a time.
There are additional video-related functions, including Fix video metadata, Burn DVD, Video Download, etc.
Supported OS: Windows 10/8/7/2003/XP/Vista, Mac 10.14 (Mojave), 10.13, 10.12, 10.11, 10.10, 10.9, 10.8, 10.7, 10.6.
Security Verified,
5,942,222
people have downloaded it.
Conclusion
When it comes to producing professional-level video outputs for commercial gains, Adobe Premiere Pro is something many video editors look forward to, and if you are a newbie, you may need tutorials on Premiere Pro for beginners to learn the application, and also require a lot of practice to become proficient in it. However, if you find those overly-populated interfaces and heavy jargons baffling, an alternate, comparatively easy tool called Wondershare UniConverter would be your best bet to start off.
* Some of the above codec formats may need to be supported by system.