Top 22 Reliable VLC Alternative players in 2022 Recommended
Although the VLC player is free and comes with various features, you may look for a VLC alternative due to problems such as the annoying "Rebuilding Font Cache" thing and unfriendly UI. Here we list the 22 best VLC player alternatives which are even better than VLC. So instead of scouring the Internet for the substitute player, why not pick one from the list? Read on and find out which one suits you best.
(You may also want to know about vlc convert to mp4 details)
Watch Videos to Learn the Reliable VLC Alternatives for All Platforms
Part 1. 10 Best VLC Alternatives for Windows in 2022
Wondershare UniConverter is one of the best VLC alternatives for Windows and Mac, which not only supports over 1,000 file formats but also provides a variety of versatile features, including the built-in player that plays any video files in 4K or HD quality. It is a complete video toolbox to convert, compress, play videos, edit videos, burn DVDs, and much more.
Support 1,000+ formats, including MP4, AVI, WMV, FLV, MKV, MOV, and more.
Play any video/audio files within the built-in video player smoothly.
Advanced editing features such as Subtitle Editor, Video Background Remover, Smart Trimmer, and so on.
Burn and customize your DVD with free DVD menu templates.
Download or record videos from 10,000+ video-sharing sites.
Versatile toolbox combines fix video metadata, GIF maker, VR converter, and screen recorder.
120X conversion speed.
Supported OS: Windows 10/8/7/XP/Vista, macOS 11 Big Sur, 10.15 (Catalina), 10.14, 10.13, 10.12, 10.11, 10.10, 10.9, 10.8, 10.7, 10.6.
Security Verified,
5,942,222
people have downloaded it
This freeware program is also open source, combining a ton of formats into one easy-to-use player. This will play DVDs without having to download codecs, and you can change the playback options easily. Stream videos online, too. You can load XBMC on any number of operating systems, including OSX and Linux. Connect your Android device and use it as a remote control, too. XBMC is on several social media platforms and Wikipedia in case you need any technical assistance.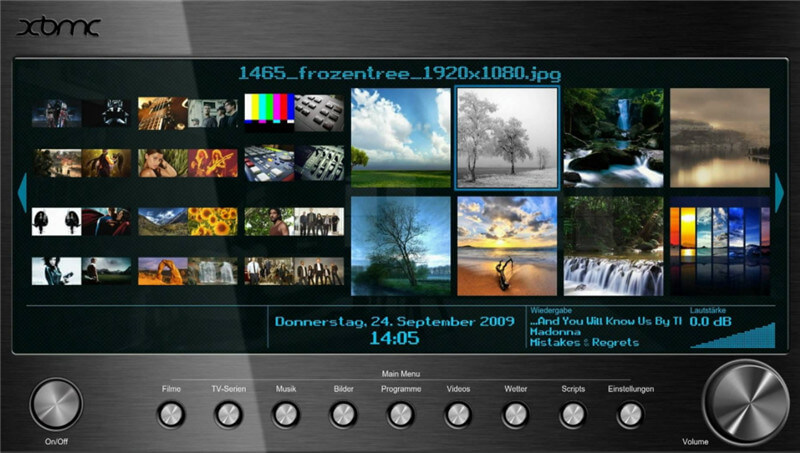 RealPlayer is a popular media player over the Internet. It supports various popular formats including WMV, WMA FLV, AVI, MP3, MP4, 3GP, and more. In addition to this, it can convert your video files into different formats and download streaming content online, What's more, you can share your clips with friends on Facebook. But if you want to get more features, you should pay $49.99 to get the RealPlayer Plus 16.
KMPlayer is a free and lightweight media player for Windows 2000/XP/Vista/7. The support of a wide variety of music and video codecs makes it a real alternative to VLC player. Besides, you can customize it as you like, for example, you can slow down or increase playback speed, select parts of a video as favorites, do A-B repeats, choose your favorite skins and color schemes, etc.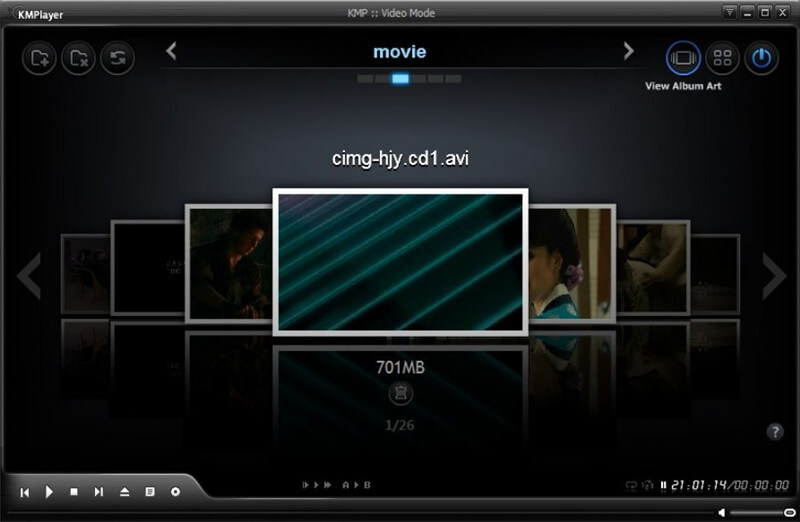 UMPlayer is an easy-to-use media player. It supports most popular formats. You can also search videos on YouTube, play online TV and radio. Besides, it gives you the option to download subtitles automatically from opensubtitles.org.
DivX is another good alternative to VLC. It can play most popular video formats. Besides that, you can use it to watch streaming videos in DivX, AVI and MKV formats through the web player. It also provides the DivX Converter for Mac, with which you can create and backup content or convert them into DivX or MKV.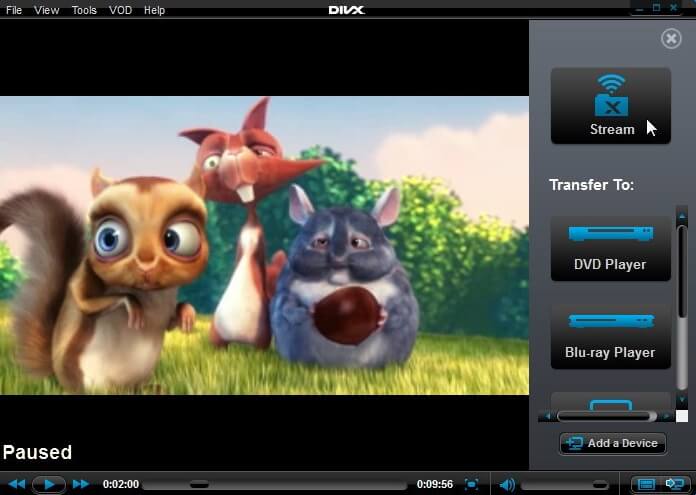 This program is a power sipper, so it won't tax your processor, but it still has a ton of features. It's capable of playing a wide range of video formats, and it has chapter and subtitle ability. You can even adjust the subtitles to look how you want them to as well as change the languages, even during movie playback. If you are watching a widescreen movie on a 4:3 monitor, you can utilize the pan and scan feature to be able to see the whole thing. Hotkeys are programmable for your favorite features.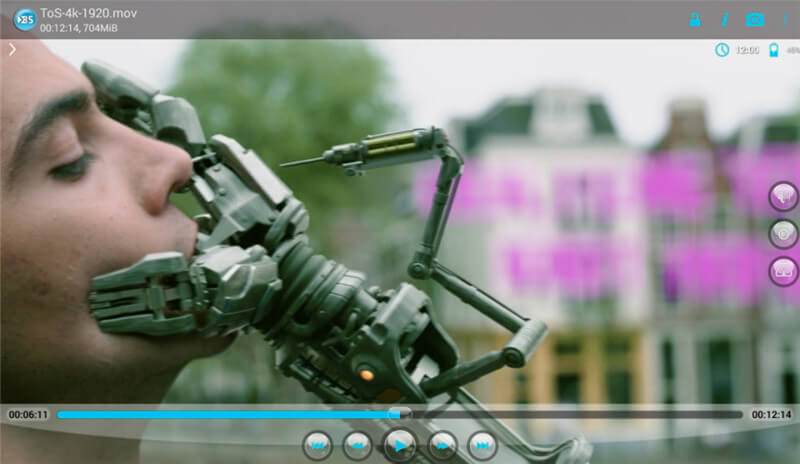 8. GOM Player
This freeware player lets you play with the settings to achieve just the right mix for you. Compatible with Windows 8, it gives you back your DVD player that was lost when Windows stopped coming with WMP. You can even load an app that lets you use your Android and iOS portable devices as remote controls. While the program is free, it does come with some additional programs bundled in, so like with KMPlayer, be sure you watch the boxes during installation. GOM can play the major video formats and several of the streaming formats, too.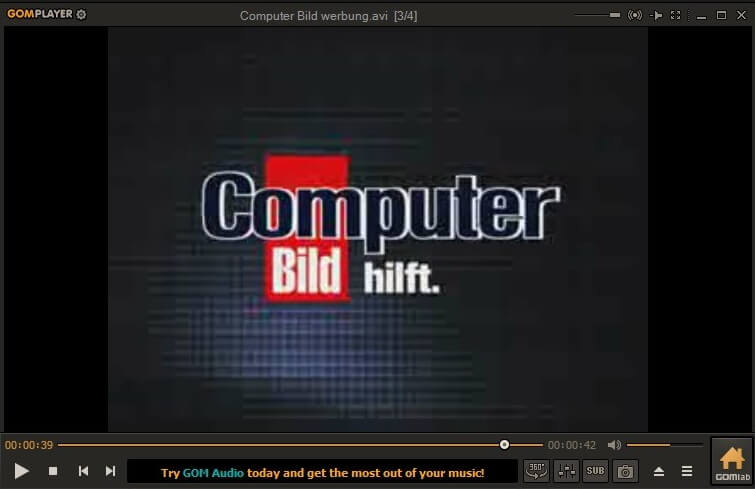 9. Media Player Classic Home Cinema
URL: http://mpc-hc.org/downloads/
If you loved Windows Media Player, this program is for you. Designed to have the look and feel of WMP version 6.4, it's a good program for DVD playback that doesn't take up a lot of space on your computer. It does not have any additional programs bundled in, so you can install and go, and it works well on older computers, too. You can customize it how you wish, add toolbars, and zoom in on your favorite film. Not only can you play DVDs but you can also play videos in the common formats like Real Video and AVI.
This program is free, and powerful enough to handle almost all of your videos, regardless of format. It comes with all the codecs it needs bundled in. It has a built-in ability to remember where you left off in a movie, and what settings you were using, so you can pick right up where you left off. SMPlayer is built on MPlayer, so if you've used it before, you'll be familiar with SMPlayer. You can download subtitles for your film, and you can search for and watch YouTube videos on SMPlayer, too. There are cool filters you can test out, and you can change the playback speed in case you're out of time but you want to finish the movie.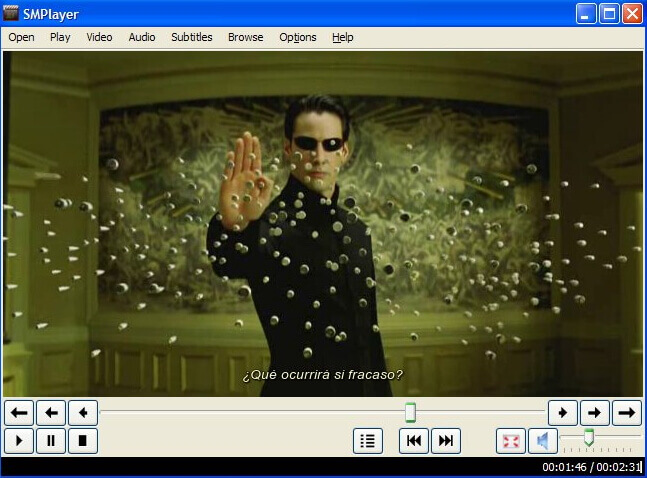 Try UniConverter for Free - Best VLC Alternative.
With any of these programs, you can take your favorite movies anywhere with you and enjoy nice video playback and sound. Enjoy!
Part 2. 4 VLC Alternatives for Mac
For Mac, we have shortlisted these 4 alternatives for VLC Player.
Some call it as a superior alternative to VLC Media Player.
Features
Open source Media Player.
One of the easiest ways to control the playback.
1-Click for online video facility available.
It detects and converts the encoding method of the subtitle file automatically and seamlessly.
A very powerful name in the MAC, which is a great Media Player and among the favorite for many of the users!
Features
It is often called as the real alternative to VLC for MAC.
Simple and powerful Media Player for MAC.
Simple and straight forward options available for all kinds of adjustment in the interface.
Perfect for playing various files, when other media players keep on crashing.
QuickTime Player is currently the default media player. It is, thus, the most familiar Media players for Mac Users.
Features
Wonderful compatibility while playing videos from hard disk drive and internet both.
Play speed can be set from 1/2x to 3x the normal speed.
QuickTime Player allows you to view Internet video, HD movie trailers and personal media in a wide file formats across.
Provides the option to view remarkably high quality videos.
DivX player is just another powerful player for Mac, which is used for HD videos playback like all native DivX videos, MKV and .
Features
Easy to use interface.
Can also be used as a video converter.
Award winning Software.
Capable to run internet's most popular formats, including AVI, DIVX, MKV, MP4 and more.
Try UniConverter for Free - Best Alternative to VLC.
Part 3. 4 Popular Alternative to VLC Media Player for iOS Device
The deeply researched list for 4 popular media players for iOS are as follows.
1. CnX Player - Play and Cast
The CnX Player - Play and Cast: https://www.cnxplayer.com that has no ads while playing video. Some of the features are as follows.
Features
Allow videos to play at .5x, 1.5x and 2x normal speed.
Support for subtitles.
Drag and drop of any movie file is great.
Another great Media Player for iOS.
Features
Doesn't have any ads while playing Video Files.
Facility provided to prevent the flipping while the phones rotates by using a button to lock the screen.
Perfect for keeping most private, incriminating and other videos away from everyone's access.
The best among the players for iOS, Infuse has some of the lovely features, which makes them a great deal for this platform.
Features
High-performance playback.
Full 64-bit support, which results in approx 20-40% better performance.
DTS-HD Audio library available.
Networking capability available, thus making this a powerful home media tool.
Oplayer Lite is among the great names for iOS Media Players.
Features
Boost the Media capability of your phone to a great extent.
Stream videos and Audios over internet.
Play almost all popular video formats like WMV, AVI, MKV, RM, RMVB, XVID, mp4, 3GP and MPG.
It supports Apple Watch.
Try UniConverter for Free - Best VLC Player Alternative.
Part 4. 4 Widely-used VLC Player Alternatives for Android
Here's a list of 4 widely-used players for Android device.
The most popular choice for Android Users! In fact, this is even on my Phone. One of the best Media Players for Android!
Features
Supports all file formats.
Motion Controls.
Streamlined user interface.
Kids lock Option available.
Another Media Player, one among the top five and serving as a great alternative for VLC Media Player for Android!
Features
Lovely user interface.
Kids lock facility available.
Swipe and gesture controls.
Ability to watch videos in the floating window.
One of the best Media Player meant for Android apart from VLC Media Player and MX Player.
Features
Wonderful Support for multiple floating windows.
Support large number of file formats including MKV.
Sync Play feature available, which allows you to watch the same media with your friends over Wi-Fi
4. Dice Player
Another great name in the Android Market! Have some of the great and incomparable features, which many other players don't contain.
Features
Powerful pack of lovely features and options.
It Provides facility to watch media files over the network.
It supports FTP, HTTP, Windows Share and WebDAV.
In fact, it is a perfect choice for network streaming.
Here's the complete list of all 22 media players, which can be adopted as an alternative for VLC Media Player. It depends on the choice of the individuals, which one to adopt. The choice entirely depends on the personal preference of individuals. But, choosing the Media Players among them will be a wise decision to make and perhaps the best one to make.
Other popular articles from Wondershare