Is VLC Safe
VLC
1. Playing with VLC

+

2. Convert & Stream

+

3. Editing with VLC

+

4. VLC for Mobile

+

5. VLC Assistant

+

6. Tips & Tricks

+
Any computer enthusiast, you should have come across this media player called VideoLan Client abbreviated as (VLC). This software is a free media player that nearly plays all files. This is attributed to a package of codecs that lets it play all video and audio formats on your device. It also plays optical media besides its ability to let you stream on the Internet. This is the perfect media player you are looking for but how safe is it? Is the VLC media player well protected?
Apart from its sleek features, VLC media is a hundred percent safe for you to download. It is advisable to download this media player from the approved site. This will keep you free from all forms of viruses. This player is not only protected from intended damages but also spyware and any other type of mischievousness. Therefore, VLC media is only secure for your computer when you successfully download it from a trustworthy site. On the other hand, there have been weaknesses noted on VLC media player is not that safe. Below is an analysis of three news websites.
To begin with is the news on this site http://news.softpedia.com/news/VLC-Player-Not-Safe-81298.shtml. It is well pointed out on this website that the latest version of VLC Media Player 0.8.6d has some blemishes. This is a unanimous issue for all computer users using any type of existing operating system. This occurs when you are storing files with subtitles on the media player. As you load your files there is usually a temporary memory overflow and that is when malicious people may chip in and tamper with your files. With the rapid technical progression, this should not be expected at the latest version of this player.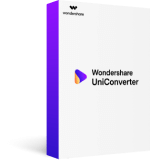 Convert to 1000+ formats, like AVI, MKV, MOV, MP4, etc.
Convert to optimized preset for almost all of the devices.
120X faster conversion speed than any conventional converters.
Edit, enhance & personalize your videos file.
Download/record videos from 10000+ video sharing sites.
Fetch metadata for your iTunes movies automatically.
Versatile toolbox combines fix video metadata, GIF maker, VR converter, and screen recorder.
Industry-leading APEXTRANS technology converts videos with zero quality loss or video compression.
Supported OS: Windows 10/8/7/XP/Vista, Mac OS 10.15 (Catalina), 10.14, 10.13, 10.12, 10.11 (El Capitan), 10.10, 10.9, 10.8, 10.7, 10.6.
On this website, there are flaws in the VLC media player that has been noticed. A skill full Turkish programmer has found out that a malicious person may corrupt your computer's memory and remove the unspecified codes when using M2V files or FLV files. You will experience this when using created M2V formats and FLV. This fault has been noted on these versions of media player 2.2.0 and 2.1.5 Versions.
Finally, on this news website, VLC is unsafe from bugs. In comparison to other website, VLC media players can be exploited by mal intended persons to carry out random codes. A lesson learned from this website is that you need to be careful with ASF files for those with 2.0.5 VLC version. This is a great loophole to input a non-existing memory and crash the VLC memory process. It is highly advised to refrain from opening files from a mysterious person. Moreover, you should also not visit remote websites to be safe.
In conclusion, the VLC media player is one of the best media players but it has weaknesses. Therefore, be cautious from this malicious person. Avoid clicking on files that you do not know or go to any remote websites.