CD Burner
1. Burn Different Formats to CD

+

2. Other CD Burners

+

3. Other Tips& Tricks

+
15 Excellent MP3 CD Burners Recommended
In this age of technical advancement, Windows and Mac are two of the most revered names in the gadgetry world. Both the systems come with the compatibility to burn disks, although there are a few options when it comes to differences in the OS versions. With time and technology, it is no longer a problem. Firstly, both the systems offer some inbuilt burning software. And, nowadays, you can also scout the Internet to find several third-party software designed to burn disks. In this article, we will take a look at these MP3 CD burning software for both the Windows and Mac Operating Systems.
Part 1. Best MP3 CD Burner for Windows/Mac
Wondershare UniConverter (originally Wondershare Video Converter Ultimate) is compatible with both Windows and Mac platforms. You can burn your files and that too, 100% securely. It has an easy-to-use interface and supports over 1000+ formats. For audio formats, the Uniconverter from Wondershare supports most of the audio file formats like MP3, M4A, FLAC, M4B, WAV, etc., to name a few.
Your Complete Audio and Video Toolbox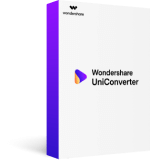 Convert video to over 1000 formats like AVI, MKV, MOV, MP4, etc.
Burn MP3 files to CD quickly on Windows/Mac.
Work as a metadata management tool to edit video metadata files.
Convert video to optimized preset for almost all of the devices.
Support 30X faster conversion speed than other common converters.
Edit, enhance & personalize your videos by trimming, croping videos, add subtitles and watermark, etc.
Burn video to playable DVD with attractive free DVD template.
Support download or record videos from 10,000+ video sharing sites.
Versatile toolbox includes GIF maker, casting video to TV, VR converter, and screen recorder.
Supported OS: Windows 10/8/7/XP/Vista, Mac OS 10.15 (Catalina), 10.14, 10.13, 10.12, 10.11, 10.10, 10.9, 10.8, 10.7, 10.6
Security Verified,
5,481,347
people have downloaded it.
Want to know more about this MP3 burner? Well, then, follow the steps below:
Step 1

Launch Wondershare UniConverter and go to CD Burner.

Download Wondershare Uniconverter and install it on your PC. Then, open the main interface, go to the Toolbox tab and click on the CD Burner option.
Step 2

Add files to CD Burner.

Now, you will see a new window open up in the interface. Click on the icon in the center of the interface to add files of your choice. You can either add one or multiple files here.
Step 3

Check your files and choose Burner.

The selected data will be visible with information such as File Name, Size, Length, and Output Size. You can double-click to open the said file(s). If you want to add more files or delete the unwanted ones, click on the icons at the top-left corner of the interface or window. Once file selection is over, insert a blank CD, and chose the Burner icon at the top-right of the window.
Step 4

Burn the files.

Now to start burning your files, click on the Burn button at the bottom-right corner of the Wondershare Uniconverter. The bar at the bottom of the screen will show the storage space and total file size burning to your CD. There you go, the burning is complete.
Part 2. Top 5 MP3 CD Burner for Windows
In this section, we will look at five of the best MP3 CD burners available for Windows. Keep in mind that most of the following Burners are compatible with the latest OS versions.
1. CDBurnerXP
URL: https://cdburnerxp.se/en/home
It is one of the best MP3 Burners for Windows 10 and is compatible with versions as low as Windows XP, 7, 8, etc. It supports a wide range of files, including MP3, AAC, FLAC, ALAC, WAV, and more. The software can add your data directly to your playlists or compilations without having to rip the files beforehand.
Pros:
The data inside the disk is always verified.
You can create a bootable disk.
Cons:
It needs a system requirement for the Microsoft .NET framework.
Does not have many features
Useless for media editing
2. Express Burn
URL: https://www.nch.com.au/burn/index.html
It is another best MP3 burner available online compatible with Windows 10 as well as the lower versions.
What's more, well, it is a free MP3 CD burner. The awesomeness of this burning software is its ability to retain the original quality of the music even after burning it to a CD. It also allows you to burn your CD at reasonably high speed.
Pros:
Fully compatible with Windows 10 and lower versions
You can also burn Blu-ray disks.
Cons:
Exclusively an audio CD burner, video DVD can't be burned.
Marketed as free, but only the trial version.
Creates long titles
3. Ashampoo Burning Studio
URL: https://www.ashampoo.com/en/usd/pin/7110/burning-software/burning-studio-free
It is a fantastic MP3 burner online software compatible with the different Windows versions. The added feature in this software helps you to password protect your disks and also erase rewritable disks. It lets you not only burn blank MP3 CDs, but also copy or rip discs, and many more tasks.
Pros:
It supports burning CD, DVD & Blu-ray.
Add titles to songs automatically during burning.
Cons:
The user-interface can be a bit confusing.
The free version does not let you edit videos.
4. Acoustica MP3 CD Burner
URL: https://www.acoustica.com/mp3-cd-burner/
If you are looking to burn your CD from the audio collection of your computer, Acoustica MP3 CD Burner is the right choice. Even though it is paid software, there is a free trial version available. The most fantastic feature is its personalization options, where you can add special effects to your audio CD.
Pros:
It supports almost all major audio formats like MP3, Flac, etc.
You can make an audio DVD as well.
There is a unique compression feature that enables you to store up to 200 songs in one disk.
Cons:
It is not compatible with some Windows versions like 8.1
You cannot burn DVDs other than audio ones.
No Mac version available
5. ImgBurn
ImgBurn is another MP3 burning software compatible with Windows 7 and above versions. It supports almost all the major audio file formats. You can verify the data quality with the original after burning it to a CD.
Pros:
You can burn almost all disk and file types.
It lets you check data quality after burning.
Cons:
It lacks some features.
The original quality of data gets lost after burning.
Part 3. Top 5 MP3 CD Burner for Mac
Let us turn our attention towards the best MP3 burning software available for Mac platforms.
1. Burn
URL: https://burn-osx.sourceforge.io/Pages/English/home.html
It is an open-source MP3 CD burner software for MacBook. You can select different types of files while burning them to a CD with Burn. You can also personalize specific settings like file dates, disk icons, file permissions, etc., with this MP3 Burner.
Pros:
Basic burning needs get addressed well in this burner.
You can also edit the ID3 information of songs.
Cons:
Cannot edit videos
The original quality of songs gets lost after burning.
First-timers may have difficulty with the interface.
2. Disco
URL: http://discoapp.com/
This free MP3 burner available for MacBook Pro is compatible with most of the audio file types. You can also burn DVDs with this program. The software will provide a bunch of information regarding the files burnt, including file sizes, and when they got burned.
Pros:
It is compatible with the popular audio file types.
You can divide files in different disks with the software.
Cons:
The developers do not provide any technical support.
The user interface is a bit tricky.
No templates offered
3. Toast Titanium
URL: https://www.roxio.com/en/products/toast/titanium/
It is one of the professional CD burners for MacBook Pro. The software offers you a range of features like converting audio songs from video formats. You can also recover data from scratched disks with the Toast Titanium, record audio-video from the Internet, and edit them while burning to CD.
Pros:
You can record audio and video files from the Internet and edit them as well.
It supports almost all types of disks.
You can convert audio from video.
Cons:
Limited types of file types it can burn.
A bit expensive for the pocket
Recommended for professional use
4. SimplyBurns
URL: https://download.cnet.com/SimplyBurns/3000-2242_4-82553.html
It is a free MP3 CD Burner for Mac platforms. You can burn most of the popular file formats, including most of the audio formats available. The quality of the burned files is not bad either.
Pros:
Supports most of the popular audio file formats
You can save CD files on the hard drive.
Compatible with most Mac versions
Cons:
Does not support multi-sessions
DVD designing options are absent
Official support absent
5. LiquidCD
URL: https://liquidcd.en.softonic.com/mac
It is a very simple and straightforward MP3 CD Burner available for almost all the Mac platforms. It supports most disks as well as audio file types. You can also burn ISO images with LiquidCD.
Pros:
Supports most of the multimedia file types
Cons:
Video editing and DVD design are not available.
No advanced options offered
Not so easy for first-timers
Part 4. 4 Free MP3 CD Burner You Should Know
1. Free MP3 CD Burner
URL: https://filehippo.com/download_free-mp3-cd-burner/
As the name suggests, it is free software that can help you perform all your basic CD burning needs. It supports almost all types of audio files, but it is not professional software. There is a nice drag-&-drop feature for selecting the files you want to burn.
Pros:
You can save the burnt disk as ISO on your PC
You can add more files or delete unwanted ones.
You can customize the burning mode and speed.
Cons:
You can burn CDs only.
Not compatible with Blu-ray
Video burning is not available.
2. Windows Media Player
URL: https://www.microsoft.com/en-in/download/windows-media-player-details.aspx
Well, one must mention this excellent software in this category. Yes, you can burn an MP3 CD with the Windows Media Player. It comes in-built with your Windows PC.
Pros:
In-built, no need to download & install
You can play audio and video files.
You can burn both MP3 and MP4.
Cons:
Not much burning options present
Supports only a few file formats in case of burning
The interface can be confusing.
3. Free Disk Burner
URL: https://www.dvdvideosoft.com/products/dvd/Free-Disc-Burner.htm
It is one of the best free software available for the Windows 8.1 platform. The software supports almost all types of disks, including Blu-ray.
Pros:
Offers buffer protection support
You can customize files and folder locations.
You can keep track of the speed.
Cons:
Does not offer personalization options
The interface can be tricky for new users.
4. iTunes
URL: https://www.apple.com/in/itunes/download/
Yes, you can burn MP3 files to CD with iTunes. As it comes pre-installed with your Mac platforms, you can get started.
Pros:
No need to download and is free of cost
It has excellent stability.
You can manage songs on your iOS devices.
Cons:
You have to create a playlist to burn your audio files.
It is a bit hard to use for first-timers.
Conclusion
Thus, with these 15 best MP3 burners for your Windows and Mac platforms, you now have a variety of options. So, pick one that suits your needs and get started. Most of the burners mentioned here support almost all types of disks and audio file formats. Also, every burner has its pros & cons, but if you are looking for smooth usage, go for Wondershare UniConverter.