CD Burner
1. Burn Different Formats to CD

+

2. Other CD Burners

+

3. Other Tips& Tricks

+
Top 16 Audio CD Burners Recommended
Although burning a quality audio CD may seem like a simple process, it requires the right guidance and the help of a reliable audio CD burner to complete the process efficiently, avoid errors and ensure that your audio files are safe and readable. But with many different audio CD burning software out there, selecting the right one can be a challenge. In this post, we have selected 16 excellent audio CD burners in 2022 to help you find the right one for you.
Part 1. Best Audio CD Burner to Burn Audio for Windows and Mac
Wondershare UniConverter (originally Wondershare Video Converter Ultimate), which is the best audio burner software, is a powerful tool with a lot of excellent features that make it outshine other CD and DVD burning tools out there. Apart from its ability to burn high-quality audio CDs and DVDs, it also serves as an all-in-one media conversion tool with the ability to convert audio, images, and video into thousands of formats. This intuitive software also includes a decent video recorder and editor with the ability to record your voice, capture your screen, extract media from CDs, DVDs, and online sources and coverts files faster than its competitors without losing quality.
Your Complete Audio and Video Toolbox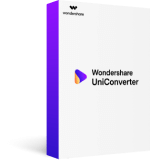 Convert video to over 1000 formats like AVI, MKV, MOV, MP4, etc.
Burn Audio files to CD easily on Windows/Mac.
Work as a metadata management tool to edit video and audio metadata files.
Convert video to optimized preset for almost all of the devices.
90X faster conversion speed than other common converters.
Edit, enhance & personalize your videos by trimming, cropping videos, add subtitles and watermark, etc.
Burn video to playable DVD with attractive free DVD template.
Download or record videos from 10,000+ video sharing sites.
Versatile toolbox includes GIF maker, VR converter and screen recorder.
Supported OS: Windows 10/8/7/XP/Vista, Mac OS 10.15 (Catalina), 10.14, 10.13, 10.12, 10.11, 10.10, 10.9, 10.8, 10.7, 10.6
Security Verified,
5,481,347
people have downloaded it.
Below are the quick steps to use Wondershare UniConverter Audio CD Burner to create a high-quality audio CD that is compatible with your CD player and other media players.
Step 1

Download Wondershare UniConverter in Mac or Windows and Install it

Go to Wondershare's official website for Wondershare's audio CD burner free download in your Mac or Windows. Run the file you downloaded and allow it to complete the installation. Launch the tool, locate the Toolbox tab at the top of your screen, and click on it to open a list of options from where you will select the CD Burner option.
Step 2

Add Your Music Files

When you click on CD Burner, a new window with a + icon will appear. Click on the + icon to add your audio files. The Wondershare UniConverter audio CD burner supports various audio formats such as MP3, WMA, WAV, FLAC, M4A, M4B, OGG, AAC, AC3, APE, MKA, etc.

Note: To create a high-quality audio CD, you should only add audio files with a bit rate of 128 kbps or more. That is because any music files with less than 128 kbps will not produce a good sound quality after you burn it.
Step 3

Edit Your Playlist and Choose a Burner

This Wondershare audio burner window displays the name, length, track number, size, the output of your selected files as well as the options you can use to edit your playlist and burn your audio CD. You can delete or add more music files and organize your playlist to look exactly the way you want it before you burn your audio CD.

Once you've created and adjusted your playlist, insert a blank CD into your computer and click on the option at the top right corner of your audio burner window to select a burner.
Step 4

Burn Your Music Files to CD

Now, click on Burn at the bottom of the window to burn the music files to CD. The CD burning process will immediately start while displaying the total amount of storage space available on your CD. After the completion of the whole process, you will receive a message in a window.
Part 2. Top 5 Audio CD Burners for Windows (Windows 10 included)
1. Creator
Creator is a stand-alone media creation suite with tools for image, video, and audio editing, as well as the burning of files to CD. This audio CD burner allows you to digitalize media from cassette tapes and vinyl records; it can also download media from the internet, convert files to popular formats, and rip contents from DVDs and CDs. This audio burner comes with utility software to clean up your hard drive. It also allows you to archive and back up your movie or music collection and has an easy to use interface.
Pros:
Can rip, create, convert and copy CDs and DVDs
Can make video and screen recording, and edit photos and videos
Convert aging analog content to a digital format
Cons:
Poor support
Not available for Mac
2. 123 Copy DVD Gold
As its name implies, the 123 Copy DVD Gold is an easy to use audio CD burning software that does more than just copying and burning audio CDs. This audio burner software has a lot of great features that allow you to download internet videos and audio, convert them to the popular formats, and burn them to CDs and DVDs, or transfer them to devices like smartphones, televisions, gaming systems, etc. The software is compatible with all Windows OS and has an intuitive interface for easy operations.
Pros:
Quick and efficient disc data burning
Easy to use
Can edit metadata, and convert, customize and create CDs and DVDs
Cons:
Antiquated interface
You must upgrade to its platinum version to use its Blu-ray functionality
3. PowerISO
PowerISO is another wonderful audio CD burner that has achieved popularity by burning all types of files to DVDs, Blu-rays, and CDs. The software is available for Windows, Mac, and Linux; it also supports many types of file formats, has a very user-friendly interface for easy operations, and can create a bootable USB drive for virtually all windows OS.
Pros:
Easy to use
Utilizes a little amount of computer hardware resources
Support different file formats and operating systems
Cons:
A bit antiquated interface
4. Power2Go 13
The Power2Go 13 is another excellent disc authoring, burning, media conversion, and backup solution worth considering. This audio burner software is not only useful for creating audio CDs, but it is also useful for creating Blu-ray and DVDs with customized menus and converting video and audio files to popular file formats.
Pros:
Fast, flexible and reliable
Military-grade encryption for extra security to back up your data is a plus
Supports the latest photo, video, and audio formats
Cons:
5. Nero Burning Rom
URL: https://www.nero.com/enu/products/nero-burning-rom/index.php
Nero Burning ROM is an audio cd burner with high-quality disc burning capabilities and support for virtually all kinds of discs and writers. The software is easy to use and can efficiently burn audio CDs as well as data to CDs, DVDs, or Blu-ray discs. It also allows you to protect your burned data with the "SecureDisc" feature and split data for multiple discs when burning a huge data size.
Pros:
Easy to use
Customizable disc burning options
SecureDisc protection
Cons:
No Blu-ray or DVD menu creation
Part 3. Top 5 Audio CD Burners for Mac
1. iSkysoft DVD Creator for Mac
iSkysoft DVD Creator is one of the best audio CD burning software available for Macintosh computers. This audio burner offers you the best available CD, DVD, and Blu-ray burning features with an easy to use interface. The program also allows you to make beautiful slideshows, edit videos, create DVD menus, and download content from the internet.
Pros:
Can create or customize DVD menus
Easy to use interface
Superb audio and video converting or editing capabilities
Cons:
Limited input formats support for video
Some available options in Windows are not available in the Mac version
2. Express Burn
If you're looking for a Mac audio CD burner with a lot more oomph than what iTunes offers, then the Express Burn might be your best way to go. This audio burner will not only burn audio CDs and data discs, but it will also craft Blu-ray discs and DVDs. Its great authoring tools will help you create your DVD menus with chapter breaks to produce professional discs that will be readable on any Blu-ray or DVD player.
Pros:
Fast burner (compatible with Mac and Windows OS)
Simple and intuitive interface
Great authoring tools for creating bootable discs
Cons:
Cannot bypass copy protection on Blu-rays and DVDs
The Dragon Burn 4.5 from NTI corporation is another professional audio burner for Mac. The software can burn video, audio, and other files professionally or write DVDs and CDs from multiple or single sources without an issue on your Macintosh computer.
Pros:
Can burn all types of files format to CD or DVD
Allows you to back up DVD or CD with only one click
Support almost all image file formats
Cons:
Only available for Macintosh computers
The interface is not user-friendly enough
The Cisdem DVD Burner is an excellent stand-alone software for burning video or audio to CD or DVD. The software offers several advanced features to satisfy your needs. It can add subtitles to videos, customize DVD menus, and edit videos for special effects.
Pros:
The burning process is quick and efficient
Beautiful, user-friendly interface
Audio and video editing capabilities
Cons:
Toast Titanium is a comprehensive professional DVD authoring and audio CD burner from . It allows you to create audio CDs with superior sound, burn video, data, and other audio files to disc, create DVDs or Blu-ray discs with menus, titles, etc., and capture, convert and share your works.
Pros:
Fast and efficient
Intuitive interface
Audio converting, with video authoring and editing capabilities
Cons:
Expensive
Not available for windows
Part 4. 5 Best Free Audio CD Burners for windows and Mac Recommended
1. CDBurnerXP
CDBurnerXP is a free audio CD burning software that allows you to create audio CDs with ease on Windows computers. Its simplicity, lightweight footprint, and feature set with the ability to burn CD, DVD, HD DVD, and Blu-ray discs make it one of the best free audio CD burners out there.
Pros:
Compatible with all Windows OS
Support all kind of discs including Blu-ray discs
Creates bootable disc
Cons:
Not suitable for media conversion or editing
Not available for Mac
BurnAware Free is a free audio CD burner with an intuitive interface for almost all versions of Windows. The software supports lots of audio formats and can make bootable discs and burn all types of discs, including Blu-ray and HD DVDs.
Pros:
Offer an array of disc utility tools
Can burn all types of discs
Support nearly all versions of Windows
Cons:
Blu-ray options are limited
Cannot create a disc menu
3. Burn
Burn software is a free audio CD burner for Macintosh Computers. It has several options that allow you to make audio CDs and burn data to CDs and DVDs perfectly. This simple program supports all versions of Macintosh Computers.
Pros:
Compatible with all Mac OS
Easy to use
Burn CD and DVD perfectly
Cons:
Not available for window users
Lacks video editing
No support for Blu-ray disc
4. iTunes
This free audio CD burner from Apple is another CD and DVD authoring solution for Mac users. The software allows you to manage video, audio, contacts, and other files on your iOS devices. It also allows you to burn DVDs or CDs on your Mac computer.
Pros:
Compatible with Mac and windows
Allows you to manage videos, songs, and contacts on your iOS devices
Stable and user-friendly
Cons:
Not as intuitive as other audio burners
Requires regular update which can deprive you of disk space and system resources
5. K3b
K3b from KDE is a free audio CD burner for Linux with availability for Windows users. It allows users to burn audio CDs, data and video CDs, DVDs, rewritable CDs, and Blu-ray discs. It supports lots of media file formats and can work with video authoring or create a multisession CD.
Pros:
Rips video DVDs, video CDs, and audio CDs
Can format rewritable CDs
Support different file formats
Cons:
The interface is overwhelming
Difficult to install unless you install KDE
Conclusion
Ultimately, the best audio CD burner for you depends on what you need. However, we recommend Wondershare UniConverter Audio CD Burner due to its outstanding performance on Mac and Windows. It also supports a host of file formats and includes video authoring and editing tools that allows you to add subtitles, watermarks, title, menus, etc. to make the best professional video DVD.