CD Burner
1. Burn Different Formats to CD

+

2. Other CD Burners

+

3. Other Tips& Tricks

+
10 Best CD Burner for Linux Recommended in 2023
Just like the good old days, it is still possible to input data in major optical media storage devices with the help of a Linux cd burner. And with just a few clicks, you'll be good to surprise your loved ones with a high-quality video. A Linux cd burning software has many capabilities other than just burning files into CDs and other storage devices. These tools also have the capability to retrieve data, perform transcoding capabilities, among others.
Part 1. What is a CD Burner
A CD is a shortened name of a CD recorder, which is a tool with the capability to store data into a compact disc. It achieves this by using laser light to burn digital information onto the disc, which will then be easily accessed later through playback or standard CD reader enabled devices. CD Burner has boosted the digital revolution. Before they came into existence, it was not possible to copy CDs. The first of such tools were very cumbersome, weighing thousands of pounds and costing so much money. CD Burners has however been evolving with time and now users can easily use portable, affordable, and easily accessible tools that are accessed straight from computer devices.
Part 2. How to Burn Files to a CD in Linux
Brasero used to be a default program for Ubuntu and is normally bundled with great helpful features. You can use this tool to convert music formats that are supported by GStreamer, burn files directly, among other features. If you are new to Linux, the guide below will show you how you can burn CDs using this tool:
Step 1: Open the Brasero program by going to the Menu search bar and typing in Brasero, and then use the Application lens to look for the application.
Step 2: After opening the program, you will find multiple options you will use to handle your burning needs. It includes Create an audio CD or Create a data CD or DVD.
Step 3: Insert a blank a CD into the CD drive of your device and click on the Create a data CD or DVD where you will then be needed to click on the + icon to upload files onto the tool.
Step 4: Finally, click on the Burn button.
Part 3. Other 9 CD Burners for Linux You Should Know
Nero Linux
URL: http://www.nero.com/eng/downloads/previous-versions/download-linux4-update.php?vlang=en
Nero Linux burning software is an application possessing the same functionalities with Nero ROM. In this Linux version, the tool possesses all the features that is expected of a great Linux burning software. It is greatly popular for handling all the CD/DVD burning needs. Nero Linux is an affordable tool, and hence users can download it and access its demo version before investing in it wholly.
Key Features:
Ability to burn files using optical media storage devices like CDs, DVDs, HD-DVD, and Blu-Ray discs.
Runs well on both 32 bit and 64-bit devices.
You can store and upload compilations in XML.
It supports up to 26 languages.
SimpleBurn
URL: http://simpleburn.tuxfamily.org/
SimpleBurn is another great tool for burning and extracting CD and DVD files. The developers of this program strived to come up with a largely independent software, and they were quite successful with that. Its interface was designed using GTK2, and the burning functionalities with CDRkits and CDRTools.
Key Features:
The program supports 10 popular languages.
It can rip video DVDs.
The program can also burn the data directories of CDs/DVDs.
Ability to extract ISO images, and also burn them to CDs/DVDs.
ImgBurn
URL: https://www.aimersoft.com/how-to-burn/imgburn-for-linux.html
ImgBurn managed to make it on this list because of its compatibility with Wine. The program is however not open sourced and hence users will have to use it as it is, without getting the functionalities to modify it. It can be quite helpful too though the product's official Linux package has not been availed yet.
Key Features:
Allows editing of rewritable discs.
Users can come up with audio CDs from multiple file types.
It can make videos on discs such as DVDs, Blu-Ray, and HD-DVD.
CDRDAO
URL: http://cdrdao.sourceforge.net/
CD Recording Disc At Once (CDRDAO) is an open-sourced Linux cd burner that also runs smoothly in Mac and Windows operating systems. This tool performs its data and audio CD-Rs recording task using the textual description of the contents stored in the CD. The program has no interface, and users are expected to perform their tasks using command lines.
Key Features:
The program supports both raw and waves audios.
You will have the power to control pause areas between tracks, and hence either increase or reduce it.
You can edit content between sub-channels.
Ability to create CD-Text by using CDDB.
Xfburn
URL: https://www.bodhilinux.com/a/xfburn/
This is yet another best Linux burning software that will be great for use in Linux OS. Just like its name indicates, the designers of this tool integrated it with Xfce desktop and hence it can be used in any device that is supported by Linux.
Key Features:
Xfburn Linux cd burner is also able to burn ISO images.
Output devices for burn files include CDs, DVDs, and Blu-ray discs.
Possesses an easy to use interface.
This free Linux CD burning software was first availed in the year 1999 and has been greatly helpful since then. X-CD-Roast is front-ended for disc-authoring needs. It enables authoring discs by using command lines to output graphical displays based on GTK.
Key Features:
You can copy data, audio, and mixed-modes with the tool.
It has incorporated the drag and drops feature.
X-CD-Roast supports themes through GTK themes.
It accommodates GTK themes.
GnomeBaker
URL: https://www.unixmen.com/how-to-install-gnomebaker-in-ubuntu/
GnomeBake is another free Linux cd burner that you can obtain by not spending a penny. This tool is open-sourced. You may opt to edit it to fit with your own personal uses from its readily available source code. GnomeBaker will definitely play a core role in authoring your CD/DVD contents.
Key Features:
The program supports the drag and drops feature.
You can burn CDs using ATAPI and SCSI as long as you are using kernel 2.4 and 2.6.
It supports batch processing.
K3B is another awesome Linux burning software that you can try out. This application may seem inflexible with GNOME desktop as it based on Qt. However, the program is equipped with powerful features making it stand out from the other programs.
Key Features:
You can write audio CDs directly without having to change the audio files to WAV.
K3B supports the creation of ISO images.
The program can rip audio CDs, video DVDs, and video DVDs.
Gear Pro has incorporated the latest technology to perform tasks on CDs and DVDs. Though this tool does not support burning files to HD formats, it supports the majority of CD/DVD burning media file formats.
Key Features:
It allows users to create titles, and conduct pre-master testing.
You can either batch files or command scripts to do repetitive tasks and unfinished tasks.
Gear Pro allows users to perform tasks through command lines or its Graphical Use Interface (GUI).
Part 4. Best CD Burner for Windows/Mac You Can't Miss
Now that it is easier to select the best Linux burning software from the options available above, it will also be great to take a glimpse of a reputable tool that functions well on both Mac and Windows devices. Wondershare UniConverter (originally Wondershare Video Converter Ultimate) is an all-in-one burning program that is presently popular and widely recommended by professionals. The program has been designed such that getting to use it is not only simple but also faster. Its features are clearly labeled, and presented in a nice intuitive display, making it possible for non-professionals to use it. Wondershare UniConverter has got even much more features other than just the burning functionality.
You will have the liberty to screen-record all activities that happen on your screen. More so, with its online downloader, you may download all your favorite files from online websites such as YouTube, and proceed on to burn them directly in the program. The good thing about Wondershare UniConverter is its compatibility with the currently popular digital device. It is possible to share and upload files through devices such as camcorders, iOS, and Android.
Your All-in-one CD and DVD Burner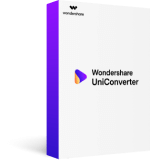 Burn audio files to CD easily on Windows/Mac.
Burn videos to DVD/Blu-ray disc with free menu templates.
Work as a metadata management tool to edit video metadata files.
Convert video to over 1000 formats like AVI, MKV, MOV, MP4, etc.
Convert video to optimized preset for almost all of the devices.
120X faster conversion speed than other common converters.
Edit, enhance & personalize your videos by trimming, croping videos, add subtitles and watermark, etc.
Download or record videos from 10,000+ video sharing sites.
Versatile toolbox includes GIF maker, VR converter, and screen recorder.
Supported OS: Windows 10/8/7/XP/Vista, Mac OS 10.15 (Catalina), 10.14, 10.13, 10.12, 10.11, 10.10, 10.9, 10.8, 10.7, 10.6
Security Verified,
5,481,347
people have downloaded it.
How to Burn CDs on Windows or Mac with Wondershare UniConverter?
Step 1

Launch the Best CD Burner for Windows/Mac

Download and install Wondershare UniConverter. Then, launch it. Also, insert a blank CD to the CD Drive of your drive.
Step 2

Go to the Toolbox Button and Click on the CD Burner

Choose Tools>CD Burner. This will open a new window. Here, you can drag and drop files. Also, you can click on + sign to add files.
Step 3

Burn Files Using the Program

You can add or remove files as well. When all the files have been uploaded, select Burn.
Conclusion
While not all programs discussed above have great interfaces, you can rely on them to perform these tasks. Select a tool that you can trust with your data, a program that is dependable, trustworthy, and one that has been available for a pretty long time. However, if you use either Mac or Windows, then Wondershare UniConverter is highly recommended for the task.