CD Burner
1. Burn Different Formats to CD

+

2. Other CD Burners

+

3. Other Tips& Tricks

+
11 Best Free Music Burning Software Recommended
In today's world, pretty much everything is shifting to online platforms, and streaming like YouTube, Hulu, etc. Making burning music to CD seems archaic. Nonetheless, it is quite a refreshing indulgence more so when you have the best music CD burning software. Such applications don't just help you to burn music files to CD, they are great for copying discs, ripping files in your gadgets besides assisting you in creating personal drives from scratch. You can find a variety of burning software from online platforms quickly. In this article, we shall narrow down the list and recommend some of the best free music burning tools to consider getting. We cover both Mac and Windows users, so don't worry, you will find something that works fine on your operating system.
Part 1. Top 5 Best Free Music Burning Software for Windows
1. Windows Media Player
This free music burner for Windows allows you to create mixtapes for your favorite songs as well as back up all music records in your machine. Although it is not for burning music to CD, Windows Media Player gets the job done finely. How? Well, it is pretty simple and straightforward. If you are familiar with how the program works, that is a bonus tip! Otherwise, it is no rocket science. As long as you follow guidelines to the latter, you can have your favorite playlist burned to a CD in a couple of minutes.
Pros:
It allows you to personalize your playlists, make sliding photos, screen video recording, among other editing capabilities.
It enables you to access all menus via a single interface easily.
Cons:
Windows Media Player has limited features.
2. CDBurnerXP
With this program, you can burn music to CD, DVD, Blu-ray Disc, or HD-DVD in a fantastic display that accommodates several languages. The free music CD burner operates incredibly on Windows operating systems and supports several file formats such as MP3, WAV, ALAC, FLAC, or FLAC CD. You don't have to worry about your space running out as CDBurnerXP is a lightweight program. You can also create ISO images, burn standard data discs, and video discs. It supports the creation of audio CDs, whether they have gaps between tracks or not, besides allowing you to delete all contents from a rewritable storage medium.
Pros:
It allows you to burn music to different sorts of discs.
When the burning is over, you get notified.
Cons:
It has a few features.
It supports just a couple of audio file formats.
3. Express Burn
The third music CD burning software in the list comes packaged with superfast speeds, an intuitive user interface, and an impressive display. It is not only suitable for Windows OS but also for Mac users. It is one of the best CD music burners as its reputation precedes it. Try and see how brilliantly it gets the job done. Express Burn Plus facilitates smooth burning of video and audio for playback on several gadgets and automatically converts various formats. A plus for this program is that it lets you do multi-session recordings, manage chapters, supports recording files to PAL or NTSC. You can also select from the several format type settings and options. I think you should give it a try next time you want to burn music to CD.
Pros:
It has a bright display.
It has a fast performance.
Cons:
It is unstable and can crash during the burning process.
4. DeepBurner Free
Have you ever seen the DeepBurner commercial program? This program is its free version letting users carry out burning activities at no cost. As much as you don't spend a penny using this program, DeepBurner Free doesn't make the best free music burning software for Windows 10 due to its limited features. These features are the ability to burn CDs/DVDs, of course, it can burn audio CDs, creating ISO images, and it supports bootable CD/DVD. Do not be taken aback, though, since the quality of the burned material is always high. Depending on your needs, you can choose between DeepBurner Pro, which is the paid-for version, or DeepBurner Free.
Pros:
It supports the ISO file format.
It enables you to customize covers.
Cons:
It has minimal features.
Produces poor quality output.
5. Free Audio CD Burner
Free Audio CD Burner is the perfect alternative when looking for free music burning software for Windows to burn audio to CD. This software is well-equipped to burn CD-RW and CD-R discs. You can access it easily on online platforms, with just a few taps. With this music burning software, you can also remove all content from rewritable discs, decode and write compressed audio formats on the go. It supports several sound file formats like MP3, WAV, AAC, M4V, SPX, etc.
Pros:
This program has no restricted features.
It supports pretty much all of the popular audio file formats.
Cons:
It cannot burn DVD.
It has a scarcity of features.
Part 2. Top 5 Best Free Music Burning Software for Mac
1. iTunes
Similar to Windows Media Player, iTunes is an inbuilt program for Mac. It is an efficient software for handling audios, videos, and other types of files. Its ability to burn audios to CD is not well-known among iTunes users, though. iTunes single-handedly manages data without needing the assistance of third-party programs. If you didn't know, get it right, and clear now that iTunes makes good free music burning software. In brief, iTunes makes a brilliant CD ripper, media player, tag editor, and has digital asset management and optical disc authoring features.
Pros:
It is a stable software.
It is available for free.
Cons:
Its user interface can be challenging, especially for beginners.
2. VLC
VLC is the best music burning software that is available for free. To be precise, it is a professionally made free multi-platform and open-sourced audio file burner which plays almost all files. It is perfect for burning audio to CD on Mac. Do you know VLC supports advanced formats such as UDP/RTP Unicast and Multitask, HTTP/FTP, MMS for input media and Matroska (MKV), DTS, ACC, and AC3/A52 for input media? It also has the most defined feature-set over video, subtitle, synchronization, video, and audio filters. Oh! It comes with an advanced and fast hardware decoding and accommodates 0-copy on the GPU besides being able to fall back on software if the need arises.
Pros:
It can be useful on pretty much all gadgets.
It runs smoothly on Mac computers and Windows PCs.
Cons:
Its burning speed is a drag.
3.  Toast
Toast is yet another music burning software alternative for Mac users. It has an in-built editor that allows its users to edit files before starting the burning process. Furthermore, it is a mighty tool equipped to clean up your gadget's storage. Here is a Summary of What Toast Can Do: It is useful for burning and copying discs, suitable for capturing and editing images, excellent for ripping and converting media of various types, and it ensures secure encryption of data.
Pros:
It allows users to efficiently create DVD or digital movies out of V8, VHS tapes or Hi8.
It accommodates split-screen videos.
Cons:
It is difficult, especially for new users, to navigate the program's interface.
4. NTI Dragon Burn
It is another professional music CD burning software that can exhaustively burn music to CD on Mac. This program allows its users to upload multiple audio files they wish to burn effortlessly. If you are an avid Mac user, then NTI Dragon burn is the best as it has video mastering, picture CD, supports DVD+R DL, and dynamic drive.
Pros:
It supports USB 2.0 for satisfactory output.
It accommodates multiple disc types including CD and DVD.
Cons:
5. Disk Burner
Disk Burner free music CD burning software for Mac allows its users to create, organize, share, and save digital files safely and securely in CDs or DVDs. With it, you can start the burning process in the program and leave it running in the background as you carry on with other activities on your Mac. Disk Burner supports a wide range of file formats, recording and rewriting discs, dual-layer disc, and pretty much all combinations of +R and –R in existence.
Pros:
It has an integrated interface.
It accommodates the background burning of files.
Cons:
It does not support video editing like most programs.
Part 3. Best Alternative to Free Music Burning Software for You
Many-a-times when you get content online, it is not guaranteed to be in a compatible format. Thus, you need to have software to make it fit. You could also burn the files to other media storage devices for backup purposes and tweak the media files to your liking. To achieve this, you need a powerful software like Wondershare UniConverter (originally Wondershare Video Converter Ultimate). This is one of the most excellent music burning software. The software allows you to get content like music from most sites on the web. It lets you burn music downloaded directly in the program and convert media files into the current file formats for compatibility. It has several editing features like trimming and joining files before the conversion process commences.
Your Complete Audio and Video Toolbox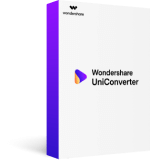 Convert video to over 1000 formats like AVI, MKV, MOV, MP4, etc.
Burn Audio files to CD easily on Windows/Mac.
Work as a metadata management tool to edit video metadata files.
Convert video to optimized preset for almost all of the devices.
90X faster conversion speed than other common converters.
Edit, enhance & personalize your videos by trimming, croping videos, add subtitles and watermark, etc.
Burn video to playable DVD with attractive free DVD template.
Download or record videos from 10,000+ video sharing sites.
Versatile toolbox includes GIF maker, VR converter and screen recorder.
Supported OS: Windows 10/8/7/XP/Vista, Mac OS 10.15 (Catalina), 10.14, 10.13, 10.12, 10.11, 10.10, 10.9, 10.8, 10.7, 10.6
Security Verified,
5,481,347
people have downloaded it.
Now, to burn music to CD, follow the steps below:
Step 1

Launch the Program for Music Burning

Once downloading and successful installation of Wondershare UniConverter is over on your Mac or Windows device, insert a blank CD. Then click on the Toolbox icon and the CD Burner option on the interface that appears.
Step 2

Uploading or Adding Music Files

Now, a new popup will display. From it, click on the + (Add) icon to get to your machine's storage and upload the music files you want to burn.
Step 3

Previewing and Correcting Uploaded Files

Check the files to ensure you added the right ones. If not, you can add or delete files using the icons in the top-left corner of the program.
Step 4

Burning Music Files on Wondershare UniConverter

If you are fine with the details of the uploaded files, click on Burn to start the burning process. When the process is complete, you will get notified.

Conclusion

So, here was the simplified list of the music CD burning software you can choose from to burn music to CD on Mac and Windows. These are alternatives to Wondershare UniConverter, which is an excellent burning tool and recommended for taking care of all tasks concerning media files' conversion and storage. All in all, Wondershare UniConverter is well-equipped music burning software to use efficiently and effectively.