How to Convert MP3 to Text with 12 Best Ways?
"I often download sermons (mp3 files) from the website of a local church. I'd like to capture these sermons in-text for future reference. Does any software exist that will convert an audio file to text?"
Cases are that you may need to convert MP3 to text for this or that reason, but have you got any suitable converter to translate audio files to text? Don't worry! We collect 12 tools for your reference below.
(You may want to know about some free mp3 converters recommend)
How to convert MP3 to Text?
Find more video ideas from Wondershare Video Community.
Part 1. Top 8 Ways to Convert Audio to Text You Can Try
1. Watson Speech to Text
A product by IBM, Watson's Speech to Text, can transcribe audio files to text for free. The tool is easy to use, and you can access it from your web browser. It means that you don't have to install a transcription program on your PC for conversions, and you can process transcriptions on Windows, Mac, and Linux computers.
Pros:
● It lets you record audio from your device's microphone.
● It detects sounds from the speakers, and it can transcribe in real-time.
Cons:
● It supports only MPEG, WAV, FLAC, OPUS, and MP3 file formats at the time of this writing.
2. Sonix
Offering 30 minutes of free transcription as a trial without asking for any credit card details, Sonix is a genuine and no-nonsense converter online that is available in three subscription plans. The web tool gives optimum accuracy in conversions, and even offers lucrative discounts if you buy their Enterprise plan.
Pros:
● Sonix is recommended by many renowned organizations such as CNBC, Harvard University, Stanford University, ESPN, etc.
● The enterprise subscription offers advanced training for its users.
Cons:
● Registration is required even to use the trial transcription.
3. Happy Scribe
Endorsed by BBC, Forbes, Spotify, and other such trusted organizations, in addition to being an efficient speech to text converter, Happy Scribe can also transcribe MPA, MPE, MPEG, M4A, WMA, MP4, and MOV files with ease for as low as 12 Euros for every hour of conversion. The solution automatically recharges your account as soon as the credits go below the threshold limit.
Pros:
● No credit expirations.
● It can transcribe Zoom meetings.
Cons:
● Since AI is used for transcription, the text might not be as accurate as expected.
4. Rev
One of the best and most trusted transcription services, Rev does not rely on any Artificial Intelligence (AI) technology, and the humans do all the conversions that the organization has hired for the purpose. It ensures that the accuracy level of the transcribed audio remains up to 99%.
Pros:
● It can add English and foreign captions to your videos.
● It offers a rough draft (generated by the machines) with up to 80% accuracy at comparatively cheaper rates.
Cons:
● Rev is a bit expensive than other service providers in the same industry.
5. AmberScript
A web portal that can accept your MP3 audio files and transcribe them to text, AmberScript remarkably expedites the entire process with the help of ASR (Automatic Speech Recognition) technology. The app offers a trial transcription where it supports up to 30 minutes for free. After this, you are required to purchase their paid subscription for further conversions.
Pros:
● It uses Artificial Intelligence (AI) for transcription.
● It offers a convenient method to upload the source files.
Cons:
● Only the most expensive subscription offers 99% accuracy where the humans review the transcriptions.
Vocalmatic is an AI-powered Audio to Text converter that converts mp3 to text free. It provides a 30 minutes trial period for free after which you have to pay to use.
Step 1. Upload your MP3 audio files for transcription. Vocalmatic supports MP3, M4A, MP4, FLAC, OGA, WAV, AAC, OPUS, OGA, MOGG, WebM, WMA, and many other common file types.
Step 2. Then Vocalmatic will automatically translate mp3 audio files to text when recognizes the loaded media file using AI.
Step 3. Edit the transcribed file to perfection with the built-in editor.
Tips: Generally, the automated transcription isn't 100% accurate, Vocalmatic allows you to edit the resultant file to your liking. The editor is feature-rich with the ability to use Keyboard shortcuts for audio controls.
It is an online converter tool, which supports MP3, WAV, WMA, and more. It uses either Baidu or CMU Sphinx as the audio recognition engine.
Step 1. Select the Recognition engine as either Baidu or CMU Sphinx. Baidu is the new recognition engine that is faster and more accurate.
Step 2. Select the media files to convert either from your computer or a URL. Bear File converter supports audio files in the format MP3, WAV, WMA, OGG. The online tool has a file size limit of 3MB.
Step 3. Click the submit button to begin the conversion. The process is about to take 45s per MB of audio content. After the conversion, the resulting file is a text file with the materials.
It is another online tool to transcribe mp3 to text online. It supports uploading a file from the computer, URL, and Cloud, i.e., Google Drive or Dropbox. This tool also has the upper hand as it supports conversion from English, Chinese, French, and Hindi.
Step 1. Select your target MP3 audio file for upload. 360Converter allows users to upload files from Local Disk, URL or Cloud either Google cloud or Dropbox
Step 2. Choose the language in the audio file. The engine used by Vocalmatic supports four different languages, i.e., English, Chinese, French, and Hindi.
Step 3. Set the start and end time of duration you want to transcribe. Just fill in the text box for from and to.
Step 4. Check the box before I agree to Terms & Conditions and hit Start Conversion to start converting files.
Part 2. Top 3 Software to Transcribe MP3 to Text
1. Google Speech to Text
Google Speech to Text is a service from Google that allows users who aren't good at typing to record their voices and use it for voice typing. The service works by utilizing google's speech data and combining it with Google docs to work.
Pros:
● Fast, especially for real-time typing, as it does not need prerecorded audio files.
● Very accurate.
Cons:
● It can only work in real-time and not with prerecorded files.
2. Inqscribe
If you are looking for advanced software, Inqscribe might be your best choice. With Inqscribe, you can turn your mp3 files to text on mac or windows. It is flexible, user-friendly, and avoids the use of complex configurations and customizations. The tool only allows you to convert your audio files but doesn't allow you to record the sound right inside the software.
Pros:
● Feature-rich.
● It can convert movie subtitles.
Cons:
● It doesn't allow recording directly into the software.
● Installation is required.
3. HyperTranscribe
HyperTranscribe is also another powerful tool to convert audio files to text. The machine has several Keyboard controls that make the convert smoother. HyperTranscribe also has support for automatic looping and supports media files such as MP3, AVI, MPEG, and AIFF.
Pros:
● It is very efficient through the use of keyboard controls.
● It supports all the media types supported by QuickTime.
● It provides easy keyboard shortcuts for easy navigation.
Cons:
● Need to install as it can't work online.
Part 3. MP3 Format to Text App for Chrome to Recommended
Have you ever been in a situation where you wished you could convert your audio file? This Chrome Extension Transcribe can do precisely that for you. Anyone who needs a transcription program for journalism or education purposes can use this tool. The extension takes another approach to transcribe; instead of automatic audio to text conversion, it focuses on easing the process of manual transcription. But wait, there is more, the app is straightforward to use and can work offline.
Step 1. Install the extension in the Chrome browser. Visit Chrome web store using a Chrome web browser and search for the extension transcribe. Click on Install to install the extension on your browser.
Step 2. Sign up for a free week. Before making full use of Transcribe, you need to sign up to get a free trial, just like using a converter online free.
Step 3. Choose an MP3 audio file from the computer. Click on Choose File and navigate to your audio file. Transcribe supports MP3 and WAV.
Tips: If you need to slow down or pause the audio, you can use the controls to control exactly how the sound plays to your liking. For quick controls, use Esc for pause/resume, F1 for slow down, F2 for speed up, F3 for rewind 2 seconds, and F4 for forward 2 seconds.
Step 4. Transfer text to the destination. When you finish transcribing, you can copy the words to your text editor for saving.
Now, there is no need to worry about writing everything a speaker is saying. Just open your recorder, record the speech as audio and later transcribe it to text. It is possible thanks to several online, desktop, and chrome extensions available to your disposal. I am hoping you will put them to good use and make your life a lot easier.
Recommended Video and Audio Converter
Wondershare UniConverter - Best Video/Audio Converter for Mac/Windows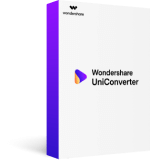 Convert video/audio files in 1000+ formats without losing quality.
Extract audio files from videos easily and convert to MP3/WAV/M4A/WMA and more other formats.
Edit video/audio files with trimming, cutting, adding watermarks, applying effects, editing subtitles, etc.
Support 120X faster conversion speed than conventional converters with unique APEXTRANS technology.
Burn music to CDs or videos to DVD for playing on any playable device.
Download online videos and convert to MP3/MP4/MOV/AVI formats as you need.
Transfer files from PC/Mac to iPhone/iPad/Android and other devices directly via a USB cable.
Versatile toolbox: Add video metadata, GIF maker, Subtitle editor, Smart trimmer, and VR converter.
Supported OS: Windows 10/8/7/XP/Vista, macOS 11 Big Sur, 10.15 (Catalina), 10.14, 10.13, 10.12, 10.11, 10.10, 10.9, 10.8, 10.7, 10.6.
Security Verified.
7,200,605
people have downloaded it.
Attention: Wondershare UniConverter can't convert MP3 or other audio formats to text, but it can convert MP3 to other audio formats like WAV. If you need to convert speech to text, please check any methods mentioned in this article.