5 Excellent MP3 Tag Editors to Edit MP3 Tags
With modern advancements of the internet, the purchasing and downloading of MP3 song files has become very easy and popular. If you listen to foreign music or download your MP3's from different sources, it is likely that their MP3 tags are incorrect or even completely missing. MP3 tags allow information such as song title, artist name, album name, album cover image, track number, and other information about the file to be stored in the file itself.
If your song file is missing these, you will need to use an MP3 tag editor to edit your MP3 metadata. Poorly tagged MP3 files will cause discrepancies during sorting and can be difficult to retrieve for playback or sharing. A well-tagged music library makes everything from organization to playback easier, but not everyone is fortunate enough to have a perfectly tagged MP3 library. If you are one of those people whose music collection contains MP3 audio files with missing metadata tags, this article will show you the top 3 ways you can edit your MP3 tags.
KwiCut
Transform Long Videos into Short Ones Instantly
Turn long videos into viral clips. Effortlessly transform lengthy videos into engaging, shareable clips.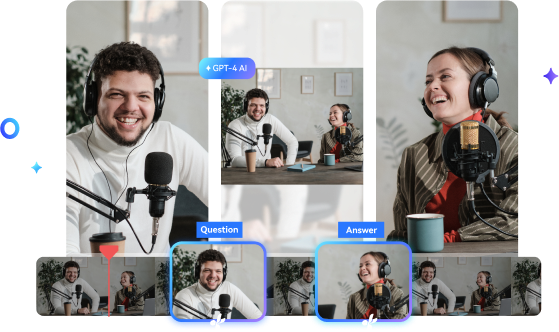 Part 1. Best MP3 Tag Editor to Fix MP3 Metadata
If you're unfortunate enough to have MP3 songs with incomplete, incorrect, or unmatched tags in your library, you might be having trouble managing your songs properly. While the current release doesn't yet support, it's easy to fix your videos' metadata tags with the help of Wondershare UniConverter (originally Wondershare Video Converter Ultimate). To add filename, language, release date, genre, and other details that will help keep your video library tidy and organized, follow these simple steps.
Your Complete Video Toolbox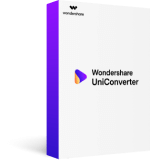 Fix media metadata, including song title, artist name, album name, album cover image, track number and other information
Convert video to over 1000 formats, such as MP4, AVI, WMV, MP3, etc.
Versatile toolbox combines GIF maker, VR converter and screen recorder
90X faster conversion speed than any conventional converters
Edit, enhance & personalize your video files
Burn and customize your video to DVD with free DVD menu templates
Download or record videos from 10,000+ video sharing sites
Supported OS: Windows 10/8/7/XP/Vista, Mac OS 10.15 (Catalina), 10.14, 10.13, 10.12, 10.11, 10.10, 10.9, 10.8, 10.7, 10.6
Security Verified,
5,942,222
people have downloaded it
Step 1 After downloading and installing Wondershare Video Converter Ultimate. Launch the application and navigate to Toolbox > Fix Video Metadata.
Step 2 Add the video files you want to edit. Wondershare UniConverter (originally Wondershare Video Converter Ultimate) automatically detects the video types and categorizes them into Movies, TV Shows, or Home Video. You can change the video type by clicking the drop-down button for Type. Here you can also add video language, genre, actors' names, video release date, rating, video description and more.
Step 3 When you are satisfied with the edits, click Save to apply the changes.
Can't wait to give it a try? Purchase the full unlimited version or download your free trial version today.
Part 2. Edit MP3 Tags with iTunes
iTunes is a free application for Windows and Mac. iTunes will play all your media files and sync content between your devices. It is also an entertainment superstore where you can purchase and stream the latest music and videos.
Pros: Clean design, Huge music and video catalog, iCloud integration.
Cons: Takes up a lot of disk space for a media player.
Songs copied from CDs or downloaded from the internet are typically imported with all their metadata. However, in some cases, this information may be incomplete or incorrect, and you'll want to edit it. Follow these steps to change MP3 tags using iTunes.
Step 1: Add your MP3 files to iTunes. Open your music folder and right-click on the MP3 file to load it to iTunes.
Step 2: Add ID3 tags. Once your MP3 is loaded to iTunes, right-click on it and select Album Info. A pop-up window will appear, giving you the option to edit the song title, artist name, album cover, song genre, year, bpm, and much more. Edit the metadata here as needed.
Tips: To avoid errors, consider searching for the song details on the internet as you go. This is especially useful when entering the album cover image and track number details.
Step 3: Save your changes. Once you're done tagging your MP3s, click OK to save changes. You should now have fully-tagged MP3 files.
As a precaution, close iTunes and then launch it again to check whether your changes have taken effect. You should also re-sync your mobile devices to ensure that your library is up to date.
Part 3. Edit MP3 Metadata Using Free MP3 Tag Editors
If you are looking for dedicated MP3 tag editors that won't cost you a penny, give any one of these three MP3 tag editors a try.
MP3Tag is a powerful and easy-to-use tool to edit metadata of MP3 files. It supports tag editing of other formats, including AAC, ALAC, AIFF, DSF, FLAC, APE, MPEG-4, MPG, OGG, TTA, WMA, WAV, and more. It also offers extra functions for managing and organizing your music collection.
Pros: Easy to use interface, allows drag, and drop album art.
Cons: New changes are not saved automatically.
MusicBrainz Picard is a cross-platform music tagger available for Linux, Windows and Mac. It automates the entire tag importing and editing process. It works by checking your song library against its metadatabase and then offers suggestions to correct or add information to the file metadata.
Pros: Cross-platform, compatible with all major music formats, it's free.
Cons: Because the metadatabase is updated by the community, lesser-known albums and artists may have missing database entries.
TigoTago is a no-frills tag editor that lets users edit ID3 tags for all major audio and video formats, including AVI, WAV, WMA, WMV, MP3, FLAC, M4A, AAC, APE, OGG and lots more. If you are familiar with MS-Excel, then you should have no problems using TigoTago's interface.
Pros: Its free, lightweight, friendly interface.
Cons: Doesn't support batch edit.
With its sleek interface, quick task processing, and ease of use, Wondershare UniConverter (originally Wondershare Video Converter Ultimate) has a clear advantage over all the other applications on this list. Its enhanced compatibility allows it to work with uncommon video and audio file formats and supports an extensive list of devices.
Additionally, Wondershare Converter comes with extra functionality such as online streaming and downloading, GIF maker, videocasting, disc burning, and more. It is also equipped with powerful video editing capabilities and a profile tweaking panel to help you get the most from your project. If you are looking for a reliable tool to help you edit your MP3 tags, try Wondershare UniConverter (originally Wondershare Video Converter Ultimate) today.