10 Best Budget MP3 Players to Buy in Black Friday 2023
Black Friday brings the opportunity of scoring the best price of the year on the latest gadgets and tech products. You are likely to get some amazing bargains on Black Friday, but you also have to avoid getting caught up in the frenzy and making bad purchases because you haven't done your research.
If you are in the market for an MP3 player to listen to podcasts, audiobooks or music while travelling or during your workout session, there are many factors to consider, including storage size, quality and of course, the price. Our top picks of the 10 best budget mp3 players to buy in black Friday 2017 features some of the best rated MP3 players under $100 available today.
AGPtEK M20
Fiio X1
Sony NWE395
SanDisk Clip Sport Plus
Kubik Evo
SanDisk Clip Jam
iPod Shuffle
AGPtEK ROCKER
Sony NW-WS413
Philips GoGEAR Ariaz Bluetooth MP3 Player
Before getting started, I'd like to introduce an all-in-one video converter tool: Wondershare UniConverter, which supports 1000+ video/audio formats conversion in case you encounter format incompatibility while playing music with your MP3 player, such as Windows Media Video files, AAC audio files, etc. With Wondershare UniConverter, you can easily convert WMV to MP3, AAC audio file to MP3, and more.
Your Complete Video Toolbox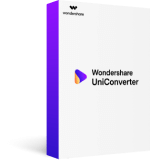 Convert video to over 1000 video/audio formats, including MP4, AVI, WMV, FLV, MKV, MOV, and more
Convert to optimized preset for almost all of the devices
90X faster conversion speed than any conventional converters
Edit, enhance & personalize your video files
Burn and customize your video to DVD with free DVD menu templates
Download or record videos from 10,000+ video sharing sites
Versatile toolbox combines fix video metadata, GIF maker, VR converter, and screen recorder
Supported OS: Windows 10/8/7/XP/Vista, Mac OS 10.15 (Catalina), 10.14, 10.13, 10.12, 10.11, 10.10, 10.9, 10.8, 10.7, 10.6
Security Verified,
5,942,222
people have downloaded it
1. AGPtEK M20
The AGPtEK M20 MP3 player with bluetooth tops the list with its high quality 1" OLED touch screen, 8GB of storage capacity (expandable to 64GB) and a 14-hour battery life. This device is made of a shock/crush resistant zinc frame with an aluminum back. Five physical buttons, including independent locking Button and volume adjustment buttons allow for easy operation. It supports most of the popular audio formats including MP3, WAV, APE(Normal/Fast), OGG, FLAC, AAC-LC and ACELP. Other features include, lossless audio technology that ensures crystal clear sound and a unique design that allows for convenient hanging on a bag or item on clothing when on the move. This MP3 player is perfect for jogging and travel.
2. Fiio X1
The FiiO X1 is great choice if you are looking for an MP3 player with audiophile grade sound quality. It supports lossless audio playback for APE, FLAC, ALAC, WMA and WAV formats as well as MP3, AAC, WMA and OGG with lossy compression. It has a lightweight aluminum body and a 10-hour battery life. Sadly, this device lacks internal storage, but has a MicroSD card slot that can accommodate a memory card of up to 256GB. Extra features include a sensitive touch wheel, high performance Bluetooth and a smart in-vehicle mode.
3. Sony NWE395
Take your music with you with Sony's NWE395 MP3 player. This affordable portable device easily connects to your computer for quick transfer of music and lasts up to 35 hours on a single charge. Other key features of this Sony MP3 player include support of all major audio formats, FM radio, iTunes integration, 16GB storage and a 1.77" TFT color LCD screen.
4. SanDisk Clip Sport Plus
The Clip Sport Plus from SanDisk is colorful, water-resistant and very compact. This device comes loaded with useful features, giving good value at its price point. With its clip-on design, you can safely secure it to your clothes or gear when running or in the gym. You can also enjoy wireless listening, thanks to its Bluetooth Wireless Technology. Other key features include a 1.44" LCD display, 16GB memory, FM radio and a battery life of up to 20 hours.
This affordable, compact sized MP3 player is sure to give you the freedom and flexibility to focus on your workout.
5. Kubik Evo
If you are searching for an affordable, reliable and well-made MP3 player, the Kubik Evo might be what you need. This compact sized player feels well put together and comes with a range of features including a 1.8" color display, expandable 8GB memory, FM radio and a battery that lasts up to 20 hours on a single charge.
6. SanDisk Clip Jam
If you don't want a full-sized MP3 player, the SanDisk Clip Jam is ideal for you. It is affordable enough that you can carry it about without having to worry about losing it. The Clip Jam features a lightweight design with a built-in clip, 1" OLED display, 8GB storage, FM radio and a battery life of 18 hours.
While the SanDisk Clip Jam lacks streaming Wi-Fi, Bluetooth or streaming functionality, it is still a solid choice for a budget MP3 player this Black Friday.
7. iPod Shuffle
Apple's iPod Shuffle is an affordable, workout-friendly option for enjoying your favorite songs or podcasts. Some of its features include a polished aluminum body that comes in a range of colors, a click wheel for easy operation, Voiceover function that speaks the title of the song and artist, a clip-on design, 2GB storage and battery life of 17 hours.
Even with no screen, the 4th generation iPod Shuffle is a good option if you need a lightweight, low-cost MP3 player to use while exercising or travelling.
8. AGPtEK ROCKER
The AGPtek Rocker is a great-sounding and well designedMP3 player at an affordable price. It can play all major audio formats and supports Bluetooth, and is compatible with most Bluetooth headphones, speakers or car systems. Other features include a unified metal body, responsive UI, Gapless playback function and 10 hours continuous play time.
This device does not come with internal storage. You'll need to purchase a MicroSD card separately. This unit is a good choice if you are looking for a low priced, high resolution MP3 player.
9. Sony NW-WS413
Sony's NW-WS413 is an all-in-one wearable MP3 player built into a waterproof/dustproof headset. Its comfortable and lightweight and the build quality feels solid. The compact, head hugging headset will fit securely on any head and will not fall off no matter the activity. Other key features include a waterproof performance of up to 2m, 4GB storage and a battery rating of 12 hours.
If you are a swimmer, runner or someone who just wants to enjoy music without carrying around their smartphone or bulky media player, this Sony Walkman MP3 player will make for a very versatile proposition.
10. Philips GoGEAR Ariaz Bluetooth MP3 Player
The Philips GOGEAR Ariaz is a well built and easy to use MP3 player with Bluetooth that supports all major audio formats and plays WMV videos as well. It boasts a long battery life of 45 hours (music playback) and 5 hours (video playback). Its Other features include a 2.4" color display, 8 GB internal flash memory, FM radio with 20 presets and voice recording.
This stylish Philips digital media player is perfect for entertainment on the go.