11 Complete MP3 Player Software Collection
MP3 file format is a great file format among the available media formats. Having your files in MP3 format may be enjoyable and being able to play it on your device without much struggle could be more enjoyable. This requires a media player that is compatible with your device. We have therefore provided you with the best MP3 media players that will help you play your MP3 files.
Part 1. The Best MP3 Player
Among all the MP3 players, Wondershare UniConverter is the recommended MP3 player to play your MP3 music. It also can act as a useful MP3 Converter. The Wondershare MP3 Converter has a built-in player that can play audio and video files. Whenever you want to play your music, do not hesitate to choose Wondershare UniConverter. It is able to convert files to different formats easily and quickly. Other than that, this wonderful software supports the burning of DVDs, editing of videos, and the making of animated gifs.
Your Complete Video Toolbox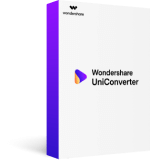 All-in-one video converter that converts videos to over 1000 formats.
The built-in player supports any video/audio file streaming.
90X faster conversion speed than any conventional converters.
Edit, enhance & personalize your videos file.
Burn video to playable DVD with attractive free DVD template.
Download or record videos from video sharing sites.
Versatile toolbox combines fix video metadata, GIF maker, VR converter and screen recorder.
Stream your videos from Windows or Mac to other devices, including Chromecast, Roku, Apple TV, Xbox 360 or PS3.
Supported OS: Windows 10/8/7, macOS 11 Big Sur, 10.15, 10.14, 10.13, 10.12, 10.11, 10.10, 10.9, 10.8, 10.7, 10.6.
Security Verified,
5,942,222
people have downloaded it
How to Play MP3 Video with Wondershare UniConverter
Step 1Run Wondershare UniConverter.
Step 2Click the
to load your desired MP3 files and click Open to confirm.
Step 3Hit the Play icon in the middle of the audio thumbnail to play the MP3 file.
Part 2. Top 10 MP3 Music Players
Here is a list of other 10 MP3 players that you can use. All these media players are ideal for you to use but with the review that we have made you can pick on the best that you prefer.
VLC Media Player
Windows Media Player
MediaMonkey
iTunes
JetAudio
KMPlayer
Quicktime
Foobar2000
Winamp
Music Bee
VLC Media Player is a multimedia framework and player that plays multimedia files. It is incredible software that supports many media files and also VCD, Streams, Audio CD, and DVD.
Features:
It is simple and fast.
It plays Webcams, devices and streams, Discs and Files.
It has the capability to play most codecs with no codec packs needed.
VLC supports formats like WMV, MP3, MKV, and MPEG-2.
Note: It supports almost all platforms including Android, Windows, iOS, Linux, Unix, and Mac OS X.
Windows media player is an MP3 media player for windows. It is a wonderful player that is compatible with the Windows operating system including Windows 10, 8.1, 7 and others. It enables you to get to the file you want with ease. You are also able to search for anything simply using a search box.
Features:
It is able to rip and burn CDs.
It supports video and audio playback.
It supports downloading videos from online sites and can also connect to Internet radio.
It supports file formats such as MP3, WAV, AAC, MOV, MP4 and more.
Note: There's also an equivalent version for Mac users.
MediaMonkey is one of theMP3 players that are available to play your music anytime. It is a special media player in that it helps you to keep your files' data. In instances where you move your music to another application, you are sure not to lose any of your data in the process.
Features:
It supports media files like WMA, MPC, OGG, AVI, WMV, FLAC, MP3, CDs, PLS, M3U, MP4, WAV and more.
It is able to download files from online sharing sites like Wikipedia and Amazon.
It scans for files and specifies them according to artist's names, genres among others.
It enables you to build your own library with podcast manager, downloader, and CD Ripper.
Note: MediaMonkey supports iPod, iPhone, Android, and other devices.
iTunes is an incredible MP3 music player that makes listening to music more fun. With iTunes, you can play music according to genres, artists, and albums. Also, it is an apple MP3 player that allows you to make your own music library from getting music files from the iTunes store.
Note: It supports Mac and PC
JetAudio is the best MP3 music player with much functionality. When you have this player you will be able to play up to 57 file formats. Moreover, this player lets you arrange music files and video files separately, allowing you to search for your media files easily on your computer. To add on, JetAudio has the capability to record and it also works with music resources like Amazon, Last.fm and YouTube.
Features:
It supports a wide range of video formats such as WMV, MP4, AVI, DivX, MPEGs and more.
It is compatible with audio formats like AIF, WMA, OGG, MIDI and much more.
It allows you to listen to Internet radio.
It is able to burn and rip CDs.
Note: It supports iOS, Android, and Windows OS.
KMPlayer is a multimedia player that supports a lot of media formats. This player has an internal codec and can play media files without requiring an extra codec.
Features:
It supports media formats like MKV, MPEGs, FLV, AVI, OGG, 3GP, DVD, VCD and more.
It supports audio and video playback.
It supports image format like GIF, PNG and more.
Note: It's fully compatible with Windows and Mac OS.
Another play that you can use is the Quicktime player. Quicktime is a multimedia player that is compatible with Windows and Mac OS. The beauty of this software is that it supports a variety of media formats, which include; digital video, images, pictures and sound format. Remember, it is a free media player that allows you to play media files easily. Also, it is compatible with file formats including MPP3, WAV, DV-DIF, AIFF, OGG, ASF and more.
Note: It works on Windows and Mac OS.
Foobar is also a music player that can play a large number of audios. It supports various audio formats like WAV, AIFF, MP3, WMA, MP1, MP2, AAC, and much more. With its converter component, it supports transcoding of supported audio formats. It supports playback and burning of CDs.
Note: It supports Windows, iOS and Android operating systems.
Lastly, we have Winamp. This is one of the best MP3 music players that is also compatible with almost all audio file formats. You can play MP3 files and files of other formats such as MOD, MIDI, MPEG-1, M4A, WAV, WMA, AAC and more.
Features:
It supports Music visualization.
It supports music playback.
It is easy to use.
Note: It works on Android, Windows and Mac OS.
10. Music Bee
You can also check on this free music media player known as Music Bee. It allows you to play music files, organize and manage them. If you are looking for a music player that offers high sound quality then settle for Music Bee player.
Pros
It allows you to customize the appearance of Music Bee.
It supports the integration of podcasts, radio stations, and sound cloud.
It is a music converter.
It allows you to sync music with your devices.
Cons
It is slow in handling a large number of files.