VLC
1. Playing with VLC

+

2. Convert & Stream

+

3. Editing with VLC

+

4. VLC for Mobile

+

5. VLC Assistant

+

6. Tips & Tricks

+
VLC assistant, Wondershare Video Converter Ultimate is one of a kind, when we talk of the wonderful support to the VLC. This is actually, your complete kit for the Video experience and can greatly help to all sorts of the troubles while playing videos.
Part 1. Help VLC to Play More Files
In case, VLC gets struck, during the playing of a particular kind of video, the Wondershare Video Converter Ultimate comes to the rescue. It can convert all the kinds of videos from one form to the other and the best thing about it is that the conversion takes no time. With the file support of more than 150, it can convert any video format to any other video format and thus, helps VLC Media Player from the disgrace. It is the must to have assistant for the VLC Media Player. The noteworthy point of the Wondershare Video Converter Ultimate is that the Conversion is around 30 times faster than any other software of the same genre.
Part 2. Convert VLC Files to Other Formats for Future Use
1. Free Way to Convert Video to Other Formats with VLC
Step 1 When you use VLC, you need is to open VLC Media Player, and then clicking on the top navigation bar, and click on the Media point, which will open a small dropbox.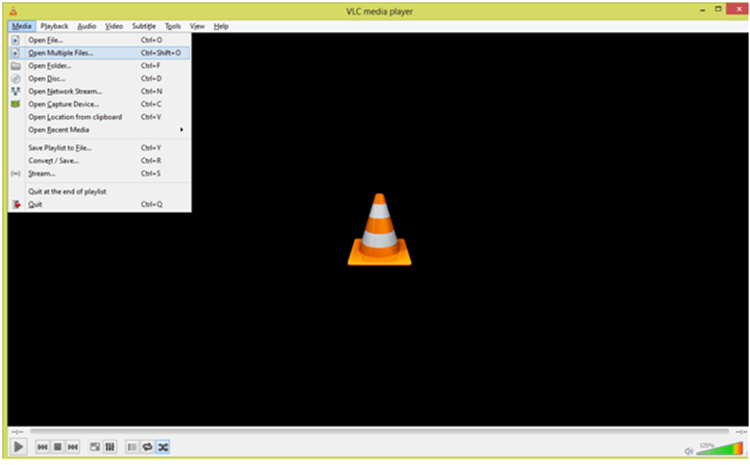 Step 2 Then in this dropbox we should click on the Open Multiple File tab, and wait until the menu will appear on our screen.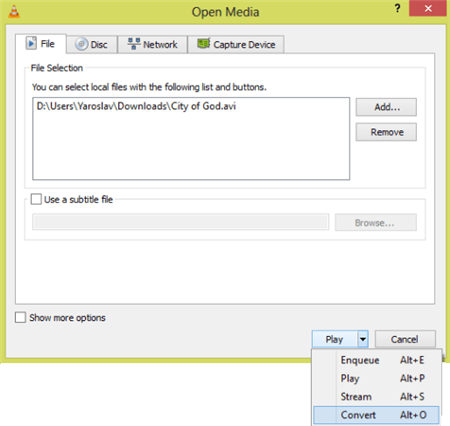 Step 3 In the menu, click on Add button, and choose the file you need to convert. After this you need to click on the arrow, present near the Play button. Then just click on this arrow and choose a link called Convert.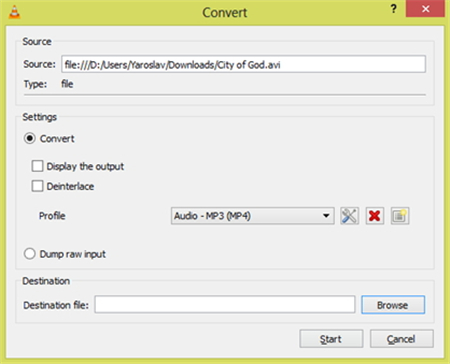 Default settings will appear which allows you to change the settings in case you need it to, otherwise you can just go through a passing eye and click on the start. Your process of conversion starts. This is just a long step, which includes going through all the settings and etc. You can see the snapshots for the same and can determine it is still a long process to do so.
2. Effective Tool for Converting Video Formats
The Wondershare Video Converter Ultimate is just the powerful tool to the conversion process to be done quickly. They convert VLC Files to a lot of Files, which comes to the great use later on in any condition. Wondershare Video Converter Ultimate helps VLC to play and convert MTS file. Playing Video of all kinds on VLC Player becomes easy with the software and with the perfect assistance, there is no panic in case, any video is experiencing trouble; as wondershare Video Converter Ultimate rectifies it in no time.
Converting VLC files to MP4 Files is one other thing, which you may need in order to play them on your smart phone. In this scenario, the Wondershare Video Converter Ultimate comes in help.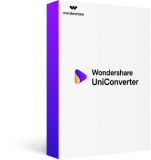 One player to play any audio/video files with the conversion function.
Converts files 30x faster than other converters.
Convert to fast all Formats Including 4K/3D.
Edit, Enhance & Personalize your Videos File.
Burn & customize your video to DVD with free DVD menu templates.
Stream your videos from Windows or Mac to other devices, including Chromecast, Roku, Apple TV, Xbox 360 or PS3.
Download or record videos from 10,000+ video sharing sites
Versatile toolbox combines fix video metadata, GIF maker, cast video to TV, VR converter and screen recorder
Industry-leading APEXTRANS technology converts videos with zero quality loss or video compression
Supported OS: Windows 10/8/7/XP/Vista, Mac OS 10.14 (Mojave), 10.13, 10.12, 10.11, 10.10, 10.9, 10.8, 10.7, 10.6
With the Wondershare Video Converter Ultimate, all you need is to follow the 3 simple steps below. Before starting, download the program to your computer first.
Import your target video to the VLC to MP4 video converter.

Choose MP4 or others at will as the output format.

Click

Convert

to start video conversion.
As seen from the snapshots, you can easily judge that the process of conversion through Wondershare is comparatively much simpler.
Part 3. Download Movies or videos for VLC Media Player
With Wondershare Video Converter Ultimate, you can also download videos for VLC Media Player from YouTube and other over 10000 video sharing websites. All you need is to access YouTube or any websites on browsers, and copy the link of the video you want to download.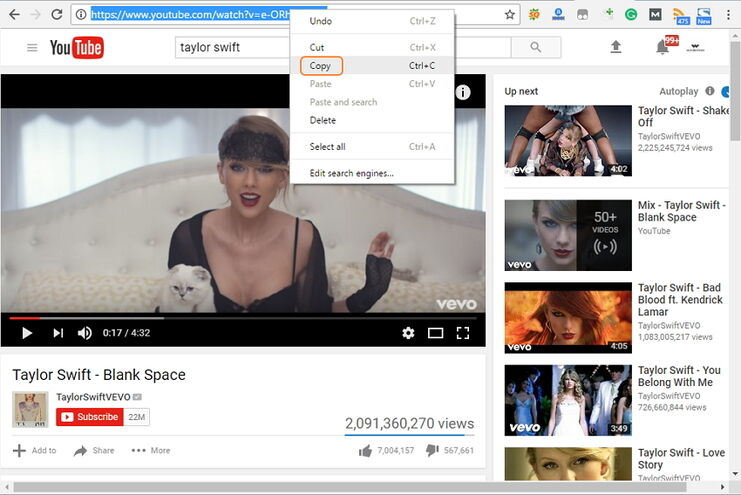 Then launch Wondershare Video Converter Ultimate on your computer and swtich to Download tab from the default Convert section, click the + Paste URL button to get a pop-up window of download settings.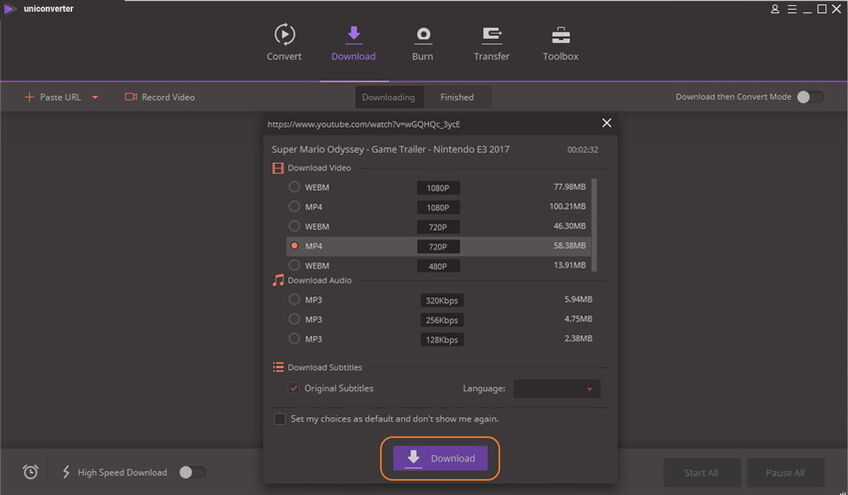 Select the video or audio resolution in the pop-up window and click Download button to proceed, you can tell the remaining time via the purple progress bar. When the downloading completes, you can fetch the downloaded video files under the Finished tab.
Conclusion: We can say that Wondershare Video Converter Ultimate is a must-have tool for people, whatever is converting or downloading videos. It comes as a great helping hand to VLC users and offers great support at various instances.
With the interface very easy to use, even a child can use it without any prior experience. With the easy to use interface and quite clear approach in completing every kind of work, the software is a dear one for the people all around the globe. A must have tool, Wondershare Video Converter Ultimate can do wonders for you. With the wide range of options available in the entire field either it is a conversion or downloading, this tool can complete the tasks with much ease.