iPhone Tips
1. Transfer Tips

+

2. Edit Photos on iPhone

+

3. Edit Videos on iPhone

+

4. Convert Video to iPhone

+

5. Other Tips

+
How to Fix No Sound on iPhone Video Issue
iPhone is a high-quality device that comes with great advantages including high security protocols. For instance, Apple provides multiple updates to fix bugs and issues, while ensuring users use the right login details to access information. Therefore, you will expect that even the small issues like sound or volume are streamlined and working perfectly. Unfortunately, you may still find no sound on iPhone video or iPhone video sound not working and hence may ask "Why is there no sound on my iPhone videos?" This means that the video shows the motion pictures, but produces no sound at all. This article has multiple troubleshooting ideas to solve this problem.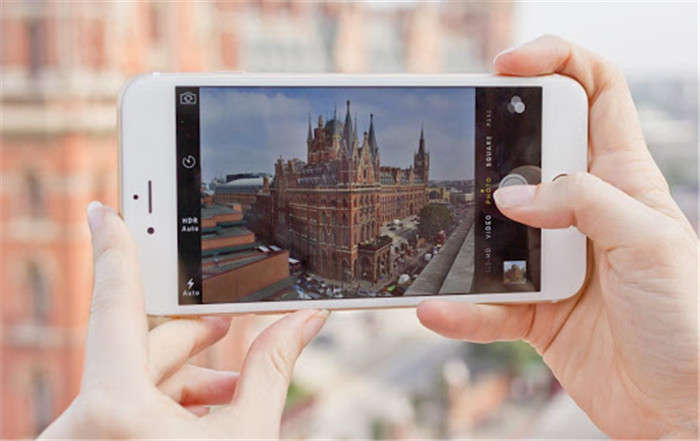 The following are troubleshooting solutions that can fix iPhone no sound on videos:
Check the iPhone volume
The first issue that is often overlooked by iPhone users with iPhone video without sound could be that the iPhone volume has been set to the minimum. So, checking iPhone volume means confirming whether this is the case. It involves unlocking your iPhone first and then clicking the Upper Volume button to adjust volume to a higher level. This should happen when the application playing the video is open.
Additionally, you should check whether the iPhone Loud/Silent side switch is set on silent or not. The button is situated on the left side. If you see an orange line, the iPhone is in silent mode and so you must switch it up to activate the ring mode. After these and still videos have no sound on iPhone, proceed to the next solution.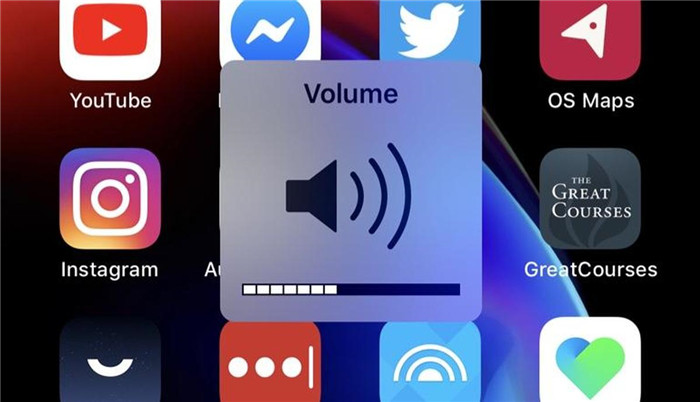 Remove the iPhone case
Some iPhone cases have some flaws whereby they cover or block the speakers. Therefore, removing the case can help you solve you question "Why do my iPhone videos have no sound?" Simply check whether the microphone has been covered by the iPhone cover or case. After removing the cover, play a video; if the sound plays you problem is solved. If the video no sound on iPhone problem persists, try the next solution.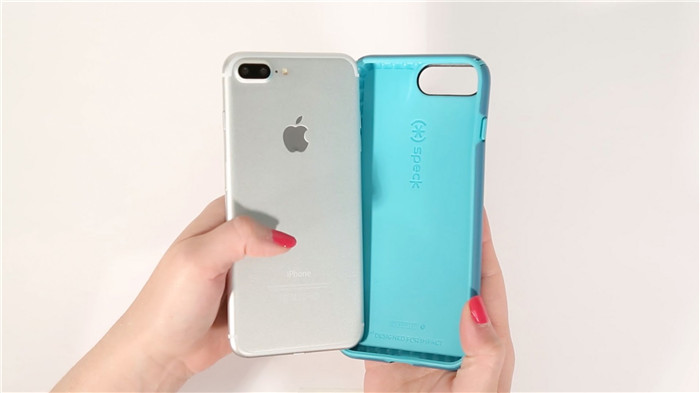 Disable Bluetooth
I have had no sound on my iPhone videos in the past because I had connected my phone to my home theatre. This could also be your case and your iPhone could be connected to a headset, stereo or other devices. By disabling Bluetooth, you will terminate any existing connections that are causing your iPhone to be silent. Confirm if you have solved the problem by playing a video with audio after the disconnection.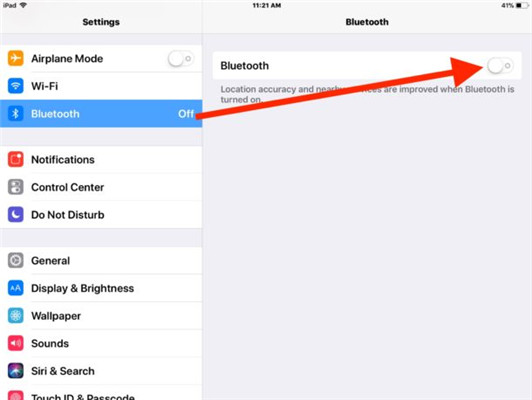 Examine mic's performance with a voice memo.
If the iPhone microphone is dysfunctional, it could also lead to iPhone video sound not working. Therefore, you should perform a simple analysis to determine the functionality status. In the Voice Memo, record a small voice recording and listen. If the memo is audible, then the problem could be the application playing the video. On the other hand, lack of audibility means that the microphone has hardware issues or the iOS functionality has problems.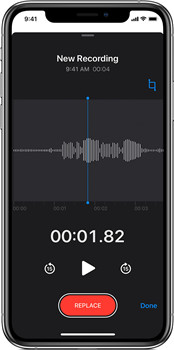 Confirm that speaker works
Another way to confirm that speakers work is through the settings. So, go to the Settings, access Sounds and then move the Ringer and Alerts slider down to the minimum and up to the maximum severally. If no sound is produced, the speaker might have a problem and requires service from the Apple Support. If you hear sound but still experience no sound on iPhone video, use the following solutions.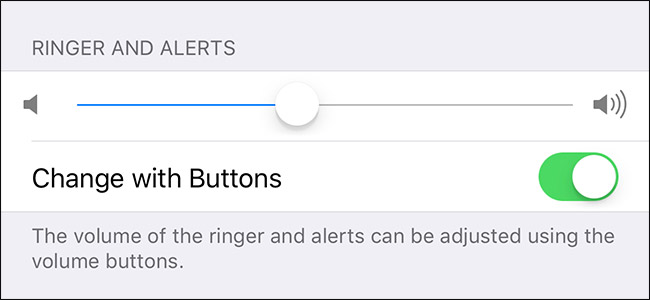 Check on the sound settings
You may have enabled theDo Not Disturbfunction and hence videos have no sound on iPhone. Make this confirmation by checking the sound settings. Go to Settings and check on the Do Not Disturb function. If it is enabled, disable it and then test for sound. If no sound is heard or if the function is disabled and still face video no sound on iPhone, the problem is bigger.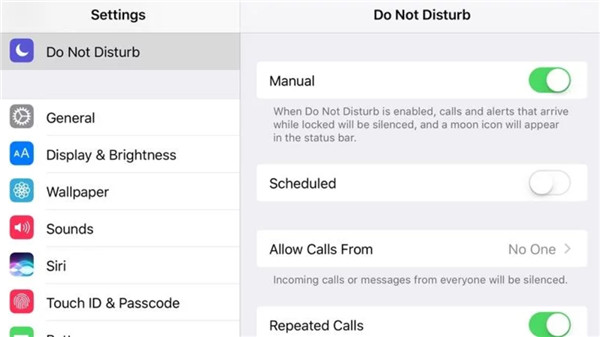 Test sound using an application
You can try looking for the issue causing iPhone video sound not working through another app. So, open an application that has sound effects or music. Adjust the volume using the Volume functions and check of sound. If the results are still negative, proceed with the next option.
Use your headphones
Having come this far, you cannot give up on solving iPhone video no sound problem. So, plug your headphones into iPhone and play the video. If sound is heard via headphones, the problem could be the speakers. So, disconnect the headphones and clean the device's headset port, since sound could be blocked by debris or dust. Use a sharp but small needles to gently clean it. Other tools that can help in cleaning include a dust blower, which gets dust out of charging port as well as speaker holes. A dry and clean toothbrush can also be useful in removing debris and dirt.
Reboot iPhone
The majority of iPhone problems, including iPhone 6 no sound on videos, can be solved by rebooting the device. This solution has worked effectively before because sometimes the operating system becomes overwhelmed and requires to restart. To reboot iPhone, place your fingers on the Wake/Sleep button, then press and hold. The slider will show up after about two seconds, so drag it to turn off iPhone. Turn on iPhone by repeating the same procedure.
Use YouTube
YouTube is a video playing app that can help with solving no sound on iPhone issue. Launch YouTube application and play a video. Turn the volume up to the maximum using the respective Volume buttons. Switch to the Camera app, record a video and try listening to the sound. If none is heard use the following solution
Reset the settings
Resetting the settings also helps with multiple iPhone problems. Therefore, it is worth discovering if it can fix iPhone video without sound. The process involves resetting the settings back to factory defaults. It is a safe method because no data or apps will be deleted. Here are the steps;
Go to the

Settings

. Select

General

and then choose

Reset

.
Tap on

Reset all settings

option on the reset screen.
You must enter the passcode when requested.
Then confirm your actions in the pop-up by selecting

Reset All Settings

.
You may also reset to factory settings with the help of iTunes, just to seek better results. Use the following steps to proceed;
Charge your iPhone fully.
Connect it to stable and reliable Wi-Fi, a step that is crucial to prevent iPhone from being stuck in recovery mode.
Using a suitable USB connection, make an iPhone to computer connection. The computer should recognize the iPhone.
On the summary tab of the computer, click on

Restore

. Provide confirmation of this action by clicking

Restore

.
As soon as restoring is complete, proceed to setting up iPhone as a new phone.
Proceed to test if sound on iPhone video is working.
Select another Camera application
iPhone users that have experienced no sound on iPhone video claimed that at times the built-in Camera app is the problem. This conclusion came about after choosing another camera app and sound resumed and worked perfectly. So, go to App Store and look for another app like MoviePro, then test video sound.
Update iOS
Software glitches are known to cause multiple issues like iPhone video without sound, which explains the importance of updating your iPhone's iOS. If your iPhone is operating under an outdated operating system, here is how to update OS.
Charge your iPhone fully or connect it to the source of power.
Connect iPhone to reliable and stable Wi-Fi network. Go to

Settings

and tap on

General

.
Select

Software Update

. Tap on

Download

and then select

Install

.
Erase iPhone content and settings
If upgrading the iPhone operating system does not help with no sound on iPhone video, maybe it needs a new start. This involves erasing all the iPhone content as well as settings to set it up as a new device. However, this process leads to loss of data. Before starting, ensure that you backup all your information. When done, erase iPhone content and settings with the following steps:
Go and tap on

Settings

and then proceed to

General

.
Select the

Reset

function
Choose

Erase All Content and Settings

.
You will be required to enter your passcode to authorize this action. Do it and then confirm your action by tapping on Er5ase iPhone.
Set up the device as if it is new.
Conclusion
All the above solutions are capable of solving the no sound on iPhone video issue. However, in case none of these works, the Apple Customer Support is always available to help so make contact. You can also visit the nearest Apple Store for assistance since it could be a technical issue.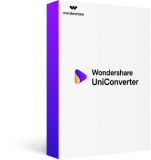 Wondershare UniConverter - Your Complete iPhone Video Toolbox
Convert videos to iPhone 11/Xs/X/8/7 Plus/7, MP4 to VOB (DVD-Video ), AVI, MKV, MOV and 1000+ other formats.
Burn iPhone videos to DVD disk to play with your DVD player at 30X fastest speed.
Optimized conversion presets for iDVD, iMovie, Final.
Edit videos with the advanced video editing functions like trimming, cropping, adding watermark, subtitles etc.
Download videos from YouTube and other 1000+ video sharing sites.
Supported OS: Windows NT4/2000/2003/XP/Vista/7/8, and Windows 10 (32 bit & 64 bit), Mac OS 10.15 (Catalina), 10.14, 10.13, 10.12, 10.11, 10.10, 10.9, 10.8, 10.7, 10.6