What's the Best YouTube Recorder App in 2021
There are times when you are looking for any video, and you are unable to find the download link for that. In this case, your case goes with the screen recorder applications. Many people surf on YouTube and find much important information, but they are unable to download those videos. By downloading a YouTube recorder on Android, you can directly record that video and save it to your gallery. Now, you don't have to look for the download links because you can record anything easily.
Part 1. Best YouTube Recorder for Android
If you are looking for the best video recorder app for YouTube, you can go with the AZ screen recorder. This application is very popular among people due to its simple interface and clean look. You can also adjust the desired resolution of the recorded video if you want. This application is perfect for Android devices and lets you record any YouTube videos easily without any problem. The application is free to install. You can buy the subscription package for more advanced settings since the cost of a subscription is very low.
You just have to follow the given steps.
Step 1 Launch and start recording
When you are done with the installation process, you can click on the AZ Screen Recorder icon. After clicking the icon, a small taskbar will appear in the middle of the screen. Open the YouTube video which you want to download. Then click on the red record button given on the taskbar. The timer of 3 seconds will be there, and your recording will start.
Step 2 Stop recording
When you want to stop recording the video, click on the Stop button. You can press Stop, or you can also pull down the notification bar to press the Pause button if you want. This will save the file directly into the gallery.
Step 3 Change resolution
This is an optional step. If you want to make any changes to the resolution, you can do it with the help of this app. View the recorded video through this application and go to the setting option to change the resolution size. You can select among various options available.
Part 2. Another 7 YouTube Recorder Apps in 2021
There are many other YouTube recorders on Android that can help you to record videos from YouTube easily. This also saves your mobile data as you don't have to use extra data to download the desired videos. Some also come with advanced editing features, which can help you to make your recorded videos more entertaining.
This application is really popular among gamers because it can give you a quality record of 1080p. If you are a gamer and you want to upload the gameplay on the social platform, you can go with this application. You can easily record YouTube videos and also record live chats. This application is free, and the user-friendly interface makes it popular.
Key features
● It supports Full HD clear screen record.
● It has functions about trimming, cutting, adding images to enhance the videos.
● It records without any watermark.
This is a great video recording app for YouTube, as you can easily record your YouTube videos without any lags. This application can also be used on Windows and Mac. Using this screen recorder does not give you any watermark logo in the videos. You can also do face cam recording using your camera and record your video on the screen together. The video conversion is also supported in this application.
Key features
● It has advanced real-time editing features.
● It can use cameras or webcam with the screen recording.
● It can take screenshots along with the videos.
It is an amazing screen recorder app for YouTube, which will record your video in full HD, giving you quality results. This application has a floating taskbar, which helps you to manage your record, pause, and stops timing perfectly. You can resume the video after pausing it, which many screen recorders lack. This application supports landscape and portrait mode recording.
Key features
● It can support the brush tool to draw or make symbols while recording.
● It can merge multiple videos into one.
● Shaking the phone can stop the recording and also hides the floating window.
This screen recorder is very helpful in recording YouTube videos without any hassle because of its simple interface. This recorder is absolutely free and can record up to 1 hour continuously. This application automatically shows the duration of your recorded videos while you are saving the videos in the gallery. You can also rename the file, which is very beneficial for the users.
Key features
● It can support audio records via the mic.
● You can customize the counter time feature.
● I can rename files while saving.
It is another great application for recording any YouTube videos without rooting your phone. This application has a floating taskbar, which makes your recording much easier. You can record HD quality videos with this application and also use many video editing features. You can also add text and banners in your videos with this application to customize it fully.
Key features
● It has a pause -play feature.
● The camera can also be used while recording.
● It can use banner and texts in videos.
With this application, you can easily record your screen along with the audio. This is a great application if you are looking for an easy screen recorder app. This app does not show ads to the users, which makes your task easy and hassle-free. You can pause and continue the recording seamlessly with this application. It has floating controls along with a wide selection of resolution.
Key features
● It has no ads in the interface.
● It can customize the storage folder.
● It works without any rooting.
This is a top-rated application nowadays to record all your gameplays and YouTube videos easily. With this application, you can record high-quality videos from any social media platform. This shows no watermark on your recorded videos and also supports floating windows. You can easily switch the storage location between the SD card and phone internal storage.
Key features
● It supports screen recording with face cam.
● There is no limitation on recording time.
● It supports Full HD recording with no watermark.
Conclusion
There are many screen recorder applications available, including various features. You can use the one which is suitable for you and record any YouTube videos without any problem. With the help of these recording applications, you don't have to search for the download links of the particular videos.
Wondershare UniConverter - Best YouTube Recorder Software for Mac/Windows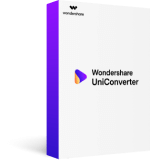 It can record videos in 1080p 60FPS.
It can support editing videos in qualities up to 4K.
It supports more than 1000 file formats for conversion.
Burn video to playable DVD with attractive free DVD template.
The user interface is professionally built and is free from clutter.
Security Verified.
7,851,625
people have downloaded it.