All Ways to Record A Video
If you don't know how to record a video on PC, there is nothing to worry about as there are tons of tools to help you. While most of the devices nowadays come with inbuilt recorders, third-party tools can be used to get some extra features that are tough to get otherwise.
If you compare the two types of video recorders that you get i.e., third-party and in-built tools, both have their advantages. While the in-built one will be lighter than third- party tools and will have stable quality, but the third-party tools will have better features and will be a lot better in overall performance. As a casual user, it is better to stay put with the in-built tool, but it will be better for professionals to get third-party tools.
Part 1. How to Record a Video on Your Computer
If you are unaware of how to record video on computer, make sure that you try out this powerful tool known as Wondershare UniConverter (originally Wondershare Video Converter Ultimate). It is a simple tool that is extremely versatile and can be used to create screen recordings, edit videos, and images, convert files to different formats and a lot more. The quality of the screen recording done using this tool is top-notch, and you can set every aspect related to the recording as what you want. The best thing about using this tool is that you can instantly convert and edit the recorded videos from the same tool. Due to all these benefits that this tool offers, it is used by experienced as well as beginners alike.
Wondershare UniConverter - Screen Recorder for Mac and Windows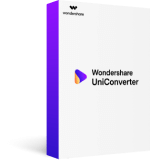 This is a versatile tool that can be used to record screen, edit videos, convert videos, and even download videos.
There is support for videos up to 4K quality for conversion and editing on this tool.
It supports more than 1200 different formats for the various types of files that can be used with.
30X faster conversion speed than other common converters.
Edit videos with trimming, cropping, merging, adding subtitles, and more.
Burn video to playable DVD with attractive free DVD template.
The screen recording done with this tool can go up to HD quality 1080p along with frame rates locked at 60 frames per second.
The user interface is clutter-free and easy to use, which enhances the user experience of this free tool.
Supported OS: Windows 10/8/7/XP/Vista, Mac OS 10.15 (Catalina), 10.14, 10.13, 10.12, 10.11, 10.10, 10.9, 10.8, 10.7, 10.6.
Security Verified.
7,851,625
people have downloaded it.
The following are the steps that will help you to understand how to record a video on your computer using Wondershare UniConverter.
Step 1

Launch the tool on your computer

Download, install and launch Wondershare UniConverter on your computer. You will be able to see a toolbox shaped icon on the top right corner of your screen, click on that button, and select the Screen Recorder option.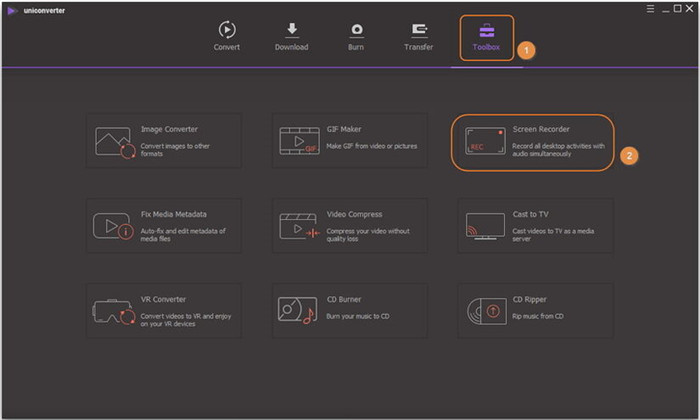 Step 2

Set all the settings as your requirements

After clicking on the screen recorder option, you will get the UI as given below. You can use the various options to tweak settings of the video.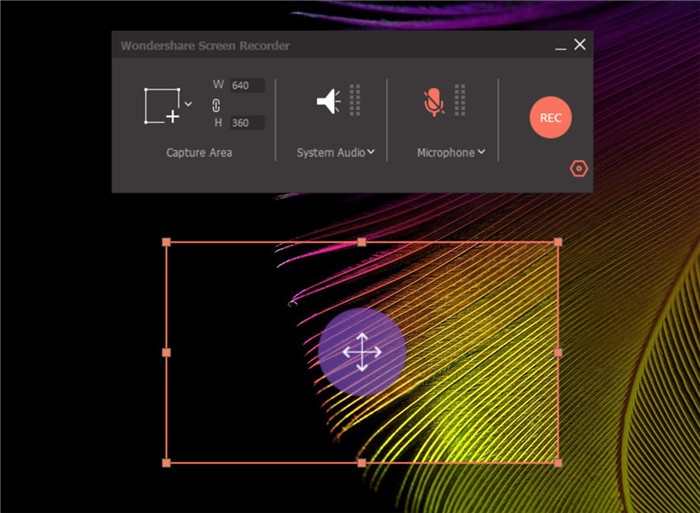 You can set the area that you wish to record by dragging and setting the box as per your requirements. You can enter the height and the width manually as well.
Depending on what you want, this tool allows you to either record a region or the entire screen.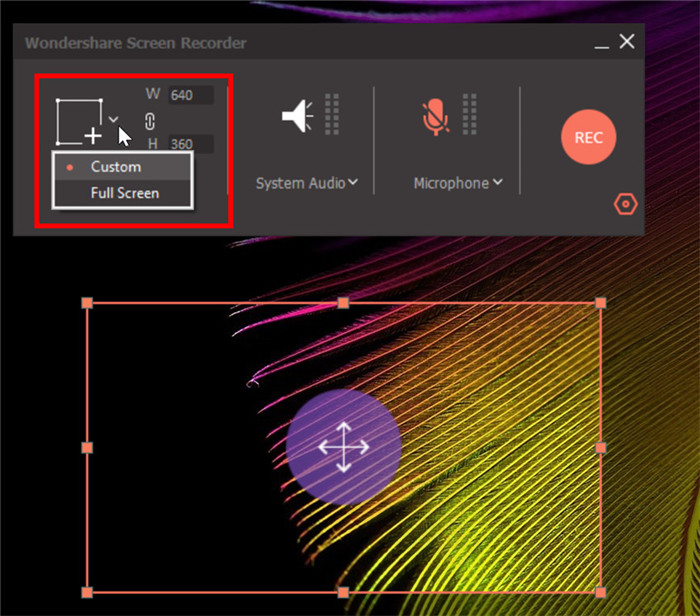 Click on the drop-down menu to get access to deeper aspects like quality frame rate etc. that you can also tweak as your requirements.
Step 3

Start the recording

Now, click on the red circular shaped button on the screen to start recording your screen.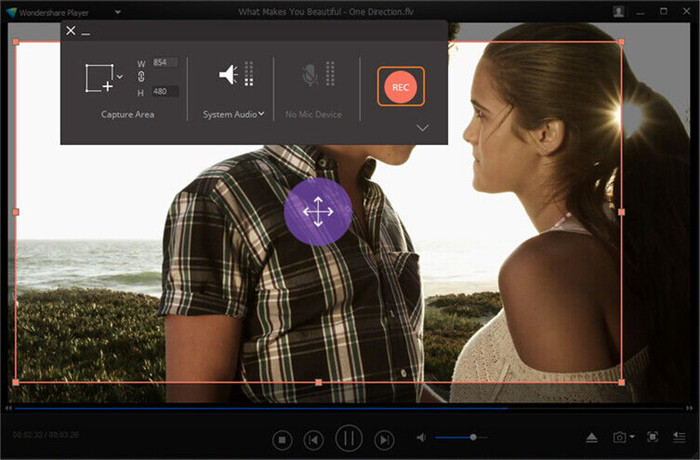 After pressing the record now button, you will get 5 seconds waiting time.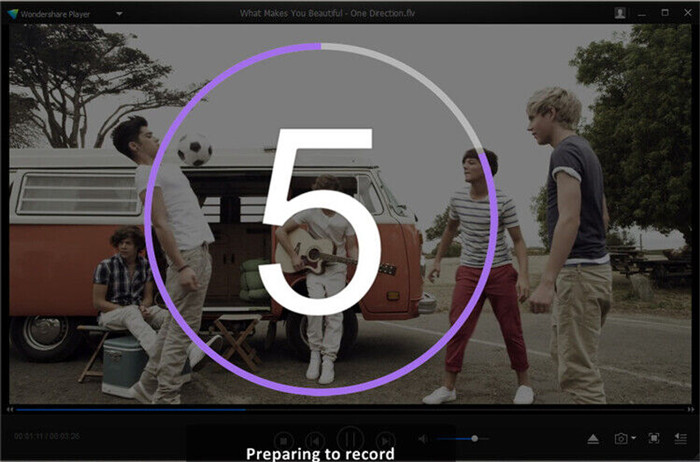 Step 4

Stop recording

When you have got the required duration of the video recorded, scroll to the recorder's floating widget and click on the red button again. Your recording will be paused. If you wish to stop recording completely, press the Esc button or click on the square-shaped button on the widget.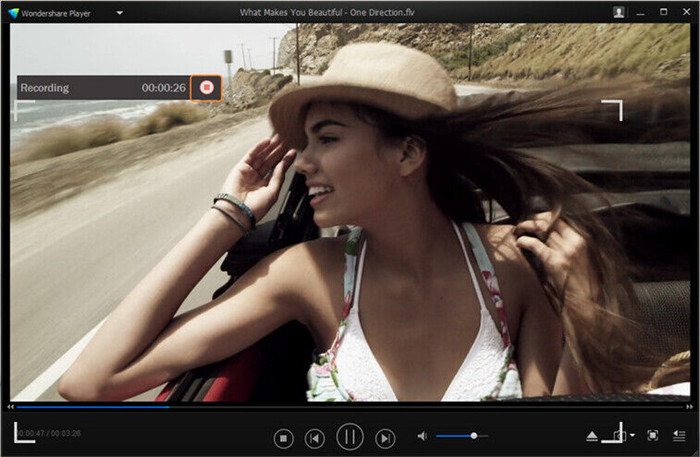 Part 2. How to Record Video on Mac
Mac comes with a very capable in-built video recorder that can record your screen in high quality. Hence there is no need to get extra tools if you don't have additional requirements with the tool. If you are unaware of this and want to know how to record videos on a laptop, it is pretty easy to be exact.
The following are the steps that you may find helpful to record videos on Mac OS Mojave.
Step 1 Press CTRL+5 on your keyboard, and a toggle will appear with the different buttons for recording and settings. You will be allowed to either record the complete screen or multiple portions of the screen as a separate screen. Please choose your preference and set it.
Step 2 Now, click on the record button on the widget, and your video will start recording. You can pause and resume the recording if you want.
Step 3 Once you have recorded the required portion, click on the stop recording button on the floating widget, and your recording will be saved in the local storage.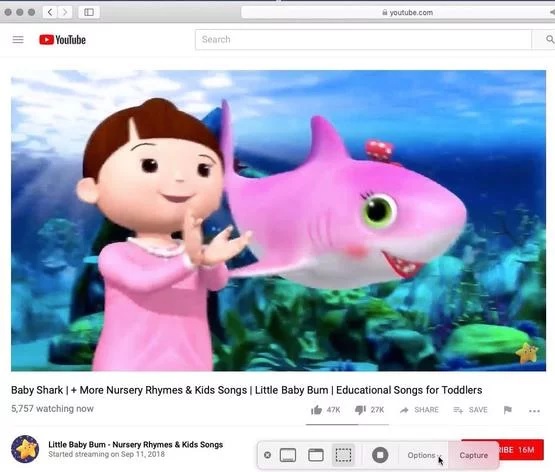 Part 3. How to Record Video on Your iPhone
Just like Mac devices, iOS devices also comes preloaded with an in-built video recorder that you can use to record high-quality video of your onscreen processes. Also, it is extremely easy to trigger. It is convenient to use and is one of the few mobile video recording tools that can record in-game sound with ease. If you don't know how to record a video on your iPhone using this recorder, follow the steps given below to do it easily.
Step 1 Open the screen that you wish to record.
Step 2 Pull up the control center of your iPhone from the bottom and look for the screen recorder icon. Click on it, and your video will start to get recorded.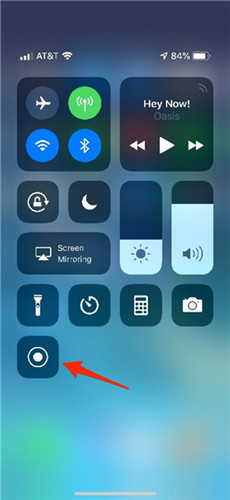 Step 3 Once you have recorded what you wanted, click on the red button in the floating recording widget, and your recording will be stopped and saved.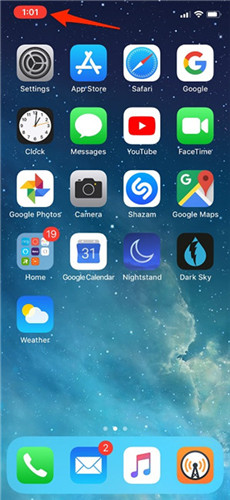 Part 4. How to Record Video on Your Android
Not all Android-based devices come with in-built screen recorders, but there are plenty of different screen recorders available on the Internet that can get the job done. If your mobile has the recording tool, it is better to make sure that you use that only as the quality will be better, and it will be able to record sounds as third-party applications are not allowed that permission in Android.
The following are the steps to record screen using the inbuilt recorder in mobile devices.
Step 1 Drop down the notification panel, and from the accessibility icons, click on the screen recorder option.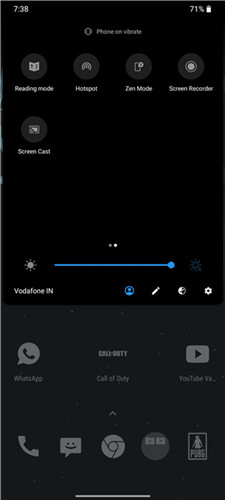 Step 2 A small widget will appear on your screen. In order to start recording, click on the red button present on that widget.
Step 3 When your requirements are met, click on the square-shaped icon, and your files will be saved in the gallery.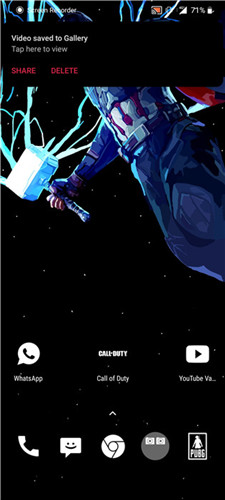 Conclusion
Nowadays, the market is filled with third-party video recording tools for computers. If you have such requirements frequently, it will be better to go for a third-party tool as they will provide better features. Tools like Wondershare UniConverter can prove to be a very vital free to use screen recording tool that can help you record the videos with ease. Make sure you read the guides presented above to know how recording can be done