What's A High-quality Video Recorder?
There are several video recorders present nowadays, but not all are fast and give high-quality output. A user has various reasons to have a high-quality video recorder in his or her PC. It can be used for recording screen or game or for any other type of recording from the Internet. It gives output in high-resolution video with any loss of pixels. Such high-quality recorders are free and easy to use. If you want some additional features, then you can prefer having a premium version high-quality video recorder.
If you are professional, then a paid high-quality video recorder is recommended to you. As it gives high-resolution videos, you see the details clearly. The problem with low-resolution videos is that small thing get blurred while in high resolution, you can see every detail quite easily that can help you a lot. The in-built recorders are recommended nearly as useless. When it comes to high-resolution recording, their recording is never smooth. You can get breakage at different time durations of the video.
Part 1. What's A High-quality Video Recorder?
A high-quality video recorder records and converts the videos in high resolution. Whether you want to record the computer screen or gameplay or you want to convert some video in high resolution, you can do it with a high-quality video recorder. Such video recorders also have different editing options from which you can easily make the perfect video to post it on social media. The following are some common and essential aspects of a high-quality video recorder, such as a Panasonic HD video recorder.
Video capture
Rating: 4.5/5
The resolution and the frame rates at which the recorders are capable of recording the videos are essential. A high-quality video recorder should have at least 1080p 60 FPS video recording capabilities. It should be able to record in various commonly used formats like AVI, MP4, etc. You should also bet the option to adjust things like bit rate, frame rates, resolution, format, and orientation as your preference so that you can get the quality you want in the recorder.
Importance
● It is essential for a better ending result.
● Having better quality will allow you to edit better and retain better quality in your final videos.
● If you have more formats, it will be easier for you to publish your videos in various formats.
Audio recording
Ratings: 4.5/5
A good recorder should have functional audio recording capabilities. Also, it should be able to record sounds from both internal and external sources simultaneously as well as exclusively. The audio should also be clear and should not have any de-synchronization with the video that is being recorded. The software should also allow you to tweak the settings as your requirements for a better result. A few high-end software also have features to record the sound separately as well.
Importance
● This will add quality to your videos.
● You will be able to include the sound of the videos you are recording and can also record gameplays with the sound effects.
● Allowing audio from both internal and external sound sources is important so that you can capture the sound of the recording and can also record your voiceover simultaneously.
Editing features
Ratings: 4/5
Video editing capability is a very important part of an excellent video editing tool. High-end screen recorders should have at least basic editing features like cropping, rotating, flipping, trimming, etc. Editing features are found in almost all the top-end video recording tools on the Internet. It should also allow you to create and put a custom watermark for all the recorded videos.
Importance
● Editing features will make your work a lot easier, and you won't have to use separate apps.
● They will help you to instantly perform basic edits so that you can create short clips from the whole video instantly.
● The watermark feature will help you to put a tag on your content so that no one else can copy it.
Screen size or area
Rating: 4/5
Most of the videos only allow the users to record the complete screen, and if they want to record a specific region, the system doesn't allow it. A good recorder should have options to customize the recording and only record a certain area of the screen or full screen as per your liking. It should allow you to enter the sizes manually with the keyboard as well.
Importance
● If you get to enter the size of the recording area by yourself, it will be easier for you to simply enter the size of the window you wish to record.
● It allows users to protect their privacy as they can concentrate the screen recording to a certain region and hide everything else in the background.
● You will be able to focus on certain aspects while recording as your requirements.
Ease of usage
Rating: 5/5
A good screen recorder should be easy to use and should have a clean user interface. Even if your recorder has thousands of features, if it is not easy to use, you won't enjoy working on it. The tool should be made in a way that users can easily navigate through the various features and options that it provides. It should have a floating widget to control the recording features.
Importance
● If the tool is not easy to use, most of the new users will never be able to take the full benefits out of the tools.
● Having a clean user interface will not only make your tool look great but will save a lot of time and effort.
● If the tool is easy to use, you will be able to experiment with your work to get a better result in the final renders.
Drawing while recording
Rating: 3/5
While this feature/aspect is absent in a lot of screen recorders, it is important for high-end screen recording tools. Advanced screen recording software should give you the ability to draw on the screen, which can be used to draw the attention of people. It should have different colors in the palette and also should have eraser tools so that you can erase the markings when its work is done. It should also have highlighter and shape makers.
Importance
● Having basic drawing features can help you to create better content and save a lot of time.
● It should have different colors so that you can choose the right color by considering its effect on the background.
● Highlighter and shapes maker features can be used to highlight a certain area on the screen, e.g., some important texts.
Extra features
Rating: 3/5
Having a few additional features in your recorder can be very helpful. A lot of different screen recording tools have various features for the users that are meant to make the work of the user easier. Features like magnification, hotkeys, converting files directly, direct sharing, etc. can be beneficial in saving your time and efforts. Nowadays, most of the top screen recording software present on the Internet has some unique features present in them. Special and rare features like recording webcam video simultaneously are also great.
Importance
● Having these features in the software can significantly enhance the overall usability of the software.
● These features can make your work easier and more efficient.
● The overall quality of your content can be increased with such features.
Part 2. A Good Example of High-quality Video Recorder
If you want an excellent example of a high-quality video recorder, then there is no other better than the Wondershare UniConverter (originally Wondershare Video Converter Ultimate). It has both a free and premium version. It offers features like no other. It is widely used by video editors from all over the world. You can say it is superior to all its contemporary software. It is not only faster and easier than any other such software available for such purposes, but it also can record screen and gameplay in high resolution with real-time commentary recording.
Wondershare UniConverter - High-quality Video Recorder for Mac/Win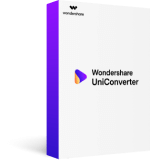 It supports more than 1000+ formats of audios, videos, and images. You can convert any format to any other format using this video recorder in high resolution.
It lets you burn the recorded or converted video on the DVD or blu-ray. You don't have to install any other software to burn the disc with this video recorder on your computer.
It offers a toolbox with some editing options like trim, rotate, crop, watermark, add subtitles, and fill effects, and more.
You can quickly merge several videos into a single video with this high-quality video recorder.
It offers a greater rate of conversion than any other video recorder present on the Internet.
Supported OS: Windows 10/8/7/XP/Vista, macOS 11 Big Sur, 10.15 (Catalina), 10.14, 10.13, 10.12, 10.11, 10.10, 10.9, 10.8, 10.7, 10.6.
Security Verified.
7,851,625
people have downloaded it.
How to use Wondershare UniConverter to record videos with detailed steps?
Step 1

Download and launch

After the installation, launch the software by clicking on its icon on the desktop. Then select the Screen Recorder option.
Step 2

Set preferences

After clicking on the screen recorder, a window will be opened from where you can select your preferences for the output video such as capture area, audio setting. There is also an option available for mic if you want to do some commentary.

The capture area refers to the area of the screen you want to record. There is a cross icon in the middle that can be dragged to move the whole. You can adjust the frame by click and dragging any of the points of the frame. Or you can enter the width and height of the frame. There is also a full-screen recording mode is available if you want to record the whole screen.
There is also a dropdown button given in the recording setting dialogue box on which you can click to get more options.
Step 3

Start to record

After the adjustment of the setting, you can click on the REC button on the right side to record the screen. You will be given 3 seconds to get prepared.
Step 4

Stop Recording

You can stop recording whenever you feel like. For it, you just need to press the Esc on the keyboard or click on the right Stop button of the recording taskbar to end the recording.
Conclusion
Though there are several screen recorders present on the Internet and in-built video recorders present in the system, a smooth, high-quality video recording always use a top-rated video recorder such as Wondershare UniConverter. It gives high-resolution video and high-quality audio recording. This software can be used to record any screen with ease.