All Ways to Record Hulu
Hulu is an online video streaming platform that contains an extensive collection of TV shows and movies. It is a subscription-based service that is quite popular. It holds the right to air some of the most iconic sitcoms and web series. If you want to record Hulu, there are a lot of screen recording tools available on the Internet that can be used for it. Most of the devices nowadays have built-in screen recording tools that are quite capable on their own. Although inbuilt tools are enough for almost all the different recording requirements, third-party tools can prove out to be a lot better. This is because they have a lot of other features and options that can allow you better control over the quality of the recordings.
Part 1. Best Option to Record Hulu
If you don't know how to record Hulu on your computer and are looking for tools that can be helpful for this, you can download Wondershare UniConverter (originally Wondershare Video Converter Ultimate) and try it once. The tool will help you to record the screen in high quality with the system sound as well as the sound from the microphone. The user interface of this tool is quite simple and is very easy to understand. It makes it easier for users to navigate among the various features. Apart from the recording screen, this tool can do a variety of different tasks with ease like video editing, conversion of files, compression of files, etc.
Wondershare UniConverter - Best TV Recorder for Mac/Windows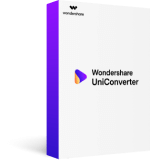 The video and audio recording capabilities are pretty high-end and can be used to create professional-level podcasts.
It can record audios, videos, burn CDs, perform file conversions.
You can record high-quality audio with sound input from external sources without any issue or distortion in the recording.
You can use it to edit audio, videos and images, etc. Also, it supports 4K video editing as well.
This tool supports over 1000 different file formats for images, audios, and videos, etc.
It allows us to download or record videos from 10,000 video sharing sites.
Security Verified.
7,851,625
people have downloaded it.
The following are the steps to help you understand how to record Hulu on your computer using Wondershare UniConverter.
Step 1

Open Hulu on computer

First of all, open the official website of Hulu and log in to your account on your computer.
Step 2

Launch Wondershare UniConverter on your computer

Download and install Wondershare UniConverter on your Mac and launch it. Now, click on the Screen Recorder tab on the home screen and select the Screen Recorder option present on the bottom left corner of the screen.
Step 3

Set all the settings as your needs

You will get to essential settings for the recording on your screen now. Make sure that you set audio sources to system sounds.

Set the area that you wish to record by dragging the dotted outline and setting is as per the area that you want to record. You also get the option to record the entire screen.
The drop-down menu will allow you access to various video settings that can be used to enhance the overall quality of the recorded videos.
Step 4

Begin recording

Now, click on the REC button.
After pressing the REC button, you will see a 5-second timer, and you can use this time to set up the TV show you want to record.
Step 5

Stop recording

After getting the desired clip from Hulu, go to the floating recording control panel and stop recording. You can also press the Esc button on your computer to stop recording.
Part 2. How to Record Hulu on Mac
Hulu is a popular video streaming platform that is used all around the world. It is available to be used on iPhones, Android, Mac and Windows, etc. If you are a Mac user and wish to record the TV shows or movies, you can use Quicktime player to record the movies with ease. This tool is pre-installed in Mac computers and laptops. You can easily use it as it can record high-quality videos with ease and can record system sounds as well as sound from external sources. If you don't have Quicktime in your Mac, you can easily install it from the app store of apple.
The following are the steps to help you understand how to record Hulu on Mac.
Step 1. Open your Mac and launch the QuickTime player.
Step 2. Now, go to the File option and click on New Screen Recording or press control + option + command + N on your keyboard.
Step 3 Now, you will be able to see the screen recording along with lots of options to tweak the setting. Click on the red button to start recording.
Step 4 When you are done recording the audio, stop the recording, and it will be saved in the local storage of your Mac.
Part 3. How to Record Hulu with Hulu DVR
Cloud DVRs are one of the best ways to record shows from Hulu so that they can be watched later. Cloud DVR doesn't actually record or download any file on your computer, but it will just save the recording on its cloud servers. This is free-to-use software for mobile and computer devices. All you have to do is to add the movies and TV shows to the My Stuff section of the application, and the files will be automatically recorded and saved on the servers so that you can watch it later.
The following is a step-by-step guide to record Hulu.
Step 1 Open the Hulu for live TV app on iPads, mobiles, or simply open the Apple TV app.
Step 2 Select the TV show that is on live airing.
Step 3 Now, go to the description section of the TV show or the movie.
Step 4 Click on the My stuff or My Episodes option, and the show will automatically be recorded on the phone.
Conclusion
Hulu is a video streaming application that is extremely popular all around the world due to having a wide collection of some of the best TV shows and movies from all around the world. It also lives streams a lot of TV shows at the same time as they are aired on television, which makes it a great application for people who are always on the go. If you wish to record these shows on your computer, it can easily be done by using a third-party screen recorder like Wondershare UniConverter. This is a free-to-use and versatile tool that can record screen, convert files, edit videos, and a lot of other stuff.