How to Record Somone's Instagram Live with Helpful Ways
Instagram is one of the most popular social media platforms on the Internet nowadays. You can hold live sessions, upload photos, and even chat with your friends. People often look for things like how to record someone else's Instagram live on the Internet because many live videos are informative and have a lot of cool stuff. If you are one such person and wish to record someone's Instagram live sessions, there are a wide variety of ways that can help do so. Most of the devices on which people use Instagram have inbuilt recorders, but with third-party tools, you can get better results.
Part 1. How to Record Someone's Instagram Live on Computer
Did you know you can use Instagram directly on your computer browser? Well, now you know! Even better, you can use Wondershare UniConverter to record Instagram live videos on your computer. With this software, you can grab any computer screen activity by selecting a specific capture area or the entire screen. As expected, you can add voice narrations, Picture in Picture effects (PIP), and annotations like shapes, lines, arrows, and texts. Most importantly, users can convert and edit their recorded Instagram videos professionally.
Wondershare UniConverter – Best Computer Screen Recorder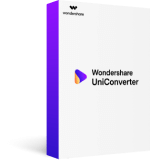 It can capture Instagram live videos in full-screen or custom mode.
Users can beautify the videos with shapes, drawings, lines, texts, and arrows.
It allows you to record videos with webcam and voice narrations.
Edit and convert the recorded Instagram live videos with lossless quality.
Download videos from Instagram, Facebook, Likee, Vimeo, YouTube, etc.
Best Instagram live recorder for Mac OS X 10.9+ & Win 10/8/7.
Security Verified.
5,481,347
people have downloaded it.
Steps to record an Instagram Live video using Wondershare UniConverter on Mac/Win:
Step 1

Open the Screen Recorder function.

Launch Wondershare UniConverter on your Mac or Windows computer, then hit the Screen Recorder button. After that, press the Camcorder icon, and the screen capture tool will launch automatically.
Step 2

Set a capture area.

Now open the Instagram live video, then press the recording mode drop-down list. Here, you can choose to record the video in either Full Screen or Custom mode. Choose Custom if you want to enter specific frame dimensions, then tap Lock Aspect Ratio. A more straightforward way is to drag the recording cropper inwards or outwards to set a capture area.
Step 3

Configure the video recording preferences.

Open the System Audio menu, then choose a device for recording the Instagram Live video sounds. You can also select a microphone for adding voice narrations and a webcam for recording a Picture in Picture effect.
Now navigate to the Advanced Settings icon and click it. Here, you can customize the keyboard shortcuts, folder path, and set the recording timer. And of course, you can select the output frame rate, quality, and format.
Step 4

Start recording the video.

Preview the capture area, then tap REC to start recording the video. Now launch the screen recording taskbar, then click the Annotation icon to add highlights using shapes, texts, arrows, etc. If you've recorded enough content, click Stop. That's it!
Part 2. How to Record Someone's Instagram Live on iPhone
iPhones are powered by the iOS operating system, which is extremely efficient and capable. They have a pre-installed screen recording software that can record your screen processes in high quality. Also, it allows users to record the system sounds due to which you will get crystal clear sound as well. If you are an iPhone user and wish to record your favorite influencer's live session, it can quickly be done through the inbuilt recording tool. The tool can easily be accessed through the control panel of your iPhones. The following is a step-by-step guide to record live sessions of Instagram on your phones.
Step 1 Open Instagram and go to the live session of the user that you wish to record.
Step 2 Pull up your iPhone's control center from the bottom and look for the Screen Recorder icon. Click on it, and your video will start to get recorded.
Step 3 After recording the complete live session, click on the red button in the floating recording control option, and your recording will be stopped.
Part 3. How to Record Someone's Instagram Live on Android
Android is one popular operating system for mobile devices in the market. Due to this, most of the Instagram users are using the application on their Android devices. People often wish to record live sessions of their friends and their favorite social media influencer and have no idea about how to record Instagram live. Like iOS, most Android phones also come with an inbuilt screen recording tool, which is quite great. You can also go for third-party tools available on the Play Store.
The following steps will help you to understand how to record Instagram live on Android.
Step 1 Drag the notification panel down and search for the screen recording option from the various alternative and click on it. If it is not there, search for it in the application list or the tool folder.
Step 2 A floating control panel will appear on the screen that will allow you to control the recording. Open the Instagram live video, start recording, and click on that widget's red button.
Step 3 After recording the live session properly, stop the recording by click on the square-shaped button of the floating control bar present on the screen.
Part 4. Tips and Tricks about Recording Someone's Instagram Live
If you want to record someone else's live sessions, there are a few things that you should remember to get the best quality out of the final results. If you know the various aspects of screen recording like the resolution and the frame rates, it becomes a bit easier to set everything up correctly. There are several tips and tricks available on the Internet, and the following are a few of them.
1. One of the first and most important things is respecting the person's privacy, whose live sessions you are recording. It is better to take permission from them if you intend to use the clip to make some content.
2. Make sure that you set the audio source to system sounds before starting the recording, and if that doesn't happen, the sound in your videos will not be clear at all and will be disgusting. If your recorder doesn't allow you to do so, make sure that you keep the background noises minimum.
3. Try to get a useful third-party tool for recording because they provide more settings, features, and options that can significantly enhance the recording's overall quality. Also, advanced recording tools like Wondershare UniConverter have many other features like video editing to make your work a lot easier.
4. Keep the resolution as high as possible to get better quality. Also, make sure that you properly set the bit rate and frame rates depending on your demands. Understand your device's processing capability and set the settings accordingly to avoid putting pressure on your device's processor.
5. If you are recording with a computer, make sure that your mouse's cursor is kept aside from the main recording area as it can cause distraction and can be annoying at times. Also, most of the Android screen recorders show the touch areas while recording, make sure that that is turned off to get the best possible outcome.
Conclusion
A lot of people hold educational, and motivational live streams on their Instagram accounts for their audiences. A lot of people join such streams regularly. If you wish to record these streams to watch them later, there are many ways to do so. Android and iOS devices have an inbuilt screen recorder as well as third-party tools. If you are looking to record those streams on your laptop or computer, make sure that you try out Wondershare UniConverter, which is a free-to-use toolkit that can record screen, convert files, burn CDs, and a lot more