How Do I Record a Conversation? Solved.
Have you ever hosted an online conference meeting before? It is a convenient way of having important discussions at a distance, and it provides the opportunity for a lot of flexibility in your work, including the ability to record your conversations. Yes, it is indeed possible, and we are going to show you all the different ways to go about it, whether it be on your Windows, Mac, Android, or iOS device.
Part 1. Best Way to Record a Conversation on PC
To start things simple, let's cover the best way to record a conversation on PC first. We will be using Wondershare UniConverter (originally Wondershare Video Converter Ultimate) for this to record a Skype video or audio chat. There is an in-built recorder for the Mac version of Skype, which we will be showing off in the next part, but it is not available for Windows Skype. So, if you are a Windows user, you are going to have to get creative. Fortunately, the UniConverter is there to help you get the job done with the following features:>
Wondershare UniConverter -The Best Recorder for Conversation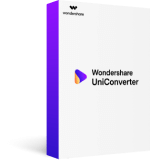 Full HD recording of video and audio conversations held on a PC.
There are multiple modes of capturing video plus simultaneous audio and microphone recording.
There is a basic one-click recording for quickly recording conversations on your PC.
Audio files can be stored locally on your desktop or directly shared through select platforms.
It has a user-friendly UI designed for optimum efficiency and intuitiveness.
Security Verified.
7,851,625
people have downloaded it.
Step 1

Install the Software.

As a desktop app, you will need to install the Wondershare UniConverter to begin. It is a fairly intuitive process, and rather quickly too. So, feel free to do the same so that you can follow along actively with the rest of this tutorial.
Step 2

Click Screen Recorder.

We will skip through most of these today and clicking the Screen Recorder option to continue.
Step 3

Prepare Conversation Recording.

At this point, you should have Skype, or whatever other applications you want to hold your conversation on, prepared for recording. The UniConverter Screen Recorder will appear as a rectangular floating window with several basic options. The Capture Area settings, which we have set to Custom so that we can specify the part of the screen where we want it to record.
Step 4

Adjust System Audio.

To make sure that Wondershare is recording the right audio conversation, make sure that you have your system's speakers selected in the System Audio settings like as is shown below.
Step 6

Enable Microphone Recording.

To capture your end of the conversation clearly, you should also make sure that the microphone is fully operational. You can test this out by speaking aloud, and the bars beside the microphone icon will rise and fall to show you the volume at which your microphone will be recorded based on your speaking level.
Step 7

Start Recording.

Once all the settings have been adjusted accordingly, you can start recording. It is pretty easy, just hit the REC button, and the UniConverter will begin to countdown. Once the timer ends, it will instantly begin to record your screen, audio, and microphone all at once. So, make sure that you are ready.
Part 2. How to Record a Conversation on Mac
Here is our next method of recording a conversation on Mac this time. It is assumed that you are going to be holding the conversation on Skype, and we will be focusing on the software's built-in conversation recording function, which is available only in the Mac and iOS versions of Skype.
Of course, this won't be able to help you if you do decide to hold your conversation outside of Skype, but if that's the case since the Wondershare UniConverter is available on both Windows and Mac, we would recommend using it again for this purpose.
Use the Built-in Recording Function
Recording a conversation with the Mac version of Skype is quite simple. You will need to have a conversation going before doing this, but once started, it's as simple as selecting the options menu in the bottom right-hand corner of the UI and then selecting the Start Recording option.
That's it. After the conversation ends, you will be able to save the recording locally to your desktop for future review.
Part 3. How to Record a Conversation on iPhone
With this iPhone method, we strayed off online conversation apps like Skype, seeing as its pretty much the same as the method we introduced in the Mac version. But we will still teach you how to record an actual phone call with TapeACall. It's an audio recorder only, so if you decide to hold a FaceTime conversation, it won't record video as the UniConverter does. However, it's still a pretty good way of recording and storing your conversations with permission from the other party, of course.
Step 1. Install the iOS App
TapeACall is a third-party app that is available for download in the Apple App Store. Get it there if you are interested in using it for yourself.
Step 2. Provide Account Details
Unfortunately, it won't start working immediately. You will need to set it up first. So, once the app has been installed, launch it and provide all the necessary account details asked for, like your Phone Number.
Step 3. Record a Call
Once you are done setting things up, you can now begin recording your calls. TapeACall will appear as a red floating icon highlighted in the image below over your phone calls. Simply click it to start recording.
Step 4. Share a Recording
Once a call is complete, the recording will be stored in the TapeACall app. Open it up to access a record and click the Share icon to share a specific recording.
You can share it as a downloadable URL, or you can use one of the other sharing options to store your recording in one of the popular online Cloud storage platforms like Google Drive, Dropbox, etc.
Part 4. How to Record a Conversation on Android
There is no way of recording a conversation on Android directly from the Phone app, either. Instead, you will have to use a third-party tool like Google Voice to record incoming calls. Fortunately, this seems simple enough, as we'll be showing you in the tutorial below. Google Voice will also automatically save recorded calls on your cloud to be exported or listened to by you after the fact.
Step 1. Adjust Google Voice Settings
Once you have the Google Voice app installed, launch the app and open up the menu so that you can access the Settings menu.
Step 2. Turn on Incoming Call Recording
In the Google Voice Settings page, locate and enable the Incoming Call Options. It is what will automatically record calls of any linked device.
Conclusion
There is plenty of different opportunities available out there for establishing secure communications with someone else. And as the world metaphorically grows smaller, methods of recording those communications become more prolific. Now that you know that you can use tools like the Wondershare UniConverter try it out today and save yourself the hassle of having to strain yourself to remember fleeting conversations held over the phone or on the Internet.