What's the Best Online Voice Recorder in 2023?
If you have a good voice and love to sing, you should record it and share it with your friends. If you don't have a native voice recording tool on your computer, you can easily record your voice online with the help of online tools. There are a lot of free online voice recorders that can serve your purpose with ease. Online recorders nowadays are extremely capable and can record audios in high quality so that you can record a song or one of your new compositions instantly.
Part 1. Best Offline Voice Recorder in 2022
Let's start with the best offline audio recorder for Mac/Win – Wondershare UniConverter. With this tool, podcasters don't need any internet connection to record high-quality voices. It's simple to use and lets you record audio using a connected mic or the system mic. Not only that, but you can also capture system sounds from VoIP apps, music/movie players, online video streaming services, etc. Moreover, you can choose MP3, M4A, or WAV as the output voice formats.
Wondershare UniConverter – Best Offline Audio Recorder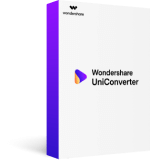 Record top-quality voices on PC using an external microphone or an external microphone.
Record system sounds from apps like Skype, Zoom, media players, video games, and more.
It can capture high-quality computer screen in full-screen or custom mode.
Customize the output format to MP3, WAV, or M4A.
Edit the recorded sounds by trimming, compressing, mixing, merging, and more.
Convert the recorded sound to MP3, MP2, AAC, AU, FLAC, etc.
Best voice recorder for Mac OS X 10.9+ & Win 10/8/7.
Security Verified.
5,481,347
people have downloaded it.
Below are steps to record sounds on Mac/Win using Wondershare UniConverter:
Step 1

Launch the Audio Recorder.

Download, install, and launch Wondershare UniConverter, then click the Screen Recorder button. Choose the Audio Recorder function.
Step 2

Customize the input/output devices.

If you want to capture all sounds from system apps like media players, video games, and so on, click the Speaker menu, then select a sound output device. Now choose a mic on the Microphone menu for adding your voice narrations. Remember, you can disable any of these options.
Step 3

Choose an output format and record.

Finally, open the Format menu, then set WAV, MP3, or M4A as the output formats. After that, hit REC to start recording sounds on Mac/Win. If satisfied, click Stop to finish the audio recording process. That's it!
Part 2. 5 Recommended Voice Recorders You Should Know
It is totally up to your preference as to what you will use, like online tools or offline tools. As the recommendations from professionals, if you are a professional in the field and want the best performance out of your tool, it is better to go for offline tools as they will offer a lot of extra features. But as a casual user or a beginner in the field, online tools are the best choice.
You can easily find a free online voice recorder on the Internet that you can use to record sounds while you are anywhere, these tools can easily be accessed irrespective of the device or the operating system that you use. This is because the recording is done using cloud servers, which are connected to your device with the Internet. Keep reading further to know about some of the best tools that you can use right now.
Apowersoft
If you are looking for a tool that can provide you high-quality audio recording for free, this is the tool that you should use. This online voice recording tool is considered to be one of the most excellent tools by experienced as well as new users. The user interface of this tool is straightforward and easy to use, which makes it suitable for users with low technical knowledge as well. This web app is available across all the different operating systems like Windows and Mac. This tool supports to record sounds coming from various inputs like microphones, system, and both the sounds together as well. This feature can be used to play karaoke music in the background and record your song.
Things you will love about this tool.
● Recording audios using this tool is very easy, along with being of high quality.
● It supports input from mic and system individually and together as well.
● The download speed of the recorded audio is consistent and high.
Things you will hate about it.
● There might be a lot of ads on the website that can ruin your experience.
Japlis Dictaphone
A lot of online recording tools have limitations on the duration that you can record. Well, if you are worried about that, you won't even need to register anywhere to be able to use this tool, visit the website and get started for free. The recording that you can get out of it is excellent and can be used to record sounds. You can use an external mic as the sound source, which makes the quality even better.
Things you will love about this tool.
● There is a minimal amount of ads on this web app, making the user experience better.
● You can set your external microphone as the sound source while recording audios with this tool.
● It allows you to record voice click with a simple click as there are not many steps involved due to a minimal and clean user interface.
Things you will hate about this tool.
● The download speed of your recordings might be a bit slow.
Vocaroo
It is one of the most powerful and features rich online audio recorder that you can get on the Internet. Just like other tools, this is also a web app that makes use of cloud servers and doesn't require any installation. As you would expect, the quality of all the audios that you record with this tool is extremely high can be used if you are a content creator that uploads their songs. There are little to advertisements which add further to the overall experience that is already strengthened by the clean and easy-to-use user interface of this web app.
Things you will love about this tool.
● You will be able to directly email your recordings to your friends or share it to them by directly uploading it.
● It allows you to export your recordings in major formats like MP3, WAV, OGG, etc.
● The user interface of this tool looks professional grade despite being free to use.
Things that you will hate about this tool
● There are constant reminders to create and link a Vocaroo account, which can be annoying for some people.
Chirbit
It is a simple tool used by a lot of professionals as well as casual users for their audio recording requirements. The output of the recorder is pretty high quality and can be edited further without any loss of quality. One of the best and unique features of this tool is that you can use the webcam of your computer to record the audio. Its web app identifies itself as a social media platform for sound. You can create an account and share the recordings directly on the website.
Things that you will love about this tool
● It is a social media platform where thousands of people share their recordings, which is interesting in itself.
● The supported audio formats include MP3, WAV, etc. and all the recordings are in high quality.
● You get to store your recording online when using this tool so that you can remotely access it from anywhere.
Things you will hate about this tool.
● You will need to create an account on the website and register your account to be able to use this tool.
Audio Boo
This is another popular audio recording tool used by a lot of people. It has a straightforward and attractive user interface that can be understood pretty easily. The quality of the audio recorded with this tool is pretty high. This web app is still going through its beta stage; hence it is not available on a lot of browsers, but popularly supported browsers include Chrome, Opera, Safari, etc. If you are looking to record a few audios of you or your friends jamming a song, make sure that you try this tool out.
Things you will love about this tool.
● The user interface is clean and well-built and gives the web app a very high-level look generally found in paid tools.
● There are no ads on this tool, which is excellent for better user experience.
● The quality of the audio is high, and you get to export your recording in major audio formats like MP3, WMV OGG, etc.
Things you will hate about this tool.
● By using this tool, you will only be able to record audios for up to 3 minutes.
Conclusion
If you have a talent for singing and have a great voice, you should record it and showcase it to the world. A lot of content creators around the world use online audio recorders to record their audios in high quality. These tools are easy to use and extremely convenient, along with being free to be used. For beginners in this field, online tools can be a great way to publish high-quality content for the masses.