Top 6 Helpful Voice Recorder App for PC & Mac
Many people look for high-quality audio in their video. In order to record high-quality sound easily, there are many voice recorder apps for PC available in the market which are having various advanced features to give you the clear audio. These applications also help in reducing the extra background noise and make your audio high-quality. You can easily record audio and also convert the particular format into various other formats if you want. Mp3 is mostly used in all audio formats.
Part 1. Best Voice Recorder App for PC & Mac
If you want the best voice recorder and editor for Mac and Windows computers, choose Wondershare UniConverter. Unlike most audio recorders out there, this app is easy to learn and use. Here, users can easily record all system sounds from media players, VoIP apps, YouTube, podcasts, and more. You can also add voice narrations or create podcasts using the system mic or a connected mic. And most importantly, it allows you to choose MP3, WAV, or M4A as the output format.
Wondershare UniConverter – Best Voice Recorder App for PC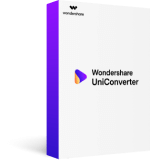 Record lossless sounds from system apps like Skype, Zoom, media players, and more.
Record podcasts or personal voice using the system microphone or a connected mic.
Set the output formats to MP3, M4A, or WAV.
Edit the recorded audio by trimming, rearranging, compressing, and merging.
Convert the recorded audio to MP3, WAV, OGG, FLAC, AU, and other audio formats.
90x faster converson speed than other audio converters.
It is the best voice recorder app for Win 10/8/7 & Mac OS X 10.9+.
Security Verified.
5,481,347
people have downloaded it.
Apply these steps to record voices using Wondershare Audio Recorder:
Step 1

Launch the Audio Recorder.

Install and run Wondershare UniConverter. After that, click the Screen Recorder tab, then choose Audio Recorder. The voice recorder tool will launch automatically.
Step 2

Choose a sound input/output device.

Do you want to record your voice with all system audio? Open the Speaker menu, then choose a sound output device. To capture voice narrations, open the Microphone menu, then select a sound input device. Remember, you can record both concurrently.Now open the Format menu, then choose M4A, MP3, or M4R as the target format.
Step 3

Choose an output format and start recording.

Finally, click REC to start recording voices on Mac/Win. Use the Audio Converter tool to edit and convert the audio file professionally.
Part 2. Another 5 Helpful Voice Recorder Apps for PC & Mac
There are various other voice recording applications for PC and Mac in the market. All serve different features and interface so you can choose them based on their user-friendly interface or advanced features. These applications can easily record your voice and give you satisfying results. You can also make various adjustments in the recorded files through their advanced settings. If you like to have a professional touch in your recorded voice, you can use these applications.
Wavepad
This is the most popular voice recorder that people use nowadays. It gives you high-quality results, and with the various advanced features, you can make your voice more enhancing. The audio can be easily trimmed and cropped and edited with this program. You have better control of the end product. Wavepad is generally used by professionals to get high-quality results.
Pros
● The end product is high.
● It provides amplification and effect addition.
● User-friendly interface.
Cons
● This program is unable to run multiple files effectively.
Adobe Audition
It comes in the most advanced applications where you can record your voice on a professional level. It is a little bit complicated for the beginners as it has many advanced features in it. You can even include multi-track and do wave editing. This program gives you the best oomph effect if you are looking for it. Many podcast creators use this program to make their recording. You can also integrate the music clips to enhance your voice and get professional results.
Pros
● Multiple advanced editing features.
● You can repair the audio break easily.
● It includes a multi-track and best oomph effect.
Cons
● Very expensive, not everyone can afford it.
Spek
This voice recorder app for PC is amazing and comes with the 19 various languages which make it convenient for the user. The processing signal is high-speed and produces high-quality results. This application has a user-friendly interface and also supports the FFMPEG library. The drag and drop option is available in this application, where you can just drag your file to direct editing. It is ideal for beginners to record and edit their voice.
Pros
● A spectral density ruler is given to provide auto fitting.
● Spectral density is adjustable.
● Simple and user-friendly interface.
Cons
● You cannot see the audio signal parameter.
Wavosaur
It is a free program which delivers high-end results and is used by many people nowadays. The processing of the file is done with the MP3 and WAV, which enhances the processing speed effectively. This application can deal with multiple files as it has a multiple document interface. You can easily copy, cut, paste, and edit the file through Wavosaur. It has a simple interface that makes things easier and faster.
Pros
● You can add VST effects to all batch files.
● The waveform representation is advanced and accurate.
● You can do multiple file handling.
Cons
● Audio routing is not that efficient.
Audacity
The best part of this software is that it is ad-free and you can do your work without any hassle. You can use multi-track editing in audacity. This software supports the VST plug-in. You can easily edit the audio with its simple features and make your result more enhancing. Pitch can be corrected or edited with its advanced settings, and the upgraded version of the build-in panel is given in this software.
Pros
● The interface is ad-free.
● Easy pitch correction.
● VST plug-in supported.
Cons
● Noise reduction feature is not that advanced.
Conclusion
There are various types of voice recorders available in the market, and you can choose according to the multiple features they provide you. One of the most trending and useful software that you can go for is Wondershare UniConverter. With this, you can easily record your audio in high quality, just like the professional audio. You can also use the advanced editing features provided by this software to enhance the audio file. You can also convert your audio file into various formats if you want.