5 Most Helpful Video Recording Software in 2023
Internet nowadays is littered with tons of video recording tools for computers that can be used to record the on-screen processes of your computer with ease. Offline as well as online video recording software is abundant nowadays, but offline tools are considered to be a better choice as they are fast and usually have a lot of extra features and functionality. Before downloading and using any free video recording software, make sure that you check the drawbacks and strong points associated with the tool. Also, check out the features and see if they suit your requirements or not.
Part 1. Most Helpful Video Recording Software
Wondershare UniConverter is indeed the most helpful video capture software for Mac and Win computers. This one-stop software solution is simple to use and lets users grab high-quality computer screens in full-screen or custom modes. Before recording, users can choose sound input and output devices and a webcam for adding a video overlay or Picture in Picture (PIP) effects. Users can also apply demos using shapes, lines, arrows, and other annotations during the video recording session. Plus, you can edit and convert the recorded video professionally.
Wondershare UniConverter – Best Video Recording Software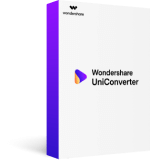 It can grab all computer activities like playing video games, browsing the net, making VoIP calls, and more.
Record the desktop screen in custom or full-screen mode.
Capture the computer screen with voice narrations, system audio, and PIP effects.
Include annotations such as colorful texts, shapes, lines, arrows, and drawings.
Edit the video by cropping, trimming, adding subtitles, applying watermarks, etc.
Convert the recorded video to MP4, VOB, MTS, DV, and more.
It is the best video/webcam recording software for Mac OS X 10.9+ & Win 10/8/7.
Security Verified.
5,481,347
people have downloaded it.
Below is the step-by-step process to record a video using Wondershare UniConverter:
Step 1

Launch the Screen Recorder.

Install and run Wondershare UniConverter, then click Screen Recorder. After that, hit the Screen Recorder image to launch the video capture tool.
Step 2

Choose a capture area.

Open the Recording Mode drop-down list, then choose Custom or Full Screen. For the Custom recording style, enter the frame dimensions, then hit Lock Aspect Ratio. A more straightforward way is to drag the recording cropper inwards or outwards.
Step 3

Customize recording settings.

Before anything else, select a sound output gadget on the System Audio menu. After that, choose a mic on the Microphone menu for adding voice narrations. You can also apply PIP effects after selecting a camera on Webcam.
Now tap the Settings menu or the gear-like icon, then choose FLV, AVI, or MP4 as the output format. Next, choose an output frame rate and quality, then set the folder path, recording timer, and keyboard shortcuts.
Step 4

Start recording the video.

Last but not least, preview if the settings and the capture area meet your requirements. If they do, click REC to start recording a video. To highlight or add demos with lines, shapes, texts, arrows, and drawings, launch the recording taskbar before clicking the Annotation button. Lastly, press Stop to finish recording.
Part 2. Another 4 Helpful Video Recording Software in 2022
Some of the best free video recording software available on the Internet are extremely capable when it comes to the quality of the recording. These tools are essential for casual as well as regular users and can help you to record screen in high quality with the internal audio. Due to this, people use these tools for recording chats, video lectures, teleconferences, gameplay, and even tutorial videos for photoshop or other tools.
While selecting the right video recording software for your computer, make sure that it is supported on your device and is suitable as your demands. The following are some of the best video recording software that you can use.
1. OBS (Open Broadcaster Software)
It is one of the most popularly used screens streaming and recording tools that are used by professionals from all around the world. Using this tool, you will be able to record high-quality videos that can easily be edited and shared on social media and video-sharing websites. You can also use this tool to stream your screen on these sites in real-time. There are tons of additional features for recording and streaming that have made this a must-have tool for content creators nowadays.
Functions of this tool
● It can be used to directly live to stream your content on YouTube or other social media platforms.
● It can record HD videos of your screen with stable quality throughout the video, and you can set the format and the video quality preference at your convenience.
● It can record the system sounds without any issue whatsoever.
Cons
● There are no features for editing the recorded videos on this tool.
● It is a very heavy tool that takes up a lot of your processing power when being used for a long time for recording and streaming together.
● It is an open-source tool. Hence you can face a lot of bugs with new updates.
As someone who uses this tool quite often, I would say that it is a reliable and extremely efficient tool that can be used for regular work scenarios if you are ready to compromise with a few bugs here and there.
2. Flashback Express
It is a great tool that can be used to serve multiple purposes like recording skype calls, screens, or videos that you might be watching on the Internet. It is a free-to-use tool that allows you to create high-quality videos with internal sounds so that you can create tutorials or content for your social media posts. The tool is easy to use, efficient, effective, and powerful and can be used for casual as well as professional requirements that one can have.
Functions of this tool
● It is an easy-to-use recording tool that you can download and use for free to record high-quality video.
● Unlike a lot of other video recorders, the quality of the video remains quite uniform throughout the video.
● You can record webcam videos, gameplays, full screen, or even parts of your screen.
Cons
● The built-in editor is only available for the paid version of the tool.
● You can't record only webcam footage using this tool.
● The output formats of this tool are limited, MP4, WMV, AVI.
I used this tool for a month or two as my primary recording software. It is competent, and if it suits you, it can be great.
3. Camtasia
This is one of the highest-rated screen recorders for computers. In terms of how PC video recording software should perform, Camtasia sets a milestone. The quality of the video and the plenty of available features that you get are quite great. If you are looking for a professional-grade tool, this tool is a must-have. There are a few editing options on this tool as well, and the customer support for the tool is also good.
Functions of this tool
● It comes bundled with a capable video editing tool.
● There are tons of plug-ins, add-ons, filters, sound effects, etc. that you can use in recordings.
● The video quality is extremely high, and you can record the full screen or some region based on your preferences.
Cons
● It only has a 64-Bit version available.
● It only comes in a paid version.
● You might find trouble running it on a low-end device.
If you are looking for the best screen recorder, then my advice would be to get this tool as it is lightweight, easy to use, and can produce high-quality video recordings. It has tons of features that can be used to make professional-grade content.
4. Ice Cream Recorder
If you are looking for video recording software on windows 10 that can also provide you with basic editing features, make sure that you try this tool out. Ice Cream Recorder is a great tool that can be used to create high-quality video recordings of your screen. You can use it to record areas or full screen to create clippings out of it. It is one of the most excellent PC video recording software that you can use right now for free. The tool is easy to use and is lightweight as well.
Functions of this tool
● You can perform necessary edits on the recorded videos using this tool.
● You can zoom and draw while recording the video, making it easy to mark out stuff.
● You can schedule your recordings as per your convenience, and they will happen automatically at the set time.
Cons
● You cannot record webcam only footage.
● The editing will also be recorded, making the overall trimming process a lot longer.
● The editing features of this tool are extremely limited.
Ice Cream Recorder is a great tool that I have used as a beginner for a long duration. It also has a few basic editing features that you might find very helpful as a content creator. The quality of videos is quite high, and it is a great package overall.
Conclusion
Screen recording is something that anyone might need to do. If you are unaware of how it's done, there are tons of tools that can help you. While searching for the right tool, make sure that you understand your requirements and select the tool that serves all of your purposes. If getting a free tool is your intention, Wondershare UniConverter is a great choice that you can try out for free as well.