Best Song Recorder in 2020
If you are looking for a singing recorder, there are a lot of options that you can go for. Nowadays, most of the computers come with a built-in recording tool, but third-party tools can be a great option. This is because they can provide a lot of exciting features that can be used to make your recorded content much better. Some of the best song recording apps can edit and enhance the quality of the audio significantly improve it. Just search on the Internet, and you will get some of the best song recorder and editor for free that you can download with ease.
Part 1. Best Song Recorder Software for PC
Are you looking for the best free song recording software for PC? Make sure that you give Wondershare UniConverter (originally Wondershare Video Converter Ultimate) a chance. It is a very versatile tool that is very efficient and powerful. It is loaded with tons of features, which can make your life a lot easier. It can convert and edit videos, audios, and images with ease. It also has video recording, CD/DVD burning, and a few other features. The overall quality of the recorded audios will be high and professional-grade so that you can create high-quality songs.
Wondershare UniConverter - Best Song Recorder for PC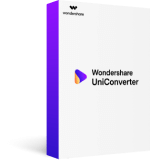 It supports editing and conversion of 4K videos with zero loss of quality.
There is the support of more than 1000 different formats of images, audio, and videos for conversion.
It can record the screen processes along with the audio as well.
You can give your videos basic edits like cropping, trimming, etc. using the in-built video editor of this tool.
The tool is available to be downloaded and used as a singing recorder for free.
It supports Windows 10/8/7/XP/Vista, Mac OS 10.15 (Catalina), 10.14, 10.13, 10.12, 10.11, 10.10, 10.9, 10.8, 10.7, 10.6.
Security Verified.
7,851,625
people have downloaded it.
The following is a step-by-step guide to use this singing recorder.
Step 1

Download Wondershare UniConverter on your computer.

Go to the official website of Wondershare UniConverter and download the tool on your device. Once downloaded, install it and launch it. Now click on the Screen Recorder.
Step 2

Adjust the setting as your requirements.

On the below screen, you will be able to adjust the settings of the recording as the requirements that you might have. First, adjust the frame for the recording and set the audio source to the microphone. Once done, click on the red circular button, and your recording will start. Once you are done, click the Stop button, and your recording will be saved.
Step 3

Convert the file properly.

Now, the recorded file will be in MP4 format, and you will have to use the built-in converter to convert it into MP3. Go back to the home screen and click on the Converter option present on the top left side.

Now click on the Add File option and select the MP4 file. Once done, select the proper format and click on the Convert All option, and select MP3 as the output format.

Click on Convert, and your file will be saved to the local storage.
Part 2. Another 5 Helpful Song Recorders in Market
There are a lot of song recorders and editors in the market that can easily be used to record high-quality audio recordings. They come with loads of features for sound enhancement and editing that can be used to publish content on a professional level. There are plenty of free song recording software for PC that you can download if you don't have the budget to get a premium one. If you are looking for a singing recorder that you can use to record your jam sessions and share it with your friends or on social media, make sure that you have a look at the 5 top software listed below.
Virtual DJ
It is an easy-to-use tool that you can download and use for free. It is quite capable, and you can even create your music using various sound effects and templates. It is used by a lot of content creators to create awesome background sounds for their content. You can also remix existing soundtracks and record voiceovers and your song along with the music from the DJ dashboard. You can edit various aspects like bass, treble, echo, etc. that will help you to enhance your voice even more.
The user interface of this tool is truly professional, and tools just like the real DJ set and equipment. This free song recording software for PC also comes with a pro version with more effects and features, and luckily you get a 20-day free trial to use it as well.
Key features
● The tool can be used for professional-level audio recording and editing and is very easy to use despite the complex editing features it allows.
● It supports almost all the major audio formats like MP3, WAV, OGG, etc.
● The user interface is professional and looks like real DJ equipment.
Cons
● If your PC is low-end, you might have compatibility and performance issues sometimes.
Audacity
People often ask questions on forums like how to record songs with karaoke in audacity. Well, it's quite easy, and you just have to download the tool and do a few simple clicks. It is a tool made for high-quality sound recording and offers many features for the recording. It can also be used to edit the existing soundtracks. A lot of content creators use it to create high-quality audio content and even enhance the dialogue in their videos. If you are looking for a professional-grade audio recorder and editor, this is the tool you can go for.
Key features
● It allows you to use LAME encoding for the MP3 files while exporting it.
● If your system has got multi-channels, you will be able to record up to 16 different channels at once.
● The level meters in this tool can monitor the overall volume at all times so that you can make the necessary changes.
Cons
● The editing features might seem complicated to some people, and the interface could also have been a bit clutter-free and customizable.
Adobe audition
It is the most advanced and sophisticated audio editing and recording tool that is used by professionals and in the movie industry. It is a premium tool and offers many features that can help you create music out of any kind of sound. The user interface is pretty clean, just like other adobe tools, and from the time you launch it, you will be able to see the simplicity and smoothness in the user interface. You can tweak your voice and can make it sound even better. If you want to create high-quality content, then you must definitely give it a go-to to get studio-grade song recordings.
Key features
● Some advanced editing that you can do with this tool includes wave editing, multi-track editing, mixing, etc.
● You can enhance the bass of the soundtracks and record high-quality audio files.
● You can repair any break with no imperfection in the audio track by using the audio restoration feature.
Cons
● Although justifiable, this tool is ridiculously expensive, to say the least, and due to advanced features and tools, it is quite complex to get used to this tool.
Wavosaur
This audio recorder and editor is better than even some of the paid ones available in the market. It supports all the major audio formats and can export the final files in MP3 and WAV files. And it makes the files supported across all the devices and platforms without any issues. The audio recording capabilities of this tool certainly beat the majority of the other free tools available on the Internet. One of the best things about this tool is that you can add VST effects to a complete batch of files.
Key features
● You can access and tweak various advanced aspects like depth convert, pitch, DC offset removal, etc. so that you can modify the voices and sounds to your liking.
● It is very easy to use and has a very clean yet powerful user interface that can make large scale editing jobs a lot easier.
● The representation of sound vibration in a type of wave graph that you see on the interface of the tool is quite accurate.
Cons
● The audio sampler extraction process of this tool is quite slow.
RoseGarden
Don't judge the tool by the name as it is a competent audio recording and editing tool that you can use for free. It offers users the ability to record their voice and mix multiple clips together as well. The editing features provided by this tool are also pretty powerful and can be used to create professional-level content. It is available to be downloaded and used for free on Linux and Windows-based computer systems. If getting a free tool with efficient features is your priority, you can choose this tool.
Key features
● You will be allowed to mix and record audio samples and mix them up together. Also, you can add background music and multiple channels to create a complete soundtrack.
● It cost absolutely nothing and yet has a professional-grade user interface that is easy to use even for new users.
● There is support for almost all the commonly used audio formats, and you can export final audio in MP3, WAV, etc.
Cons
● Sometimes the tool crashes on low-end computers.
Conclusion
Now that you have all the necessary information regarding the various popular audio recording tools for computers, it is up to you to make an informed decision. Make sure that you understand what your requirements are from the tool and select the one that suits what you want. If you are looking for an easy-to-use tool, make sure you try out Wondershare UniConverter once.