DVD Tips
1. Convert to DVD

+

2. Tips for Playing DVD

+

3. Convert DVD to Video

+

4. Other DVD Tips & Tricks

+
Your DVD player plays discs, this you know for sure, but did you ever wonder what it can actually do? Namely, what kinds of formats it can play? Let's take a look at what each one of the various formats actually is and how you can ensure your player will be able to play it.
Before immersing yourself in the knowledge of DVD player formats, you can take a look at the following omnipotent software that converts, plays and burns any video to your wish. When comparing with the free DVD burner software, Wondershare UniConverter (originally Wondershare Video Converter Ultimate) offers more helpful features.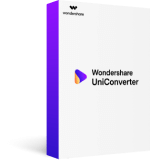 Convert videos to over 1000 formats, including MP4, AVI, WMV, FLV, MKV, MOV and more.
30X Faster speed to convert videos to virtually any format with zero quality loss.
Built-in player supports any video or audio files play back.
Download online videos from 10,000+ sites – with one click.
Edit videos with the advanced trimming/cropping, adding watermark/subtitles and other functions.
Download videos from YouTube and other 1000+ video sharing sites.
Supported OS: Windows 10/8/7/XP/Vista, Mac OS 10.15 (Catalina), 10.14, 10.13, 10.12, 10.11, 10.10, 10.9, 10.8, 10.7, 10.6.
Security Verified.
5,481,347
people have downloaded it.
Part 1. Common DVD Player Format
Most standard DVDs are MPEG-2 format discs. Home DVD players will also commonly play AC-3 or PCM audio discs. MPEG-2 is also called H.222 or H.262. These are compression types that allow for very clean video and audio reproduction and playback. Thanks to its common distribution, you'll find this format is used very widely around the world.
To be sure that your DVD will play, make sure your DVD burning program has an option to create DVDs that can play on home machines. It's a process called DVD authoring, and it helps ensure that the DVDs will indeed play correctly. This happens thanks to the software creating video object files that any DVD player will read as the menu, commands, and video/audio files that you see on the screen. (Or hear, in the case of the audio.) This is called the directory structure.
Part 2. Recommend Format for CD/VCD Player
Video CDs or VCDs are MPEG-1 compression, a lower video quality than an MPEG-2. Some DVD players will be able to play these, and some will even be able to play DVD data discs. If you have the chance to burn them to SVCD, do so, because it will result in higher quality images on your disc.
Beyond the basic formats, there are a handful of DVD players that can support MOV, WMV, and WMA discs. The specs online for the player or the box should tell you if it can support any of these.
Part 3. Brief Introduction to the Old and New DivX
DivX is another format entirely, and it comes in two forms. There is the old DivX that came out in the mid-1990s at Circuit City stores as an alternative to rental DVDs. Then there is the new DivX that is a type of video format. The two are not related, though they share the same name. New DivX allows you to have high quality videos in a smaller file size for less room on your hard drive.
Newer players that recognize DivX format files can do so so long as they have AVI encoded in them. These players can read a wider variety of formats, including the data DVDs and data CDs. Many downloaded movies come in the DivX format, so if you find a player that can play these discs, you can burn your movie files on your computer to compact disc and play them on your home entertainment center. The compression is such that they will fit on a CD, which is still cheaper than a blank DVD.
Part 4. Latest DVD Formats
Newer DVDs are in H.264 or MPEG-4 standard, more commonly known as Blu-Ray. This is also the format used by iTunes for their movies, and it can be found on YouTube for the high quality videos. Many HD broadcasts by cable and satellite companies are in MPEG-4 as well. Blu-Ray players can play DVDs, but not the other way around. This video compression format is capable of putting huge amounts of data on special discs the exact same physical size as regular DVDs.
You may also see MKV as a format – this is also Blu-Ray, but it's the type you would have on a home burned DVD, not a commercially produced one. MPV is a universal format that is capable of handling large amounts of data. It's an open standard free container format, so it is more readily adaptable to what you need it to do.
Part 5. Other Formats
You might have some home created DVDs that are in AVI format. Depending on your home DVD player, it may or may not recognize the disc. Most of them will not unless it is paired with DivX.
If the files you have on your computer are not already in MPEG-2, you can run them through a conversion program to put them into that format. Many DVD authoring programs will do this for you automatically. Once you load the file into the program, it will check it for compatibility, then offer to convert it for you. This may take some time, depending on the size of the file. Once it's done, it can go through the rest of the disc creation process, where you can add any features like menus or transitions before starting the burning itself.
Some home DVD players will play rewritable discs, but this is rare. DVD+R or DVD-R discs are much more likely to be recognized, and of the two, DVD+R is the one that is almost universally recognized, even by the most inexpensive of DVD players. Higher end DVD players will be able to handle WMA and MPEG-4 video discs, and JPEG photo discs. Now, your movies from Windows Media and iTunes can play back on your home machine. Nero uses MP4 a lot for their compression standard, but it is not as universal.
Audio discs are recognized by almost all DVD players, particularly if they are .MP3 or CD audio, also called CDA, discs.
Part 6. Conclusion
So how do you know if the DVD player you have can support any of the above types of formats? Most of them will have logos on either the box or the face of the player, or perhaps both, that will indicate what they play. Older models will usually show just DVD and CD, but newer ones will have many more options. Newer DVD players often come with a high definition upconversion feature as well. This can take a regular definition disc and make it look great on a high definition TV.
In the world of computers, the acronyms reign supreme. With dozens of file formats out there, some of which are more easily recognized and used than others, it can be confusing. Finding the right DVD software for your computer and the right DVD player for your home help to take the mystery out of the process by uniting formats and making things both simpler and more compatible.