How to Record Audio CD with Easy Steps
If you have a great voice and you wish to record songs in CDs, you might need the help of specialized software that is made for this. There are tons of recording and CD burning tools on the Internet that can be used to record an audio CD. There are free as well as paid tools that you can find on the Internet with no issues. Some recording MP3 to audio CD making tools come with advanced features for editing and recording the CDs in simple steps to get professional level results. Keep reading further to know for some of the best ways to get this done.
Part 1. How to Record Audio CD with Wondershare UniConverter
Wondershare UniConverter is the ultimate one-stop solution for recording an audio CD without sacrificing quality. With this program, you can burn CDs/DVDs, rip optical discs, convert videos and audios, edit files, and so on. It's simple to use and can record an audio CD in a heartbeat. In fact, it's 90x faster than any other CD burner and video converter out there.
Wondershare UniConverter – Best CD Recorder for PC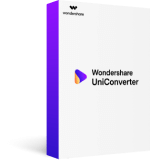 Record audio CD quickly and easily without any quality loss.
90x faster than any CD burner out there.
Edit audio by trimming, compressing, and merging before recording to CD.
Download audio from 10000+ video-sharing websites like Vevo, Vimeo, YouTube, etc.
Convert audio to MP4, M4A, FLAC, OGG, and other audio formats.
It offers a smooth video recorder for capturing any computer screen activity.
It's the best method to record an audio CD on Mac OS X 10.9+ & Win 10/8/7.
Security Verified.
5,481,347
people have downloaded it.
Below are the steps to record an audio CD on Mac/Win using Wondershare UniConverter:
Step 1

Launch the CD Burner tool.

Install and run Wondershare UniConverter on your computer, then click the Toolbox tab. After that, tap the CD Burner tab.
Step 2

Upload your MP3 audio files.

Next, click the Folder button at the center to upload MP3 audio files from local storage. You can add as many files as you want.
Step 3

Record MP3 to a CD.

Now insert a blank CD in your computer's CD drive, then select it on the Burner menu at the top-right corner. After that, click Burn to start recording MP3 on a CD. Once the process is successful, click Got It. Enjoy!
Part 2. Tips & Tricks about Recording Audio CD
Several tips can help you to enhance the quality of the recording that you do. If you are a beginner and want to record the audio CD, it is better to refer to tutorials and articles that inform you with tips and tricks of the trade that are used by experienced professionals to enhance the quality of the final audio CD. These tips are entirely related to recording MP3 to audio CD and can help beginners to create professional-grade CDs. You will also get to know about various things that you can do to make your content more attractive as well.
The following are some of the best tips and tricks from experts that can help you.
● Microphone.
Make sure that the microphone that you use to record your audio is high- quality, and can record sound from it is crystal clear. If there are issues, make sure that the voice is fixed during the editing process. Also, make sure that the drivers on your computer are high-end and are compatible with your microphone.
● Editing.
The edit of the audio files should be done with precision and creativity. Make sure that your voice is clear, and if it is a song, make sure that your voice and the background music are synchronized for each song. Use a high-performance audio editor for this that offers you tons of voice enhancement features.
● Use good quality and high-speed CD.
The disk that you use for recording your audio CD can also have an impact on the final results. Make sure that you only buy high-quality CDs so that there is no fear of your disk getting corrupted. Also, make sure that the read and write speed of the disk is good so that operations can be faster.
● Choose the right burning software.
Make sure that the disk burning tool you choose is the right one for your requirements. Look for the features that it offers and ensure that it can burn the file formats without any issue.
● Learn more about sound recording.
It is essential to understand the basics of a sound recording if you wish to make high-quality content. Make sure that you are aware of the factors that can affect recording and ensure that you get your recording room soundproofed properly. Invest in better mastering and editing tools and learn their features.
Conclusion
Recording audio CDs is the dream of every singer, and to do it successfully, you will have to make sure that you are aware of the right equipment, software, and basic theoretical knowledge about the whole process. You will also need to have a tool that can help you burn the file on the CD. One of the best free-to-use tools that you can use for this requirement is Wondershare UniConverter. This tool will also be helpful in recording and editing.