GoPro Tips
1. Edit GoPro

+

2. GoPro Software

+

3. Other Tips& Tricks

+
10 Tips for Underwater Photography with a GoPro Camera
If you like romancing the life and are fond of living it at its full, you would definitely love to capture all those enjoyable moments as good memories of your vacations with all the recreational activities you did. Also, if you are more of a water sports person and love to dive a lot, a waterproof camera that is good in underwater photography is something you would surely like to own.
This article suggests 10 useful tips for using the best GoPro underwater photography camera. After you have finished reading this, you will be able to capture the images and videos of sea creatures and objects from their world and perspective.
Part 1. Which GoPro Camera is Best for Underwater Photography
Although almost all GoPro HERO can be used for underwater photography (of course at different water depths as per your model), at the time of this writing, GoPro HERO 8 Black is by far the most efficient one and is highly recommended if you are planning to buy a new camera. With features like HyperSmooth 2.0, TimeWarp 2.0, LiveBurst mode, and new to the HERO franchise – Digital Lens, GoPro HERO 8 Black remains waterproof up to 33ft (10 meters) under the water, as long as its door is closed.
Part 2. 10 Best Tips for Underwater Photography with a GoPro Camera
Before you jump into the water to enjoy your scuba dive and experience the sea world, having a few GoPro underwater photography tips under your belt would help you keep your expensive device safe and as good as new for quite a long time. The following 10 best tips are categorized in 3 sections namely, Before Diving, While Under Water, and Post Diving to help you prepare for your dive, how to shoot best images and videos when you are under the water, and what should be done once you are out to keep your camera in good health respectively.
Before Diving Tips
Tip # 1: Clean Your Camera Lens
Use a soft cloth to clean the lens of your camera to remove any dust particles or fingerprints. Because this isn't possible once you're under the water, doing it before you dive would be the right time and thing to do. Because most GoPro HERO cameras remain waterproof only up to 33ft under the water (except for a few ranging from 16ft to 100ft) if you plan to dive deeper and are using a housing, make sure to clean its lens as well.
Tip # 2: Use Correct Lens Filters
It is advisable to use Red and Magenta lens filters for Blue and Green colored water respectively. Doing so will allow you to capture clear photos and videos of the underwater environment. It is also recommended to adjust the filter settings before diving to avoid any errors or unnecessary delays.
Tip # 3: Adjust Point of Video and Time Lapse Settings
Adjusting the Point of Video or POV to 1080p with 80 frames per second (80fps), and Time Lapse for 0.5 seconds to 1 second per picture at the highest available resolution of your GoPro underwater photography camera would also be a good idea before you get into the water.
Tip # 4: Grab a Selfie Stick or Something Similar
Since it would be hard for you to hold the camera still under the water, using a selfie stick or something similar to it while recording underwater footages would surely stabilize the device's movements and prevent the jerky recordings.
Tip # 5: Use Anti-Fog Inserts for Housing
If you are using housing for your GoPro camera to dive deeper, make sure to use some anti-fog inserts to avoid fogged lenses that may prevent you from capturing clear images and video footage.
When Under the Water Tips
Tip # 6: Camera-to-Subject Distance
While you are under the water, try to keep at least 12 inches distance between your target and the camera lens. This ensures that the images and videos are clear and are not blurry.
Tip # 7: Keep Light Source (the Sun) at Your Back
Make sure that the source of light, typically the Sun, is at your back. This ensures that the target is illuminated enough to allow the lens to capture clear pictures and videos.
Tip # 8: Invest in a Good Dome Port
If you plan to shoot half underwater images or videos, getting a good quality dome port would be a wise investment. Because the front part of such a port is dome-shaped, it prevents the water from splashing directly on the camera lens that may otherwise capture unclear, distorted footages or photos.
Tip # 9: Clean the Water Droplets Off the Lens
While shooting right above the water surface, small drops of water on your camera lens can ruin your footages or photos. Cleaning such droplets off the lens from time to time ensures that the captured images and video recordings are not distorted.
Post-Diving Tip
Tip # 10: Rinse Your GoPro Camera (and Other Supporting Underwater Apparels)
Once you are done enjoying under the water and are out, you must rinse your GoPro camera with fresh water, and clear any dust particles off its body and lens. Make sure to close the side door before cleaning to avoid any damages to your device. You must also rinse the housing if you used one while diving.
Conclusion
Planning for a scuba dive during your vacations is surely a thrilling feeling. Your underwater experience becomes more enjoyable when you have all the safety equipment with you, and you know that both you and your expensive gadgets are safe. If you get some other protective measures like housing and anti-fog inserts as well, the safety of your device increases, thus enabling it to function flawlessly for several years. That said, in order to enjoy your recreational journey and capture those precious moments forever, the above GoPro underwater photography tips would surely come in handy, especially when the water is salty or dirty or both.
Wondershare UniConverter - Best GoPro Video Converter Mac/Windows (Catalina Included)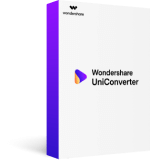 Edit GoPro photos with cropping, rotating, adding effects, adding watermark, and more others.
Convert GoPro videos to 1000+ formats with high-quality output.
Customize GoPro 4K videos by changing resolution, bit rate, encoder, frame rate, etc.
Edit GoPro videos with advanced features like trimming, cropping, adding watermarks, subtitles, etc.
Optimized presets for almost all devices, like iPhone, iPad, Huawei phone, etc.
90X faster conversion speed than common converters with unique APEXTRANS technology.
Burn GoPro videos to DVD or Blu-ray disc with free DVD menu templates.
Transfer videos from computer to iPhone, iPad and other devices directly and vice versa.
Versatile toolbox: video metadata editor, GIF maker, video compressor and screen recorder.
Supported OS: Windows 10/8/7/XP/Vista, macOS 11 Big Sur, 10.15 (Catalina), 10.14, 10.13, 10.12, 10.11, 10.10, 10.9, 10.8, 10.7, 10.6.
Security Verified.
7,975,022
people have downloaded it.