GoPro Tips
1. Edit GoPro

+

2. GoPro Software

+

3. Other Tips& Tricks

+
Several Tips for GoPro Recording Time
Events like sports and weddings can go for more than 6 hours. Recording such moments is important because there are victories and irreplaceable joy that people would like to watch later to relive the moments. With a GoPro camera, you can make this recording for future viewing. However, you must consider various matters like GoPro recording time. The longer your GoPro camera records these events, the better since no moments will be missed. You need to understand the factors that affect GoPro 64 GB recording time using a 64 SD card. With the tips of making recording time longer, you can record an entire event without struggles.
Part 1. How Many Hours Can a GoPro Record
GoPro recording time is dependent on several factors. The main factors are the SD card and resolution setting's capacity, while the other is power or battery life. Therefore, GoPro 64 GB recording time is different from GoPro 32 GB recording time and GoPro 16 GB recording time. In most of the GoPro cameras like HERO4, the GoPro 32 GB recording time is half as large as the GoPro 64 GB recording time, when the resolution remains constant. Notably, GoPro 16 GB recording time is a quarter as large as what GoPro recording time 64 GB cameras handle when a resolution is also constant.
For instance, when using the 64 GB SD card, a GoPro camera like HERO4 with 4k resolution can record for 2hours and 13 minutes. If you use the 32 GB SD card, this recording time will definitely lessen to about 1 hour and 5 minutes. For the 16 GB, the recording time may be about 30 to 40 minutes.
This is because the 16 GB SD card will fill faster than the others, and the 32 GB will fill more quickly than 64GB. This counts when the resolution is constant.
Additionally, GoPro recording time changes with the resolution setting in place. The higher the resolution, the lesser the recording time since high resolutions consume a lot of card space and need more power. Therefore, GoPro 64 GB recording time is extended when you use a resolution like 1080p. On the other hand, changing the resolution to 4K means that the recording time decreases.
For example, GoPro 64 GB recording time is longer when the resolution settings read 1440p since it could go for 4 hours and 22 minutes. On the other hand, the 4K resolution only records for about 2 hours and 13 minutes.
Although there are no estimates for battery life, GoPro power is significant in GoPro recording time. It also determines how long a camera can last if you have several SD cards at your disposal. Therefore, the more the power or, the better the battery life, the longer the recording will swap the SD cards.
GoPro recording time may also differ due to some minor factors such as frame rate, although the changes are not compulsory. For instance, when using the 64 GB SD card, you may set the resolution at 1440p and frame rate at 50. The recording time will be 2 hours and 56 minutes. If you reduce the frame rate to 48, the recording time improves to about 4 hours and 22 minutes. If you increase the frame rate to 80, the recording changes to 2 hours and 13 minutes.
The type of camera used may also cause a difference. The stronger GoPro cameras tend to consume more power than others when all the above factors remain constant.
Part 2. Several Tips for Making GoPro Recording Time Longer
From the above factors, it is evident that GoPro recording time can be improved in multiple ways. So, you do not have to deal with shorter recording times than expected. The best recording time is when you continuously record an event until a well maintained GoPro battery runs out if you have no more extra SD cards or when you are done recording.
Here are some tips for enjoying a longer GoPro recording time.
All GoPro cameras can record in 1080p. If you are using a better model with larger resolutions and frame rates, you may avoid them since they consume too much power and reduce GoPro recording time. What's more, high-performance modes cause an increase in temperature, which further increases with airflow deficiency and the use of BacPac accessories and the GoPro app.
Therefore, decrease the resolution and frame rate for longer GoPro recording time.
Use a good and known SD card.
Regardless of the settings, the SD card quality may affect GoPro recording time. There are many SD cards in the market, and some are not good quality. Conduct research and invest in the best condition since it will hardly disappoint.
Before recording, ensure that you charge the camera entirely and in the right way. A half-charged camera is likely to disappoint you as it reduces GoPro recording time, despite having a high-quality memory.
Suppose your SD card has some files, first import to your PC before recording. Although the SD card will be empty, it is advisable to use the Format/Delete All function in the camera to reformat the SD card.
You may carry additional SD cards that you can use to swap during recording as soon as they fill up.
Improve the camera's battery life
The more you take care of your battery, the better it will perform by lasting longer during recording. Here are the ways to do so:
Keep the camera off when it is not recording to conserve the battery life.
Update firmware to fix lingering issues and increase battery life.
Turn off Wi-Fi.
Carry extra batteries or an extended battery pack.
Conclusion
One of the things that please people is watching a recording of an entire event. It is disappointing to watch half or quarter of an event due to shortened GoPro recording time. So, ensure that you utilize the above tips to prolong recording time.
Wondershare UniConverter - Best GoPro Video Editor and Converter Mac/Windows (Catalina Included)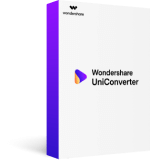 Convert GoPro videos to 1000+ formats with high-quality output.
Customize GoPro 4K videos by changing resolution, bit rate, encoder, frame rate, etc.
Edit GoPro videos with trimming, cropping, rotating, adding subtitles, and more others.
Optimized presets for almost all devices, like iPhone, iPad, Huawei phone, etc.
30X faster conversion speed than common converters with unique APEXTRANS technology.
Burn GoPro videos to DVD or Blu-ray disc with free DVD menu templates.
Transfer videos from computer to iPhone, iPad, and other devices directly and vice versa.
Versatile toolbox: Add video metadata, GIF maker, video compressor, and screen recorder.
Supported OS: Windows 10/8/7/XP/Vista, macOS 11 Big Sur, 10.15 (Catalina), 10.14, 10.13, 10.12, 10.11, 10.10, 10.9, 10.8, 10.7, 10.6.
Security Verified.
7,975,022
people have downloaded it.