The Most Efficient Steps to Record TV Videos in 2023
Traditionally it would help if you had a TV video recorder to capture anything that appears on your television screen. Such recorders can be connected directly to your TV, or can sometimes use a computer as an intermediary device for the purpose. In either case, most of the time, the hardware recorders have their storage integrated into them (or a USB port to connect one) that can record the TV shows anywhere from 30 hours to 200 hours depending on the model you selected.
However, the fact is those traditional methods are almost obsolete now. Therefore, here you will learn about one of the common methods that people usually use to record TV videos on a computer. In addition to this, you will also learn about another, rather the most efficient way to get the task done in the easiest possible manner.
Part 1: What Is the Common Method to Record Videos from TV to Computer
Back in the 80s and 90s, merely owning a Video Cassette Recorder (VCR) was sufficient to record your favorite TV shows and movies during their telecasting session. However, things got way simpler and cheaper when the computers stepped in. With PCs working as intermediary devices, the recorded videos can be easily modified, corrected, trimmed out, and manipulated to best fit your needs.
The most common method for live TV video recording on a computer requires a couple of things that include:
● Telecasting Signals
● Internal or External TV Tuner Card
● Laptop or Desktop PC
● Internal Hard Drive or SSD
● Windows Media Center
Once you have all the required devices and programs, the steps given below explain how to set up everything to record TV shows on a computer:
Note: Internal TV tuner cards can be installed only on desktop computers with PCI slots.
WARNING
Recording copyrighted content is illegal. You might be violating certain laws of your country, and the distribution policies defined by the original creator of the telecasted content if you do so.
The Process
Step 1: Installations and preparations.
Install Windows Media Center on your PC if not already present (in case of Windows 10), connect the TV tuner card to the PCI slot or the USB port of your computer, and connect the signal cable to the TV tuner card.
Note: At the time of this writing, Windows Media Center is no longer officially supported by Windows 10. Although the installation file(s) of the program can be found in some shared personal directories of some users online, Microsoft offers no technical support if you stumble upon any issue with the application.
Step 2: Live TV setup.
Launch Windows Media Center, navigate to Live TV Setup and follow the on-screen instructions to set up Windows Media Center for live TV using the TV tuner card.
Step 3: Search and record.
Navigate and launch Search on Windows Media Center. Search for your favorite TV show or movie by title, keyword, actor, director, or category and click record series or record to use Windows Media Center as a TV video recorder to record the entire TV series or only the selected episode, respectively.
Additional Info
Since Windows Media Center was a built-in program in Windows 7 and, as mentioned above, is no longer officially available for Windows 10. In its absence, you can use any other alternative like Kodi or something similar. Although these applications serve the purpose, they are a bit complicated and may have a hard time while setting up.
Part 2: Best Method to Record TV Video Shows on Windows/Mac
It will be much easier to record live TV shows on your PC using a professional screen recording tool like Wondershare UniConverter. With this powerful program, users can record computer screen activities in full-screen or custom mode. It also lets users select devices for recording the system audio, voice narration, and Picture in Picture (PIP) effect. Additionally, you can apply annotations like shapes, arrows, and texts as you record a TV show on desktop. Overall, it's the most effective and affordable way to record TV shows on Mac/Win.
Wondershare UniConverter – Best TV Video Recorder for Mac/Win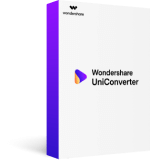 Record high-quality TV shows on a computer in full-screen or custom mode.
Record TV shows with or without PIP effects, voice narrations, and system audio.
It lets you apply voice narrations like texts, shapes, arrows, lines, and drawings as you record a video.
Convert the recorded TV show to MP4, WebM, MTS, 3GP, VOB, MOV, and others.
Edit the recorded TV show by trimming, cropping, cutting, adding watermarks, applying subtitles, and more.
Best TV video recorder for Win 10/7/8 & OS X 10.9+ (Catalina included).
Security Verified.
5,481,347
people have downloaded it.
Here is a step-by-step process to record TV shows on Mac/Win with Wondershare Screen Recorder:
Step 1

Launch the Screen Recorder tool.

After installing Wondershare UniConverter on your computer, launch it, then press the Screen Recorder tab. Now proceed to tap the Camcorder icon to run the Screen Recorder tool.
Step 2

Select a capture area.

Click the Recording Mode button then use your mouse to set a capture area. You can also open the Recording Mode drop-down list and set Full Screen or Custom as the capture area. If you go for the Custom mode, enter the frame height and width, then tap the Lock Aspect Ratio button.
Step 3

Configure the recording settings.

Start by selecting a device you'll use to capture your computer's sounds and the Live TV show on the System Audio menu. After that, click the Microphone and Webcam drop-down lists to choose a mic and a camera respectively. You'll use these devices to add voice narrations and PIP effects to your TV show.
Meantime, open Settings, then choose either MP4, FLV, or AVI as the target format. You can also customize the keyboard shortcuts, folder path, recording timer, frame rate, and output quality.
Step 4

Start recording the TV show.

Are you ready to begin recording a video on your computer? Click the REC button. As the recording process continues, launch the taskbar, then click Annotations to customize your video with texts, shapes, arrows, drawings, and so on. Finally, click Stop to finish recording the video. Use the Video Editor to trim the unwanted sections and perform other editing tasks on your recorded video.
Conclusion
Although the most commonly used method to record TV movies or shows requires you to have Windows Media Center, one of the biggest drawbacks of using the software is that it isn't available for Mac computers. The users with those PC had to rely on any other third-party program to record TV videos. Thankfully, Wondershare UniConverter is available for both Windows and Mac. So you always feel at home regardless of the type of computer you are accessing the software on.