Top 5 PVR Recorders for Live TV Shows in 2023
PVR recorders have been around for some time now, and a lot of people want to know about the best PVR recorders available on the Internet. If you own a smart TV with a built-in PVR, then you are lucky. But if you don't have a digital video recorder for TV, then you have come to the right place. In this article, we are going to give you a proper insight into what PVR is and all about the best PVR TV recorders available on the market. Moreover, we have also provided you with information about an alternative solution to record live shows in this article. So without wasting time, let's dig into the main parts!
Part 1: What is PVR?
PVR stands for Personal Video Recorder, which means you can personally select any shows and record them to watch later. PVR is a very useful gadget when it comes to recording your favorite shows. There is another term called DVR that is the same thing, just improved so that the manufacturers can inform the people that their video recorder supports digital devices. Apart from that, there is no other difference between PVR and DVR.
Part 2: The Best PVRs in 2022
In this part, we are going to give you a detailed review of the best PVR recorders available in 2022 for you. You can try out any one of these digital video recorders for TV and choose which one suits the best for you.
Panasonic DMR-HWT250EB
The Panasonic DMR-HWT250EB is an amazing PVR recorder for everyone. The amazing features, design, connections, and controlling of this PVR will impress you. It contains all the usual features anyone can expect from a digital video recorder for TV. It has a link to the TV show, and you can pause live TV and record two programs without any interruption with the help of the built-in 1TB (terabyte) hard drive. It provides the storage of around 700 hours of HD programming.
Pros:
● It's a strong and reliable personal video recording device.
● It has integrated major catch-up services.
Cons:
● The EPG is slow when loading.
● It doesn't have any framerate detection for any online streaming services.
HUMAX DTR-T2100 AKA BT Youview+
HUMAX DTR-T2100 AKA BT Youview+ is another excellent PVR recorder for you that can be handsomely praised for its quality and features. No, we don't want to exaggerate things here, but it's still a fantastic digital video recorder that can be used with trust. With an external power supply, attractive design, attractive UI, and other functionalities, this PVR can really hit the mark for you.
Pros:
● It's quicker and more responsive than the previous models of this brand.
● Remote and good quality recording from mobile App available.
Cons:
● It doesn't have any global padding option.
● It doesn't have any display panels anymore.
Sky+
Sky+ is another great PVR recorder for recording shows on your TV if you can't watch them on time. It offers tapeless digital video recording, and it can record up to 35 hours on an internal 40GB hard disk. It also has Dolby Digital 5.1 via an Optical Digital Output system inside.
Pros:
● It allows you to check menu options, set new recordings, or view previous recordings while recording something new.
● You can watch one channel and record another one at the same time.
Cons:
● It takes almost half the disk space, and you can't use the space for your favorite genre. You can't also get the space back by turning it off anytime.
● The timer functionality is not better than old PVR's, so this is a big drawback.
Hauppauge HD-PVR
Hauppauge HD-PVR is on our list because we have found this as a useful PVR recorder available on the market. It has some limited features, but eventually, it gets the job done. It's a unique and useful gadget that you can use to record your favorite shows anytime. It can also record your voice if you directly connect a mic to it. The recording quality will be up to 1080p HD at 30fps or 1080p at 60fps if you record videos on a PC and also have the latest software installed.
Pros:
● HD video recording system.
● It has a very simple setup system.
Cons:
● It's expensive according to the limited features.
● It's not really a PVR, but it can be used as one.
Fetch Mighty PVR
With 1TB hard disk space, 2 USB ports, and 1.5 hours Timeshift time limit, Fetch Mighty PVR is a personal video recorder for everyone. It has a smartphone scheduling App and a dedicated Netflix button that are very attractive features. It allows users to stream videos to the App and has the favorite channels feature too.
Pros:
● Simple and easy-to-use interface.
● It supports mobile devices well enough.
Cons:
● The storage hard drive limit is 1 TB only.
● Videos can't be recorded directly to the external device.
Part 3: Simplest Alternative to Record Live Shows in 2022
Obviously, you'll need to part with a reasonable sum of money to get one of the above PVR recorders. Therefore, get a cheaper and more efficient alternative in Wondershare UniConverter. Unlike the PVR recorders, this screen recording tool won't occupy any storage space in your living room. Also, it's cheaper and readily available, as you only have to install it on your Mac/Win computer and start recording videos. It also lest you add Picture in Picture (PIP) effects, annotations, voice narrations, and more. And after recording, users can edit the video further using the Video Editor function.
Wondershare UniConverter – Best Live TV Show Recorder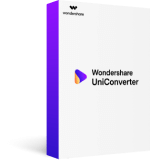 Record live TV shows in full-screen mode or selecting a specific area of the screen to record.
Record live TV shows with your own voice narrations, PIP effect, and annotations like shapes, lines, texts, etc.
Preset the frame rate, quality, folder path, and video file format.
Edit the recorded TV show by cropping, cutting, merging, applying effects, adding watermarks, etc.
Convert the recorded TV show to MP4, MOV, MTS, FLV, 3GP, MP3, M4A, and more.
Best live TV show recorder for Mac OS X 10.9+ & Win 10/8/7.
Security Verified.
5,481,347
people have downloaded it.
Apply these steps to record anything on Mac/Win using Wondershare UniConverter:
Step 1

Launch the screen recorder tool.

Launch Wondershare UniConverter on your laptop or desktop, then click the Screen Recorder tab. Now proceed to press the Camcorder button to launch the screen recorder tool.
Step 2

Choose an area to record.

Start customizing the capture area by dragging the cropper inwards or outwards. You can also click the recording mode menu to select either Custom or Full Screen. With the Custom mode, users can enter specific frame dimensions, then click Lock Aspect Ratio.
Step 3

Configure the recording settings.

Do you want to apply voice narrations over the recorded video? In that case, open the Microphone menu, then choose a voice input device. You can also select a camera under the Webcam section that you'll use to add a video overlay. Don't forget to set a sound output device under the System Audio section.
After that, click Settings under the REC button then set the target format as either MP4, FLV, or AVI. In addition to that, you can select the output quality, folder path, and frame rate. Remember to set a higher frame rate for the best result.
Step 4

Start recording your live TV show.

Click the REC button to start capturing a live TV show on your Mac/Win computer with lossless quality. Now open the recording taskbar, then click the Annotation button to start applying texts, shapes, arrows, lines, and drawings. Click Stop to finish capturing the video. Go ahead and edit it where necessary after previewing the video.
Conclusion:
To conclude this best PVR recorder review, we want to say that you can choose any of the PVR recorders that are mentioned in this article. All of these five digital video recorders for TV are very useful and unique in their own ways. Nowadays, people also have smart TVs with built-in PVR functions. Well, if you are not one of them, and you want to use a simple alternative to PVR, then Wondershare UniConverter can get the job done for you.