The Alternative to HD TV Recorder for TV Shows Recording in 2023
HD TV recorders are playing a vital role in today's entertainment medium. These recorders are providing some excellent features to customers like faster recording options, pause or rewind of live TV, excellent storage capabilities, and many more.
This article mainly focuses on the best alternative to HD TV recorder for TV shows recording in 2020 and also gives a brief overview of the best TV recorders of 2020 that are available in the market. This gives you a clear picture of the TV recorders and ensures that you grab one of them.
Part 1: Best Alternative to HD TV Recorders for TV Show Recording on PC/Mac
Wondershare UniConverter is the best HD TV recorder to help you capture TV shows without spending a lot. With this app, all you need is a TV tuner card installed on your computer, then start recording videos professionally. It's simple to use and lets users record HD TV channels on PC/Mac in a full-screen or customized mode. Users can also add sound overlays using a mic and Picture in Picture (PIP) effects utilizing a webcam. Moreover, you can apply annotations like shapes, lines, arrows, and drawings when recording a TV show.
Wondershare UniConverter – Best HD TV Recorder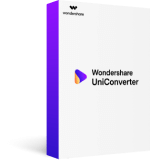 Record high-quality TV shows on a computer in full-screen or custom mode.
Record TV shows with or without PIP effects, voice narrations, and system audio.
It lets you apply voice narrations like texts, shapes, arrows, lines, and drawings as you record a video.
Convert the recorded TV show to MP4, WebM, MTS, 3GP, VOB, MOV, and others.
Edit the recorded TV show by trimming, cropping, cutting, adding watermarks, applying subtitles, and more.
Best TV video recorder for Win 10/7/8 & OS X 10.9+ (Catalina included).
Security Verified.
5,481,347
people have downloaded it.
Steps to record a TV show on Mac/Win using Wondershare Screen Recorder:
Step 1

Launch the Screen Recorder tool.

Run Wondershare UniConverter on your PC, then click Screen Recorder. After that, tap the Screen Recorder button to launch the video recorder feature.
Step 2

Configure a capture area.

After launching the Screen Recorder, tap the Recording Mode tool, then drag your mouse while long-pressing the right button to set a capture area. A more straightforward way is to open the menu list and select either Full Screen or Custom. If you choose the Custom mode, enter the frame dimensions before clicking Lock Aspect Ratio. This will make the video output more attractive to watch.
Step 3

Customize your recording settings.

First of all, select a sound output device on the System Audio section. After that, click the Microphone menu to choose a voice input device and then open the Webcam menu to select a video overlay camera.
Next, open the Settings menu to choose MP4, AVI, or FLV as the output format. You can also set the frame rate, quality, keyboard shortcuts, and folder path.
Step 4

Start capturing the computer screen.

Adjust the recording area if needed, then press the REC button to begin the recording process. Now launch the recording taskbar, then tap the Annotation button add texts, shapes, drawings, and so on. You can also hit the Camera icon to capture screenshots. And if satisfied, press Stop to finish the recording process.
Part 2: The Best HD TV Recorders in 2020
Manhattan T3-R 500GB FreeviewPlay Recorder
The Manhattan T3-R 500GB FreeviewPlay Recorder is one of the best HD recorders available in the market. It is very fast and comes with a modern interface to meet the standards and expectations of users. It has in-built smart recording features that allow you to pause or rewind live streaming channels. It is available in two different models in the market, which are 500 GB and 1 TB, respectively. Before going for this recorder, let us have a glance on the features, pros, and cons:
Features:
Apps Available: BBC iPlayer, ITV Hub, All 4, Demand 5, UKTV Play, CBS Catchup, Horror Bites, YouTube.
EPG: 8 Days Forward.
Recording: Yes, Smart HD recording and can record up to 2 channels at once.
Storage: 500GB and 1TB.
Internet Support: Yes, Ethernet, and Wi-Fi.
Pros:
● Fast and user-friendly modern interface.
● Unbeatable recorded picture quality.
● You can pause or rewind live TV.
● Supports 4K/HDR.
Cons:
● Netflix/Amazon Prime/Now are not available.
● SCART socket is unavailable.
Humax FVP-5000T Freeview Recorder
Humax FVP-5000T Freeview Recorder is one of the best screen recorders introduced by Humax. It comes with many integrated smart features, which include excellent picture quality, huge storage drive from 500GB to 2TB. It also comes with Netflix so that you can log in and record over Netflix too.
Its interface is a bit slow and takes one or two seconds to perform every action. Despite the cost and the sluggish interface, it is one of the best HD TV recorders available in the market. Let's have a look at the features, pros, and cons:
Features:
Apps Supported: BBC iPlayer, ITV Hub, All 4, Demand 5, YouTube, UKTV, Netflix.
EPG: 8 Days.
Recordings: Yes. It has a smart recording from Phone also.
Storage: 500GB/1TB/2TB Hard Drive (up to 500 HD hours).
Internet: Ethernet and Wi-Fi.
Pros:
● Exceptional picture quality.
● It has three tuners that allow you to record up to 4 different programs while watching the 5th one.
● Netflix is pre-installed.
Cons:
● Costly.
● The interface is not modern, so it is a bit slow.
● Amazon prime/ NOW is not available.
August DVB415 Recorder
August DVB415 Recorder is one of the economical screen recorders available in the market. The biggest advantage of this recorder is that the features it provides at that cost. Screen recording can be done by connecting to an external storage device like pen drive or any other storage device. You can also pause the live TV recording too. One of the biggest problems with the interface is the slow and confusing interface that it provides. Let's have a quick look at the features, pros, and cons:
Features:
EPG: 7 Days forward.
Recording: Yes, only through external devices. Play video files from USB.
Connections supported: HDMI/SCART.
Pros:
● The picture quality is good.
● Recording can be done using USB.
● SCART connection is available, which enables usage for old televisions.
● Affordable.
Cons:
● It has no internal storage.
● The Remote provided is small and confusing to use.
● Streaming apps are not available.
● The build quality is not so good.
Conclusion
As mentioned at the beginning of the article, HD Screen recorders are booming in the market now, and people are also looking for the best and modern features available in the market. We have given you the best information regarding the best HD TV recorders of 2020, which is available in the market. You can manage recordings by using the modern interfaces that come with the new and latest HD screen recorders. We hope that you liked our efforts and you are satiated with the information available in this post.