Subtitles
1. Add Subtitles

+

2. Extract Subtitles

+

3. Download Subtitles

+

4. Tips and Tricks

+
How to Free Synchronize Subtitle with Movies with 4 Effective Methods
Ever experienced the effect of improper synchronization of subtitle lines in your favorite movies or videos? It is often possible due to the inappropriate specification of time delay and speed of loading of the subtitle lines. But you can fix them. You can synchronize subtitle to a movie or video in 4 effective methods that are entirely free of cost. Read further today's article and implement them in your daily life.
Part 1. How to Re-Sync Subtitles and the Video with VLC
As we all know, VLC is one of the open-source, free cross-platform media player used by various users to date. You can play audio, video, and also add a subtitle to a video of another language. Have you ever added subtitle files to a video successfully but facing inconvenience due to incorrect synchronization effects? Well, you can perform resync with VLC at ease, and this session will teach you how.
Step 1: Open VLC media player and open the media file with subtitles.
Step 2: There are two modes of technique is offered to alter the subtitle pace in VLC media player.
Mode 1: By Keyboard shortcut
If the subtitle loading is slow and if you wish to speed up the process, press G that will speed up by 50ms.If the subtitle loading is fast and a delay is to be introduced, press H key that will reduce the subtitle speed by 50ms.
Mode 2: Manual method
Perform the Tools, then choose the Track Synchronization.
You will reach the window of the following interface with adjustment and effects for subtitles. Go to the Synchronization tab and change the specification of the subtitle. And it will now get resynced to the video and you can start enjoying your favorite video in VLC.
Part 2. How to Sync Your Subtitles Online
You can also resync subtitles successfully with the aid of some of the online subtitle resync tools available for free. We have listed three such software in this session for your practical use.
Subtitlestools is our first online subtitle resync tool that can permanently sync a subtitle file by specifying a particular timing in milliseconds. Note: If the delay is uniform throughout the subtitle file, this tool is easy to use. However, if the delay differs in different parts of the subtitle files, then you will need a partial shifter tool to carry over the process.To sync subtitle effectively for a video with Subtitle tools, all you have to do is:
Step 1: Open the Subtitletools in your default browser.
Step 2: Hit on the Choose Files icon and choose the subtitle file you want to resync. Specify the shift period in milliseconds and once complete, hit on the Shift button.
Open the Move your Sub subtitle sync tool. As you can look at the below interface, the Move Your Sub is simple to use. You can add or remove the delay in the desired subtitle also.To sync the subtitle file to your video with the help of Move your sub:
Step 1: Open the Move Your Sub in your browser.
Step 2: Choose the subtitle file and specify what process is required; Is it to add or remove the delay in the data. Then accordingly put the value in the time mode. For example, if subtitles get delayed by 1 min and 30 sec, then on the mentioned time criteria enter the value.
Step 3: After entering the values to synchronize the subtitle file and you need to hit on the Synchronize my subtitle icon once done.In 3 steps, your subtitle will be synced by Move your sub for free online, and you can add it to your video.
SubShifter is our last free online subtitle sync tool that is used to shift the time stamp of the subtitle file. It is specially formed to synchronize the slight change or slight offset between two different sources. Last but not least, it supports SRT file format that is supported by media players at present.
Step 1: Open the SubShifter in your browser. It is the first step to sync your subtitle file with SubShifter tool.
Step 2: Choose the subtitle file and enter the time shift value and hit on the Resync button. Another option in SubShifter is linear correction mode in which you can specify different time shift value for better synchronization. This way is how the subtitle synchronization is carried out for the video for free with SubShifter.
Part 3. Best Subtitle Tool You Can't-Miss (Further Reading)
Apart from the before sessions on how to Synchronize Subtitle tools for videos for free, we would also like to recommend and introduce an outstanding third-party application called Wondershare Uniconverter, a marvelous platform launched by Wondershare for its valuable customers.
Uniconverter brings to you powerful subtitle features, that comprises of extracting the subtitles, adding or editing captions as per the requirement, enabling dual or multiple subtitles.
Wondershare UniConverter - Best Subtitle Tool MOV Mac/Windows (Catalina Included)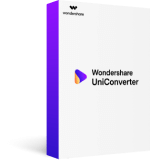 Modification of subtitles font, style, size, or other details.
It is one such software that is suitable for all sorts of audio and video format conversion.
At 30X faster speed, all forms of audio and video conversions are made to more than 1000 available formats.
With the help of UniConverter, you can perform converting, editing, downloading, transferring, and burning a video to DVD too.
You can download video from UGC sites, Record videos from streaming sites, and save videos from more than 10,000 locations in just a single click.
Security Verified.
5,481,347
people have downloaded it.
How to Convert Subtitle by Wondershare Uniconverter
Step 1 Download Wondershare Uniconverter
Step 2 Load Video into Wonderdhare Uniconverter
Click the

button and choose the source file.
Step 3 Find the Subtitle Button
Click the Crop button and go to the Subtitle menu. Find the … Icon on it and start to add subtitle to it utilizing URL or stored subtitle files.As mentioned above, under the features that you can edit the subtitle font style, size, add multiple subtitles, and other such related activities easily. Then you can click the OK button to save the subtitle file.
Step 4 Choose Output Format
Go to the Output Format: button, then choose output format such as the MP4 and Same as source format. Press the Start All button to start the process.You can find the output file in the Finished section.

Tips