Subtitles
1. Add Subtitles

+

2. Extract Subtitles

+

3. Download Subtitles

+

4. Tips and Tricks

+
Top 5 Ways to Add Subtitles to YouTube Video
Watching videos on YouTube without getting confused due to the availability of subtitles or closed captions in your own language is a wonderful experience. People from all around the world visit YouTube page with different needs and requirement and up to great extent availability of subtitles increase the interest of a user. Let's see what makes a user look for and add subtitles to a YouTube video:
Watching a video with its subtitles enhances understanding and visual experience.
Understanding an unknown language will no more difficulty with YouTube video tutorials with subsequent subtitles.
Provide a platform for online learners.
If accent or tone is unfamiliar to you, then reading subtitles make you watch the video with ease.
Availability of Subtitles or Closed captions helps a video uploader in increasing user traffic and SEO ranking.
Due to above-mentioned reasons make it imperative to add subtitles to a YouTube video. Thus, it is always wise to understand the process about how to add subtitles to YouTube videos.
Part 1. Add Subtitles to YouTube Video with Wondershare Subtitle Tool
First, we start with recommending one of the best tools for Subtitle adding and editing tool, Wondershare Subtitle Tool, which will make subtitle related tasks well smooth and enable you to quickly get the opportunity to watch your favorite YouTube video without any difficulty with subtitles. Here, each step is crystal clear with easy to use interface.
Your Complete Video Toolbox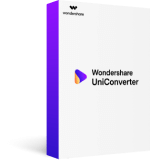 Add, download and edit subtitles with all-in-one embedded subtitle tool.
Convert to 1000+ formats, like AVI, MKV, MOV, MP4, etc.
Edit, enhance & personalize your video files
Stream your videos from Windows or Mac to other devices, including Chromecast, Roku, Apple TV, Xbox 360 or PS3
Supported OS: Windows 10/8/7/XP/Vista, Mac OS 10.15 (Catalina), 10.14, 10.13, 10.12, 10.11, 10.10, 10.9, 10.8, 10.7, 10.6
Security Verified,
5,942,222
people have downloaded it
With this amazing tool, you can easily add, search, download and upload the appropriate Subtitle for your video. Besides that, you will be facilitated with various editing options such as adding font style, width, color, the location of text, transparency, etc. Not only this you can move towards for video editing features also by selecting output format, resolution setting, cropping, adding effects, transferring data, downloading video and lot more.
How to Add Subtitles to YouTube Videos?
Now lets we learn how to add closed captioning to YouTube video in the following steps. Before getting started, make sure to prepare YouTube video on your computer first
Step 1 Launch YouTube Subtitle Editor and Add Video.
First launch the tool to open the main interface, from there click Add Files to load video. Then below the uploaded one click on either Crop or Effect option. A dialog box will appear for further processing.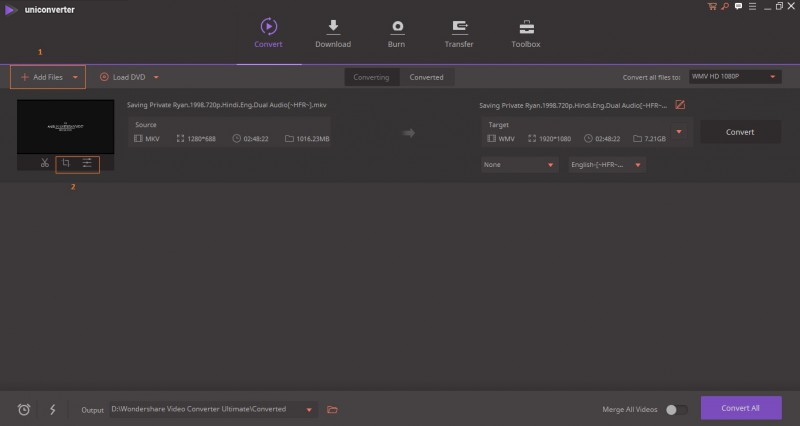 Step 2 Access Subtitle Window
In the next window go to Subtitle tab, and you will get two options as follows.
If the subtitle is already present on your system, directly click on

...

sign below subtitle tab and load that
If the subtitle is not available, click on search bar > subtitle website will appear > so enter the video name or title in the search box > out of the given list select the related subtitle > and upload that.
Step 3 Subtitle Editing
After loading the subtitle you can make necessary changes to its looks in terms of font style, size, its positioning, audio volume etc. Then enter OK button to save all these changes.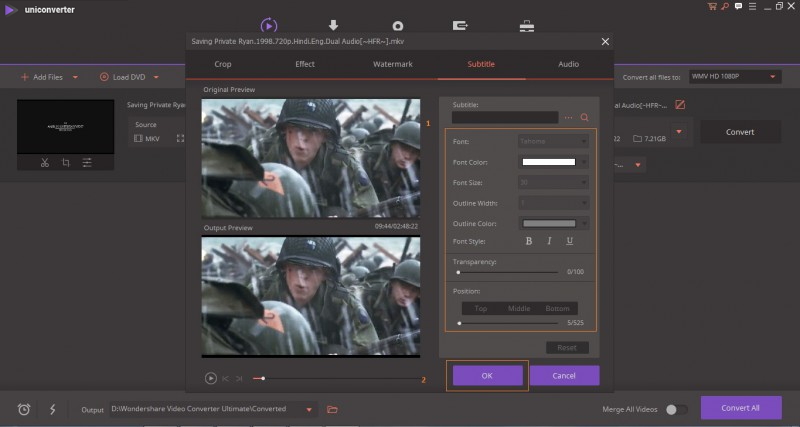 Step 4 Additional Video Formatting
Further, to save video > select the output format (same or another one) > and press Convert All button > then open Converted tab to locate your final video with subtitle added.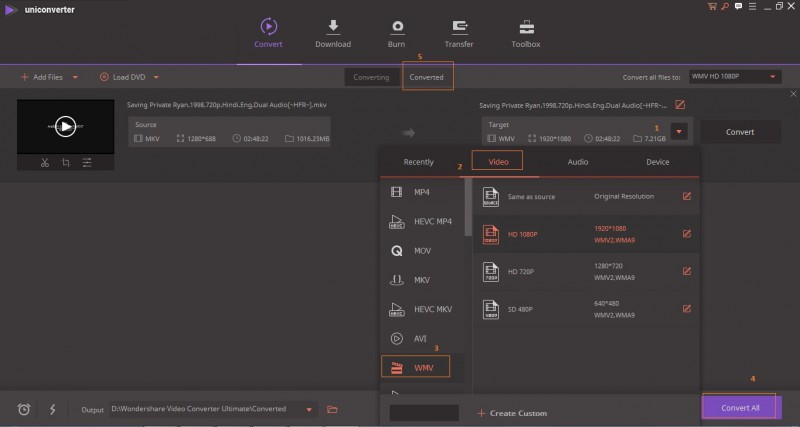 Seeing work done within time frame without doing any extra efforts is always delightful. The same experience you will get once all your subtitle adding process gets completed by Wondershare tool in no time, which might bring smile on your face.
Part 2. Add Captions to YouTube Video with YouTube Video Manager
Next method that you can apply to add cc/subtitle to YouTube video will cover YouTube Video Manager. The process is quite effective to understand how to add English subtitles to YouTube video.
Step 1. Start with Signing to YouTube account > visit My Channel > Open VIDEO MANAGER.

Step 2. Over the chosen video go to Edit drop-down menu and click on Subtitles and CC.

Then choose Add new Subtitles or CC > select language > Create new subtitles or CC.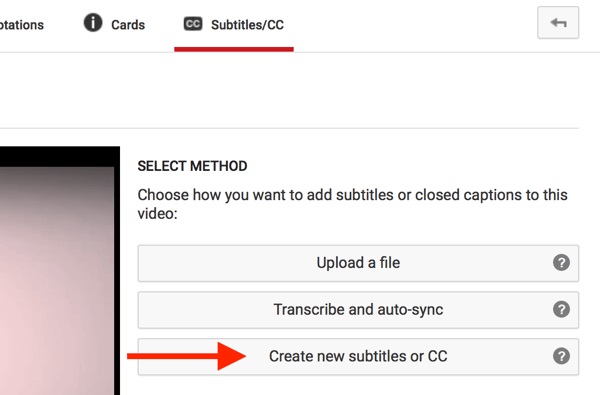 Tips: You can use play and pause button of the video to select when you want to add the subtitles.
Step 3. To Enter the text you need to click on + sign next to text area > add the text > You can make an adjustment to set the length of the Subtitle using Subtitle Bar present at either side of the Textbox.

Step 4. After done with all editing, just publish it to upload the YouTube subtitles with video.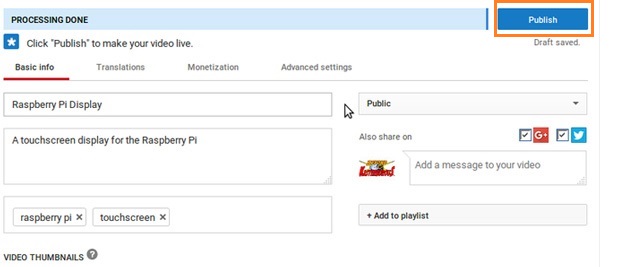 This way you can add subtitles to video on YouTube by following the method explained above.
Part 3. Upload Subtitle to Your YouTube Video
Now, we are going to tell you the process by which a Text Editor helps you to add cc to YouTube video and make you understand how to add cc to YouTube videos. Below are the step-by-step guide for your quick reference.
Open the text Editor.
Create your own subtitle, such as Subtitle Number (eg: 1), Time Stamp (eg: 01:20:05:00) which reflects one hour, 20 min, 5 seconds and Text, sample text for a song. Check the image below to view the complete sample format.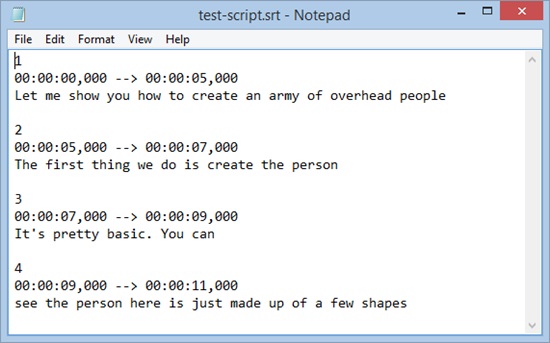 Then open file menu to save as > file name with srt extension > Save as all files type >

Encoding as UTF-8

> Then click the

Save

button.
Now you need to open YouTube Page > Visit My channel > Choose Video Manager > Then select Subtitles and CC >and click on

Add new subtitles and CC

.

Next you need to choose

Upload a File

option > Then select the

Subtitle File

(Subtitle Notepad created and saved by your end) > Press

Upload

.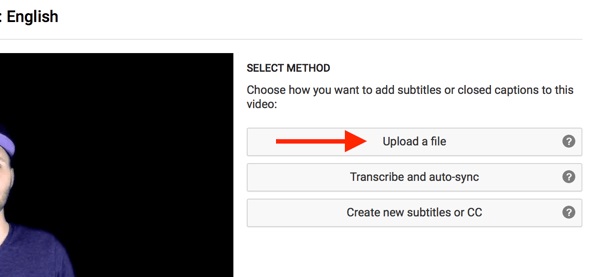 Also, you can make necessary changes by dragging the subtitle bar> and finally publish that. Now you know that how to turn on cc on YouTube.
Part 4. Use Subtitle add-ons to Add YouTube Subtitle Online
If instead of the traditional way to know how to add captions to YouTube, you are looking out online alternative then answer is in this part. Just read to know how to add subtitles to YouTube videos online easily.
Step 1. Select Video to Add Subtitle
First, visit https://substital.com/, there you need to select the video at the search bar (For Chrome or Firefox users) to add subtitles to YouTube video online.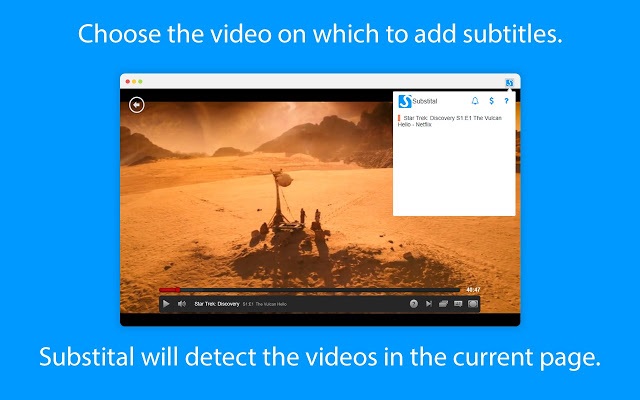 Step 2. Search Subtitles to Choose
Now you need to search the Subtitles and select the one needed.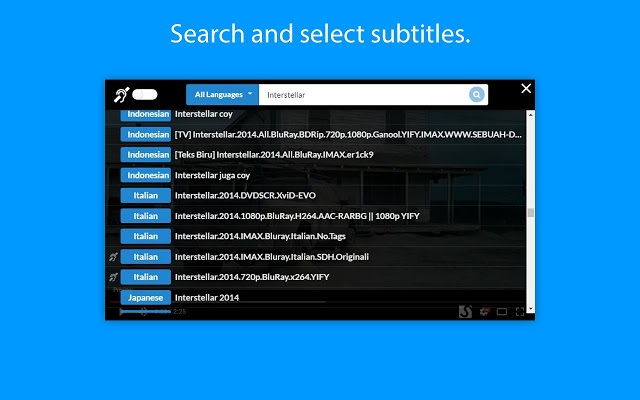 Step 3. Adjust Preferences
You can adjust the preference for the subtitles such as font color, background, size etc.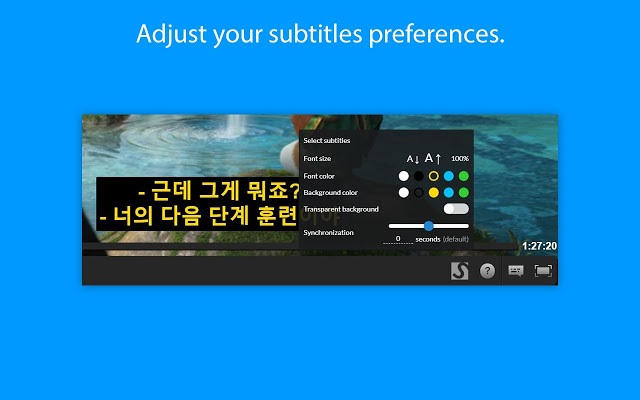 This way you can go about how to add closed captioning to YouTube video.
Part 5. Using YouTube Automatic Captioning
If worried about the mismatch of time and speech wordings, then just follow the following steps to know how to turn off/on subtitles on YouTube automatically.
Step 1. Login to the account > ; Open My Channel > Visit Video Manager (List of Videos appear) > next to the selected video whose Subtitle you wish to add, visit Edit > Subtitles and CC > Add new Subtitles or CC > Then choose Transcribe and Auto Sync.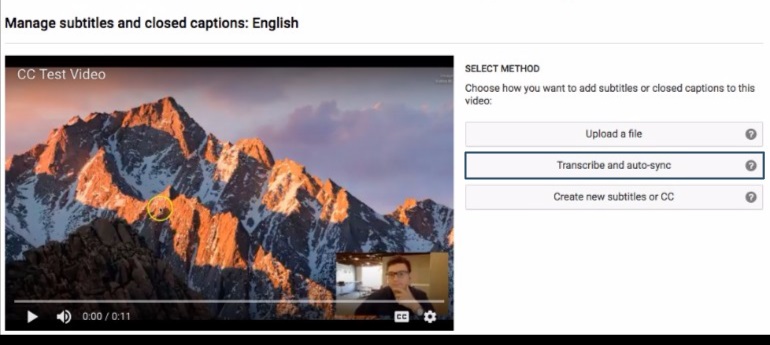 Step 2. Doing so will appear the text area next to the video > define language (Say English) > In the text area you need to type word by word as is given in the audio of selected video > after that press Set timings, which will set the timings of the speech as per the video automatically > finally Publish it.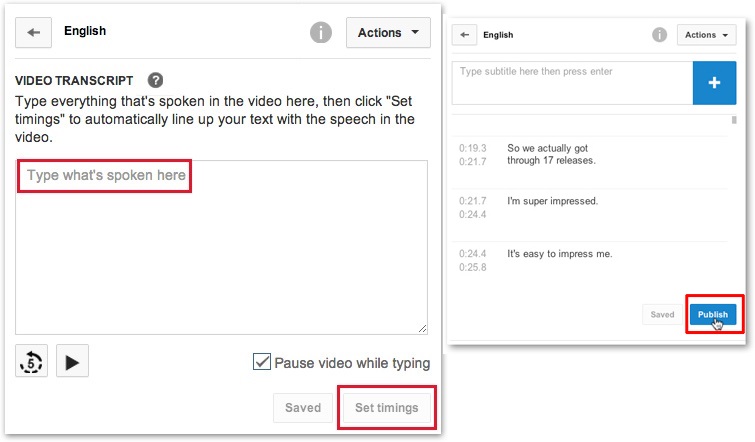 By now, you know how to add subtitles to YouTube video, so just log in to YouTube to apply this method to other videos too.
Being a user it becomes easy to understand a video of foreign accent or language due to the availability of subtitles. Besides that, it adds much value to a video for a video channel owner in gaining user traffic to its channel. So, it is important to add captions to YouTube video, using best method will help you a lot. Most of the methods for adding subtitles to YouTube video, have their prime motive limited to adding subtitles only, but if you go with Wondershare, your area of application will reach much beyond to a number of varied features. So waiting for what, go and have the best tool.