What Is the Best Way to Transfer Videos from PS4 to Phone in 2023
Recently, Sony announced that it would disable Facebook integration for PS4, a piece of news and event that is posing a challenge for gamers who want to share the gameplay on the community. Apart from that, transferring PS4 videos directly to your phone can be another challenge on its own since you cannot connect and transfer videos straight to your phone via the available Bluetooth on PS4.
Learning how to transfer videos from PS4 to phone is vital for most gamers. Hence, this article will explain the best way to transfer PS4 videos to your phone so that you can easily share them with your friends on social media. We will also show you how to record game videos on PS4 and share your gameplay on PS4.
Wondershare
AniSmall for iOS
Compress, convert, transfer video
in one click without losing quality.
Part 1. The Best Way to Transfer PS4 Videos to Your Phone
If you are looking for the best way to transfer PS4 videos to the phone, we recommend Wondershare UniConverter (originally Wondershare Video Converter Ultimate) due to its awesome features. This tool is a complete video toolbox that allows you to edit videos, apply effects to video, and transfer videos from your computer to Android devices, Apple devices, camcorders, and other external storage devices.
The app also allows you to convert your PS4 videos files to popular video formats supported by most devices and video sharing platforms at high speed. It supports more than 1000 file formats, and its file conversion process is smooth and reliable. It can compress PS4 video files without any loss in quality, download videos from over 10,000 sites at high speed, and convert your videos for VR devices.
Wondershare UniConverter - Easy-to-Use Video Transfer Tool on Mac/Windows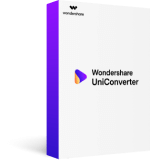 One-click to transfer videos from PC to the external storage devices
Convert videos to 1,000+ formats, including AVI, MKV, MOV, MP4, etc.
90X faster conversion speed than other common converters.
Edit videos with trimming, cropping, merging, adding subtitles, and more.
Burn video to playable DVD with attractive free DVD templates.
Download or record videos from 10,000 video sharing sites.
Versatile toolbox includes fixing video metadata, GIF maker, and screen recorder.
Supported OS: Windows 10/8/7/XP/Vista, macOS 11 Big Sur, 10.15 (Catalina), 10.14, 10.13, 10.12, 10.11, 10.10, 10.9, 10.8, 10.7, 10.6.
Security Verified.
7,851,625
people have downloaded it.
What's more, the tool is easy to use, thanks to its intuitive user interface. It supports both Mac and Windows OS and features many other useful tools that you may found beneficial. Follow the steps below to learn how to transfer PS4 videos from PC to phone with Wondershare UniConverter.
Note: Before you transfer PS4 videos to your phone, using this tool, you must have copied or saved the videos to a USB drive. To transfer a saved gameplay video to a USB Drive, insert a FAT32 or an exFAT formatted USB drive into an available USB port on the front of your PS4 and follow the guide below.
1. From the Active Menu, go to the Capture Gallery. If you are unable to see this option, upgrade your PS4 system software to at least 1.70.
2. Select the gallery where the video you want to transfer is stored. If you don't know which gallery to look for it, select All and then Video to focus only on the video's search criteria.
3. Next, highlight the video you wish to transfer and then press the Options key
4. Choose the option to Copy to USB Storage and then press the Xkey.
5. After moving your saved PS4 video to the flash drive, follow the steps below to transfer the videos into your phone. This aspect will also explain how to transfer videos from computer to phone using the Wondershare Uniconverter.
Step 1

Download and install Wondershare UniConverter

Install the software on your computer from the Wondershare's official website. Run the program and click on the Transfer option at the top of your screen.
Step 2

Insert the USB and add PS4 videos.

Insert the USB stick containing the PS4 videos into your PC. Allow UniConverter to recognize your USB stick and then click on the + Add Files to add PS4 videos from the USB flash drive. After adding the PS4 videos, eject the USB stick from your PC.
Step 3

Connect your phone to PC

Using your phone's USB cable, connect your phone to the computer. UniConverter will load the phone's driver files and install them for a smooth connection and transfer of data.

Look out for the on-screen prompt on the program to switch on the USB debugging function on your Android device.
Note: The enabling USB debugging for your Android devices varies from one model to another and from one operating system to another. So, make sure you follow the exact process for your device on the tool's interface.
If you're using an Apple device, enter your device's passcode to show that you authorized the connection.
Step 4

Transfer Video to Phone

After connecting your phone to your PC and authorizing the connection, the interface will look like the one below. From here, click on Transfer to send the videos straight to your phone.
If the video files are many, click on Transfer All to activate batch transferring. Next, you will see a progress bar that gives you the length of time the transfer will take. At the end of the process, the screen will display Transfer successfully.
After transferring the video, you can now watch the transferred PS4 gameplay video on your phone or share it with your friends on social media.
Congratulations, you have successfully learned how to transfer videos from laptop to phone.
Part 2. How to Record Game Video on PS4
If you are a gamer, sharing your PS4 video clips and screenshots with your friends and fans means sharing your joy, accomplishments, and love. If you have always wanted to share your gameplay but did not know how to start, the good news is that we have the solution you seek. This section will learn how to record clips of your PS4 videos on your PS4 and save or edit them before you upload them online.
Steps for Recording Gameplay Video on PS4
1, To record a video clip of an event that occurred, as you are playing a game, especially when you do something remarkable and like to share it as a video, press the share button.
2, To record a video clip of an event that is about to happen, press the share button two times at the beginning of the scene you wish to save and then press the share button again when the scene ends.
Note that you can save a gameplay video clip with a maximum duration of 15 minutes gameplay. The PS4 platform calculates the video duration of 15 minutes in reverse mode and records the event within the past 15 minutes. That is, capturing only the last 15 minutes from the exact time you press the share button to end the recording scene.
How to save a Gameplay Video Clip on PS4
To save a video clip, press the share button, followed by the square button. After saving a video and you wish to delete it, press the circle button
Part 3 How to Share Gameplay on PS4
If you usually love to share your videos and screen captures through Facebook, PS4 does not support Facebook anymore, but you can use Twitter and YouTube platforms. Here is how to share gameplay video clips by Twitter.
How to share your PS4 videos through Twitter
Transferring your video through Twitter is equally important as knowing how to transfer videos from PS4 to the phone. Follow the steps below.
● You need an active Twitter account to share your PS4 videos on Twitter. If you do not have one, you can sign up for an account by going to the Twitter homepage.
● After signing up, link your Twitter account to your PS4 account and Launch the PS4 app.
● Go to Settings (located on the top right navigation bar) and scroll down to choose Account Management.
● Now select Link with Other Services. At that spot, you will see a list of services that PS4 supports, such as Twitter and YouTube. Pick Twitter at this point to link your Twitter account to PS4.
● Next, choose the option that says, Add an account, and the console browser will appear automatically. Sign in to your Twitter account by entering your account credentials.
● You may choose to have two-factor authentication enabled or do it later and enter the option of who can tag you.
● After signing up for twitter and linking twitter to PS4, you can start sharing your PlayStation video clips and screenshots on Twitter directly.
Note: You can follow the step above to share your PS4 videos on YouTube. However, you need to link PS4 with your YouTube account from the Account Management settings.
Other ways to share a PS4 gameplay video
1 You can also use the Capture Gallery to share or upload a PS4 video. While at the Capture Gallery, select the video you wish to share and press the Share button.
2 You could also choose a video clip and edit it to add a comment and link the video clip to your Twitter account.
3 To restrict a video to the scene you like. Press Edit to trim the video clips from the starting scene to the point it ends.
4 When you finish editing, share the video by pressing the Share button on the game controller, and then choose the Upload Video Clip option.
Conclusion
Sharing your PS4 videos is a great way to share the fun and your love for the game and your achievements with your friends. This article shows you how to transfer videos from PS4 to phone or PC and share it with your friends or save for future viewing. We have also discussed how to record game videos on PS4 and share gameplay on PS4 to your social media accounts. If you find this article resourceful and beneficial, kindly share it with your friends.