Metadata and Tag
1. Edit Video Metadata

+

2. Edit Music Tag

+

3. Edit Video Tag

+

4. Other Metadata Tips

+
6 Best Music Tag Editor Software Recommended
In this digital age, where music streaming is available easily online, no one really thinks about metadata and neither think that it is necessary. However, if you are a true fan of music, you will know that pain of collection and poorly tagged music library. This is what we are going to talk about here. In this article, we will tell you about the top 6 music tag editor software, that you can start using from now on.
Part 1. Best Music Tag Editor: Edit Music Tag Easily
If you are searching for the best and free mp3 tag editor, you can consider using Wondershare UniConverter (originally Wondershare Video Converter Ultimate). Metadata is an important piece of information through which you can gain knowledge about other data. Metadata helps you to find a particular type of data easily. Wondershare Uniconverter is an ultimate video converter tool, which provides a wide array of other tools as well, including Wondershare MP3 Converter. This video editing software allows you to convert videos and audio metadata easily. For example, you can use this mp3 info editor tool to add the director's name, episode name, album's name, actor, and many others. Not just this, you can crop, trim, add watermarks, and even apply effects as well through this one software.
Your Complete Video and Audio Toolbox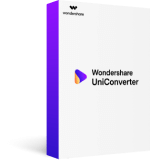 Work as a music tag management tool to edit audio metadata files.
Burn audio files to CD easily on Windows/Mac.
Convert video to over 1000 formats like AVI, MKV, MOV, MP4, etc.
Convert video to optimized preset for almost all of the devices.
30X faster conversion speed than other common converters.
Edit, enhance & personalize your videos by trimming, cropping videos, adding subtitles and watermarks, etc.
Burn video to playable DVD with an attractive free DVD template.
Download or record videos from 10,000+ video sharing sites.
Versatile toolbox includes GIF maker, VR converter, and screen recorder.
Supported OS: Windows 10/8/7/XP/Vista, Mac OS 10.15 (Catalina), 10.14, 10.13, 10.12, 10.11, 10.10, 10.9, 10.8, 10.7, 10.6
Security Verified,
5,481,347
people have downloaded it.
Part 2. How to Use the Best Music Tag Editor
Wondershare Uniconverter is easy to use and is extremely user friendly. You can use this software to add metadata to any of your audio files. No matter when you would like to use Uniconverter, it is always there. By adding metadata, you will be able to identify its content easily and swiftly. If you would like to know about the process of using the best song tag editor, then read this blog because we are going to share step-by-step information for the same. Go through the step-by-step guide and learn how to edit metadata easily.
Watch Video Tutorial to Edit Music Tag on Windows, Similar Steps on Mac
class="ac">
Step 1

Operating Wondershare Metadata Editor

To begin with, visit the official site of Wondershare Uniconverter and download the music metadata editor. Install the software and run it either on your Mac or PC. Now, the main interface will have five options, click on Toolbox. Select Fix Media Metadata from the options provided. Look at the screenshot to understand better.
Step 2

Choosing the Audio or Video File

After clicking on Fix Media Metadata, a new pop-up window will appear. From there, you will have to select Choose File. After that, add the desired file to the software so that you can begin the editing process. Once you are done with choosing the audio file, proceed with step three.
Step 3

Editing Information

Once you are done with adding the file, it will become available to edit the information. Check the screenshot below. In this section, you can select the audio or the video file and add the necessary changes and edit it to add the information.

After every change is done, click on the Save option to save the changes. Once done, the details will be added, and the information will be updated.
Part 3. Other 5 Music Tag Editor Software You Should Know
Just like Wondershare Uniconverter, there is other music tag editor software available in the market as well. We would like you to go through each of them and read about their features, as well as their pros and cons to decide which music tag editor software will be the best for you. Let's get to know about a few other music info editors, which you might be interested in. Here in this section, we are going to talk about five commonly used editing music metadata for windows.
Mp3tag is a robust and friendly metadata editing software for audio files. This software supports iTunes MP4, ID3v2.3, ID3v1, ID3v2.4APE Tags, VMA, and Vorbis Comments. Not just this, the software also allows online database lookups too. For instance, freedb, MusicBrainz, and Discoms. Mp3tag lets you easily gather tags and also lets you download cover art as well. Plus, you can rename the file as per the tag information, replace words, as well as characters, create playlists, import or export tag information, and more. By using the same software, you can generate reports based on user-defined templates. Mp3tag is free to download; here are some of its pros and cons that you need to know.
Pros:
The design is simple and clean. It shows existing tags and also offers a delete function as well.
You can customize the front panel and also create a playlist.
Online database lookups are available as well.
Cons:
No editing and viewing synced support available for lyrics.
Lyrics are restricted to six lines only, and you can't extend it.
The next popular music tag editor for windows 10 is TigoTago, which is a spreadsheet-based metadata editor tool for different media files. This easy-to-use tool can be used to modify and even edit tags easily. It allows you to add metadata for a huge number of files. If you have a lot of files to be tagged or you would like to rename them, then TigoTago is your perfect metadata editor partner. This tool lets you have full control over the file. You can decide what to do with it and finally save it on your computer.
Here are some of the pros and cons of TigoTago:
Pros:
Easily imports tag from the internet even for all the unnamed files.
Simple interface and easy to use.
Cons:
The interface might come across as outdated for a lot of users.
TigoTago is unfortunately not available for Windows older version users.
TagScanner is a reliable managing and organizing tool for all of your music collection. You can use it to edit all the audio formats, and it supports Vorbis comments, ID3v1/v2, WMA, APEv2, and also MP4 tags. Feel free to rename the files as per the tags, and if you would like to import tags for files name, then that can be done as well. Create a playlist within a click, and you can export the collection to HTML. It lets you quickly create a playlist, support for Unicode, Multilanguage interface, and more.
Pros:
Simple to use and easy to understand.
It supports more than 30 languages, which we think is really commendable.
It is light to use, portable version, and very fast.
Cons:
Few people might need some extra time to get accustomed to the layout.
It doesn't support many audio formats, though, if you compare this software to others.
Metatogger is an easy-to-use tag editor tool for audio files. If you would like to use an extremely simple metadata editor tool, then you can consider trying Metatogger. Use this to rename the files with tags content, and you can retrieve the file name, as well as paths, retrieve covers, as well as lyrics; you can also easily clean unwanted tags as well. Metatogger works efficiently with FLAC, Ogg Vorbis, WMA, and M4A.
Pros:
MetatOGGerhas a very simple interface.
It is easy to use, and has an attractive user interface.
Cons:
Although MetatOGGercan edits the files faster, it crashes in between.
Some users have also complained about the outdated look of MetatOGGer.
The last on our list is MediaMonkey. This software can manage more than 100,000 music, as well as video files. You can use it to record CD and to download music videos, podcasts, as well as movies as well. You can automatically look up and then tag album with the lyrics, art, and different type of metadata as well. You can manage video and audio genres, as per the music file. Classify them as audiobooks, classical, home movies, and podcasts. Not just this, other features include playing MP3 easily, creating a playlist, sync Android, iPod, iPhones, and iPads.
Pros:
MediaMonkey can easily organize music, as well as edit tags for every audio library.
It can rip and burn CDs as well.
MediaMonkey also has a simple to use interface as well.
Cons:
Only the basic version is free; otherwise, the paid version could be a little expensive for other people.
One of the biggest drawbacks of MediaMonkey is that it doesn't seem to be supported by Apple Mac OS X, as well as Linux.
Conclusion
There is a range of music tag editor software available online, take a look at all the features, and then decide on the best music tag editor that will be suitable for you. But, do consider using Wondershare Uniconverter when you need a music tag editor for Windows 10. You will find it extremely easy to use.