20 Useful Keyboard Shortcuts for Avid Media Composer
When we talk about using software the first thing is how easy it is to use. How comfortable you are to use it? If we know the shortcuts the work will become smooth and actually we will be enjoying it and if we are using a mouse and doing tons of clicks then the work seems to be more hectic and forget about the efficiency. So, the first thing after buying the Avid media composer is to know the keyboard shortcuts. Later, in this article, we will be discussing a few basic and important shortcuts which will help you to the maximum in using the media composer.
Before moving toward the shortcuts we should talk about the versions and platforms on which you are running the software. Don't worry about the different versions of Avid media composer because controls are 90 percent the same. The important thing which we need to care about is the platform. We run an Avid media composer on two different platforms. Platforms here refer to operating systems. Two platforms are Windows and Mac. There is a slight difference between the controls in these two. As we all know that we have two important keys in windows which are generally used in most of the shortcuts, Alt and Ctrl. Whereas in Mac Alt is replaced by Option and Ctrl is replaced by a unique square symbol which all the Mac users will be familiar with. Only these two control keys play a major role in making the composer easy to use.
It's time to discuss some basic and important shortcut keys which will help you guys to use the Avid media composer effectively. Following is the list of shortcuts that are used frequently while editing.
+
1. Ctrl + N will help you create a new bin where you can work and use different tools. You can imagine it as a project window where you perform editing.
+
2. Ctrl + A shortcut will make it easy to select all the items in the current being. That means with the help of the strokes of these two keys you can select all the items in the current bin.
+
3. Ctrl + W help closing the open windows, directories and bins. This shortcut is helpful when you have different windows open and it is making your work complex.
+
4. Ctrl + P does the same work as it does in all other programs. It helps print the bin in the desired format.
+
5. Ctrl + D duplicate the selected clips, segments or titles.
+
6. Ctrl + l select clips or sequences in the bin, then use this shortcut to open the console window, which will display useful information.
+
+
7. Shift + Ctrl + G creates a group clip from selected master clips and sub-clips.
The above-mentioned shortcut keys are some of the important and the most basic shortcuts used while working in a bin on the Windows platform.
Let us discuss the shortcuts used when working with audio.
+
8. Alt + pan slider will snap to mid in audio mix tools.
+
9. Alt + volume slider will snap 0db in audio tools.
+
10. Alt + audio track monitor button is used to select tracks for audio scrub monitoring.
+
11. Alt + Track solo button is used to mute the selected track. The advantage is that you can mute multiple tracks and it can be up to 8 tracks.
+
12. Hold Alt and drag the keyframe will move the audio keyframe in the timeline in a horizontal fashion.
As we have learned some basic audio editing shortcuts now it is time to learn about function keys. You can find function keys on the top row of the keyboard where you can find the F keys followed by numbers 1 to 12. Let see their use.
14. F1 will mark the in-point of a sub clip and at a later time, the in-point will be updated.
15. F2 will mark the out-point of a sub clip.
16. F3 adds a red locator to the clip.
Above mentioned three function keys are the basics of capturing. You can try f4 – f12 keys and check their use. Basically, after f3 all the function keys are used to add different color locators to the clip. Let us move to the most important part of a media composer which is editing and if we know the shortcuts then we can edit a clip, frame, or video within a very time as compared to the conventional methods.
+
17. Hold the Ctrl key and press Z will help to undo the work performed. Let say if you have done some editing and you are not satisfied then you can use this shortcut to go back to the previous set.
+
18. Hold the Ctrl key and press R is just opposite of Ctrl + Z and it is used to redo the undone work.
+
19. Hold the Ctrl key and press C is used to copy the clips between the mark-in and mark-out on the selected text.
+
20. Hold the Ctrl key and press V is used to paste the copied material.
We have discussed 20 basic shortcuts which will help you make your job easier and all the above-mentioned shortcuts are for windows platform. If you are working on Mac PC then you have to change the alt key with the option key and ctrl key with a unique square looking key on the Macintosh keyboards.
Apart from these basic shortcuts, I would like to mention a few more shortcuts that will help you select different tools effectively. These are given below.
+
1. Ctrl + = first, select the Composer Window, a Bin, the Timeline or the Capture Tool, then use this shortcut to quickly open the related settings. To open the Trim settings, you must be in Trim Mode AND make sure that the Composer window is active (rather than the Timeline window).
+
2. Ctrl + 0 open or select the Timeline window.
+
3. Ctrl + 1 select the audio tool.
+
4. Ctrl + 2 open avid calculator.
+
5. Ctrl + 3 open command palette.
+
6. Ctrl + 4 open composer window.
+
7. Ctrl + 5 open media creation.
+
8. Ctrl + 6 open the console.
+
9. Ctrl + 7 open capture tool.
+
10.Ctrl + 9 open project window.
We have covered the basic shortcut keys which will make your job easier than ever in using the Avid Media Composers. There are a number of shortcuts which you can use but for a beginner, it is always suggested to start with basics and later on when you become familiar with the software you can start learning different shortcuts as well. But for most of the purpose, these shortcut keys will be more than enough.
I hope that you have got maximum help from this article.
Your Complete Video Converter Toolbox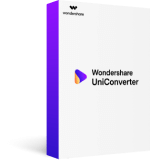 Convert video to over 1000 formats like AVI, MKV, MOV, MP4, etc.
Convert video to optimized preset for almost all of the devices.
90X faster conversion speed than other common converters.
Edit, enhance & personalize your videos by trimming, croping videos, add subtitles and watermark, etc.
Burn video to playable DVD with attractive free DVD template.
Download or record videos from 10,000+ video sharing sites.
Versatile toolbox includes GIF maker, VR converter and screen recorder.
Supported OS: Windows 10/8/7/XP/Vista, Mac OS 10.15 (Catalina), 10.14, 10.13, 10.12, 10.11, 10.10, 10.9, 10.8, 10.7, 10.6
Security Verified,
5,481,347
people have downloaded it.