Top 10 Best Free After Effects Plugins for Video Editing
After Effects is a very effective program that even in standard form can produce remarkable effects that were probably never fully expected even from Adobe, however one of the great things about the product is the proliferation of plug ins that can help automate some of those effects or even add completely new tools to your arsenal.
With that in mind, here we will list out top 10 plug ins for After Effect that come at the marvelous cost of nothing, yes, they are all completely free.
First on my list is a very simple plug in, however it is such a timesaver that it is definitely a plug in that should be on any list. Copy-Image adds a single command to the edit menu, that command being 'Copy Image'.
What that command does, in a single click, is flatten and copy the current composition at the time selected to the clipboard, enabling you to paste it into any other program, such as Photoshop, without the need to go through the process of saving a frame to an image file and so on that out of the box After Effects requires. Not a game changer by any means, but very much a time saver, well worth it.
Nothing in the world is better than a light saber, and lucky for us Video Copilot have provided us with a free preset to create them! Video Copilot actually produce around 30 free presets covering a wide range of tools, but for the 2nd spot on our list we just couldn't resist the light saber tool. It comes with a comprehensive set of options and allows you to change colors, perspectives, add motion blur and even includes the ability to simulate the saber firing up and shutting down. Just add sound effects!
3. AE Flame
This is a lovely effect that generates beautiful colored fractals that can be animated. With options for color, intensity, density and so on they are also highly customizable to enable you to get the precise effect you are after. There are so many uses for these from intros onwards, they do look stunning and are easy to use. Whilst there are plenty of paid for plugins that can produce a similar effect, this one is completely free.
4. Normality by 3DCG
This is a plug in for lighting and shading your footage, but why this one stands out above other free plug in utilities for lighting is that it is of such a high quality, packed with professional features to create some stunning effects. Enabling lighting of 3D objects from directly within the frame , something that was, not too long ago, the domain of expensive packages, here you can have that functionality and control for free.
5. Typominal - Digital Typewriter Text Preset
Not something you will use every day, nonetheless, it is a great little preset to have available, and as it is free, why wouldn't you? Typominal is applied to a text layer and creates a computer terminal look for the text. It contains a choice of two cursor types and is very effective at what it does. Think of that scene at the start of Alien, maybe even Wargames, there are many places to fit that style in, science fiction especially. No, it won't be a go to preset on every project, but for the right project, it is a fantastic effect.
6. Coremelt Free
This one is Mac only, but it is such a comprehensive package that it really has to be included here. If you have the right platform to use it, there is a whole host of options available within this single pack, with 44 separate plug ins including 10 active text effects, all completely free with no time limits, watermarks or anything. For anyone looking for a general package of plug ins to increase their options, this one is most definitely it. Very much a professional product from a professional company, for free!
This is another simple one, but very useful. It enables you to mimic the Instagram filters that are so well known, not to mention popular with millions. You can match up with mobile footage in an intro maybe, or just want to give that look to your footage, whatever the reason, it does the job easily and effectively.Another free plug in that doesn't have a wide range of uses but is very effective in doing what it is designed to do. You want the Instagram look in your video? This does it in one click. For free.
Another Video Copilot plug in here, and given the quality of their free offerings it is not surprising. Unlike the previous light saber plug in, this one is a bit more mainstream in its use. Creating reflections even at arbitrary angles, the effect is, as we come to expect from Video Copilot, simply stunning and easy to implement. As ever, they even produced a free video guide to help you get to grips with it and get the best out of its capabilities.
This one does exactly what it sounds like it does, it creates Christmas tree leaves and branches for you. They can be animated, they are very realistic and they are perfect for any holiday themed project. There is also a companion plug in called ornament that is also free that lets you create beautiful Christmas tree decorations to hang from your newly realized trees. Both products are highly customizable and very effective. Yes, the subject matter may seem less serious, but these are high quality products capable of very realistic output, a bit of fun for the holidays and a serious tool all in one.
RedGiant make some exceptionally high quality plug ins, and this free option is no exception. Whilst it lacks the versatility of the paid for plug ins, that is understandable, but what it does have is 20 presets for color effects to simulate the look of various feature films, including The Matrix and Saving Private Ryan. These are no thrown together freebies either, these are sample presets that are included within the much broader range of the paid for product, so a fully-fledged professionally produced product for free. It can't get better than that.
There are so many options for plug ins for After Effects that you really can find a tool to do pretty much anything, perhaps the main thing we took from our research into this top 10 list is that in many cases, these free products are as competent and professionally produced as any paid for plug in out there. Check them out before spending your cash.
This is a basic tutorial about After Effects, professional video editing software. However, if video editing is new to you, consider Wondershare UniConverter (originally Wondershare Video Converter Ultimate), which is a powerful but easy-to-use tool for users just starting out. Download the free trial version below.
Wondershare UniConverter - Best Video Editor Windows/Mac (Catalina Included)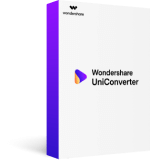 Edit videos with trimming, cropping, rotating, adding subtitles, adding effects and more others.
Customize 4K videos by changing resolution, bit rate, encoder, frame rate, etc.
Convert videos to 1000+ formats with high-quality output.
Burn videos to DVD or Blu-ray disc with free DVD menu templates.
Optimized presets and convert video for mobile devices, like iPhone, iPad, Huawei phone, etc.
90X faster conversion speed than common converters with unique APEXTRANS technology.
Transfer videos from computer to iPhone, iPad and other devices directly and vice versa.
Versatile toolbox: Add video metadata, GIF maker, video compressor and screen recorder.
Supported OS: Windows 10/8/7/XP/Vista, macOS 11 Big Sur, 10.15 (Catalina), 10.14, 10.13, 10.12, 10.11, 10.10, 10.9, 10.8, 10.7, 10.6.
Security Verified.
7,975,022
people have downloaded it.