SF2 to WAV: How to Convert SF2 to WAV Without Any Hassle
Here we'll talk about various ways to convert SF2 to WAV using audio converter software. Wondershare Uniconverter and 2 more software are discussed in the article that can easily convert SF2 to WAV in easy steps.
Part 1. What is a .sf2 File
.sf2 is mainly the extension for SoundFont 2 soundbank files, which relates to a batch of audio samplings played by the MIDI player on our PCs. There is a lot of free online software available that plays .sf2 files. Also, some software like a MIDI player on your PC can play such types of files.
On the other hand, WAV files are the widely adored and popular file type used by millions of people worldwide. Most of the devices support playing a .wav file.
That is why when you have a .sf2 file, you may not be able to find options where you can play such files. It's better to convert them to a popular format, such as WAV. And for that, you'll require an audio converter tool that converts .sf2 files to WAV files. And so as we bring to you the top 6 audio converter tools that support Windows and Mac operating systems.
Part 2. 2 Easy Ways to Convert SF2 to WAV Online Free
Sometimes, there are situations where you don't have an option to play the .sf2 files using any device or software. But the situation arises where it is mandatory to play such files. Here comes the use of an audio converter that convertsSoundFont audio to WAV files. And here, we'll explain how you can easily convert .sf2 to WAV using 3 simple yet powerful audio and video converter tool.
There are 2 online SF2 to WAV converters that you can also convert SF2 files to WAV files easily. Check out the following part.
It is a free online software to extract the samples of SF2 files and convert it to any other file format. This software requires a lot of manual instructions to be made and doesn't suit beginner users with technical knowledge.
Pros:
It is 100% free.
It supports multiple file formats, specially designed for SF2 file types.
Cons:
The user interface is not easy to understand.
You have to choose so many settings when converting from SF2 to WAV files.
How to Convert SF2 to WAV Using EXMP:
Step 1: Open EXMP and select the number 4 option "Convert SF2 to some other format".
Step 2: Select the directory where you want to store the converted file and select the .sf2 files you want to convert to upload to the SF2 converter.
Step 3: Select the number 2 option to extract the samples. Then, select the output file type to "WAV" and click enter.
It's a free SF2 to WAV converter software, which is also available in a premium version can quickly convert SF2 files to any other file formats such as WAV format. It is a cross-platform software supporting various types of file formats.
Pros:
It is fast.
The software is extremely secured.
It supports multiple file formats.
It offers a huge library.
It is a cross-platform software.
Cons:
It requires the user to sign up to the website and then convert the files.
How to Convert SF2 to WAV Using Translator:
Step 1: Download the software from http://www.chickensys.com/products2/translator/ and install it on your PC.
Step 2: Click open the software and import the file you want to convert by selecting the "Add files" option.
Step 3: Select the directory you want to save the file and select the output file type to WAV.
Step 4: Press "Convert" to start the file conversion process fromSF2 to WAV.
Part 3. How to Change SF2 to WAV with Wondershare UniConverter
The above three SF2 to WAV converters can help you convert small sf2 files, but when you need to convert a large sf2 file losslessly, they will fail to finish. There are lots of useful video converters on the market, but very few converters can convert SF2 to WAV or other common formats quickly and easily. When it comes to the SF2 to WAV conversion, another helpful way can help you out if you want to convert SF2 to WAV without any quality loss. That is to record the .sf2 file and then convert it to the format you want.
Wondershare UniConverter (originally Wondershare Video Converter Ultimate) offers lots of functions with highly secure, including a video and audio converter, DVD burner, video compressor, video editor, screen recorder, and additional features in the toolbox. Although it cannot convert .sf2 files to .wav files directly, its powerful recorder function can help you out. It offers both a paid version and a free trial version.
Wondershare UniConverter - Your Complete Video Toolbox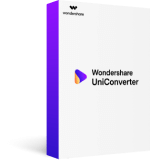 The conversion rate (WAV to SF2 or SF2 to WAV) is 90x faster than any other media converter software.
It supports a multi-platform environment and more than 1000 types of file formats.
Apart from file conversion, it also offers file compression, editing, recording, and burning files to CD/DVD.
Edit videos with trimming, merging, editing subtitles, adding watermarks, etc.
There are additional video-related features, including CD burner, image converter, transfer, gif maker, etc.
Supported OS: Windows 10/8/7/2003/XP/Vista, Mac 10.14 (Mojave), 10.13, 10.12, 10.11, 10.10, 10.9, 10.8, 10.7, 10.6.
Security Verified,
5,942,222
people have downloaded it.
Steps on how to use Wondershare Uniconverter to convert SF2 to WAV:
Record .sf2 files to .m4a files by default.
Convert recorded .sf2 files to WAV format.
Step 1

Open the .sf2 file in the media player and start to record.

There several top-rated players to play .sf2 files, such as Native Instruments Kontakt (for Mac), Reason, Speedsoft VSampler, and Media Player Classic. Open the .sf2 file with your media player and pause it. Then launch Wondershare UniConverter, go to the Screen Recorder section, click the down arrow sign beside the record icon to choose Audio Recorder. A pop-up window will show up.
Step 2

Record the SF2 file to M4a format by default.

At the pop-up window, select the audio source, choose a microphone built-in your system here.
Then click the REC button and restart to play the .sf2 file.
After recording the part you want, click the Stop button, the recorded .sf2 file will be saved to .m4a automatically. You can also cut or trim the file with the editing features of Wondershare UniConverter to get a more precise audio part.
Step 3

Open Video Converter and add the recorded .sf2 file.

Then, go back to the Video Converter section and click the Add files button to upload the recorded .sf2 file.
Step 4

Convert the recorded SF2 file to WAV format.

Click the Output Format option, you will see a Video, Audio, and Device list. Click Audio and choose WAV as output format. Then, click the Start All button to trigger the recorded SF2 to WAV (M4a to WAV) conversion.
As a powerful video converter, Wondershare Uniconveter supports converting over 1000 formats audio and video at 30x faster speed than other common converters, such as MOV to MP4, MKV to MP4, MP4 to MP3, MP3 to WAV, VOB to MP4, etc. For a few rare format conversion, it cannot convert these formats directly, but the advanced Recorder features also can help you out.