Full Review on YouTube VS Vimeo VS Dailymotion in 2023
Vimeo, Dailymotion, YouTube are great hosting websites that allow content creators to upload and share their videos. They differ in several ways, which explains the big gap between the numbers of viewers in each. Although people love free things, it appears that other aspects can attract more people, whether they are free or not. So, if you are looking for a hosting website among the three, you need to understand their differences and hence grab the advantages and disadvantages of each. At some point, you will understand that what you seek will guide you in making an informed and wise decision.
Part 1. What are the Differences between YouTube, Vimeo, and Dailymotion
Audience size

- the three websites, YouTube, Dailymotion, and Vimeo, have different audience sizes. YouTube has the largest, amounting to more than one billion monthly that spend millions of hours on the site daily. According to verified statistics, YouTube is the world's second-largest search engine. Since it offers great free services, it tends to attract large masses of people from all over the world. Dailymotion comes second with about 300 million users from all over the globe. As a result, it is labeled as European YouTube. These users are known to watch about 3.5 billion videos monthly on the platform. Vimeo comes last in this category since it has the smallest audience size. Its community consists of 170 million users, and about 42 million are from the United States. The limited number could be due to the plans provided. However, the majority are people that provide great response to video content.
Pricing

- Pricing translates to free plans and membership privileges. YouTube offers free hosting that is accompanied by unlimited storage and thus attracts a lot of users. However, this comes with so many ads. To avoid them, one must subscribe to YouTube Red that goes for $9.99 monthly. It enables you to download videos for viewing offline, provides access to programming and music apps. Dailymotion is also free and has multiple ads since it also focuses on monetization. However, it has limitations whereby you can only upload 96 video uploads daily, which translates to a 2-hour video per day. Additionally, the video should not go for more than 60 minutes. On the other hand, Vimeo has various membership options, from free to paid. The paid include PRO at $20, Premium at $75, Plus $7, and Business at $50. It does not have ads like the other two websites but limits storage in the free offer.
Advertising and Monetization

- Advertising in social media sites can be annoying due to the ads that flood and interrupt enjoyable watching moments. However, they benefit various people. Although the three participate in monetization, only two of YouTube, Vimeo, Dailymotion allow advertising. Marketers across industries use YouTube to advertise since they are provided with YouTube ads and a variety of formats. Some of the ad options include non-skippable and skippable and overlay banner ads. Content creators also monetize their clips through the YouTube Partner Program and Goggle Adsense. However, ads are served in accounts with more than 10,000 views. Dailymotion also has several advertising options that marketers utilize, which include the display, instream, and rich media formats. Content creators use the OpenVOD program that enables the selling of videos. Dailymotion's commission is 10% of profits. Vimeo does not do advertising but instead earns through the hosting fees it charges members. As a result, it's ad-free.
Privacy Options

- Vimeo, YouTube, Dailymotion websites value privacy and hence provide various options for control. In YouTube, Unlisted, Private, and Public options are the available control measures. The unlisted option ensures only users with links can view content. In public, anyone can view your videos. In private, only you and your chosen few can access your content. Dailymotion privacy options are similar to YouTube. They include Password-protected videos, Private and Public. The password-protected videos ensure that only a few view content as soon as they acquire the code. Public means anyone can watch, and private means only the uploader has access.

Vimeo Dailymotion

does not differ much, although the former comes with several options. They are similar in that password protection is provided depending on your membership, videos are still available to the public and uploader only. Other settings consider people the uploader follows and have a private link like on YouTube.
Analytics

- YouTube provides its uploaders with a large variety of free analytics data that include updated reports and metrics, which enable them to monitor their videos and channel performance. Such include traffic location and sources, watch time, audience demographics, subscription rates, social shares, and retention rates. Since YouTube is owned by Google, you can link your Google Analytics ID to your account and have access to more in-depth data. Dailymotion has some restrictions since analytics are only available to uploaders that participate in advertising and video monetization. With any Vimeo plan, including the free, you can get the basic analytics dashboard, which provides finishes, comments and likes, plays, and impressions overview. More in-depth analytics comes with the paid plans, while the Google Analytics integration is available in the costliest plans.
The best platform among the three depends on various aspects, which are the points discussed above. YouTube seems to win because it has the largest audience, charges the least amount to escape annoying ads and access more privileges, and provides the best analytics even with the free plan. However, it may not be the case for serious uploaders seeking serious crowds and are strict on privacy.
Part 2. How to Download Videos from YouTube, Vimeo, and Dailymotion
The only effective way to download videos from Dailymotion, Vimeo, YouTube, is through Wondershare UniConverter (originally Wondershare Video Converter Ultimate). This program is perfect at not only converting video and audio formats, but downloading your favorite clips from various sites like YouTube, Dailymotion, and Vimeo.
Wondershare UniConverter - Best Video Converter and Downloader for Windows/Mac (Catalina Included)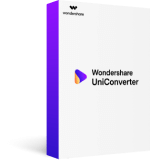 Convert video to MP3, MP4, AVI, MKV, MOV, and other 1000+ formats.
Burn Vimeo, Dailymotion and YouTube videos to DVD and play with your DVD player with free DVD menu templates.
Download videos from Vimeo, Dailymotion and YouTube and other 10,000 popular online sharing sites.
Edit videos with trimming, cropping, adding watermark, subtitles, etc.
Edit videos and upload them to Vimeo and YouTube at fast speed.
Transfer video files from Mac/PC to iPhone/iPad/Android devices easily via a USB cable.
Multiple functions including Screen Recorder, CD Burner, Video/Audio Compressor, GIF Maker, Fix Media Metadata, etc.
Supported OS: Mac OS 10.15 (Catalina), 10.14, 10.13, 10.12, 10.11, 10.10, 10.9, 10.8, 10.7, 10.6, Windows 10/8/7/2003/XP/Vista.
Security Verified.
5,481,347
people have downloaded it.
The following procedures offer steps on how to download YouTube, Vimeo, Dailymotion videos with Wondershare UniConverter.
Video Tutorial: Wondershare UniConverter - Download Online Videos
Step 1

Launch Wondershare UniConverter.

Depending on the computer in use, download the respective Wondershare UniConverter version: for Windows or Mac. Launch it and choose the Downloader section.
Step 2

Copy the YouTube Vimeo Dailymotion Video URL.

Open your browser and visit the YouTube, Vimeo, and Dailymotion sites. Look for the videos you wish to download and copy their links.
Step 3

Paste Video URLs to Wondershare UniConverter.

Go back to download a program, and in the upper left corner, select Paste URL. A setting dialog window will appear, where you should select the format and resolution you desire and then choose Download to commence the downloading process.
Step 4

The Downloading Process.

As the program downloads the Vimeo, YouTube, Dailymotion videos, it will display a progress bar to show speed and remaining time. Clicking Pause will halt the downloading process of a single video, while Resume restarts the procedure. On the Contrary, selecting Start All or Pause All below starts or stops the process for multiple videos.
After completion of the downloading process, the computer screen bottom right side will show through a pop-up window. To check out the downloaded videos, access the Finished tab.
Conclusion
The comparison between Dailymotion, Vimeo, YouTube can be confusing is you hardly know what you want as a content creator. Therefore, it is important to consider your wants and services provided together before making a choice. In the process, feel free to use Wondershare UniConverter to download videos from any of the three hosting websites.