Vimeo VS YouTube: Which One is Better for You?
Since the invention of the internet, the world has turned into a small village where people can communicate effectively despite being millions of miles apart. Websites like YouTube and Vimeo provide the best ways to reach others quickly and effectively through videos. However, they come with differences, which make it trickier to choose the best platform to use. Understanding the two through their differences is the best way to discover the most favorable choice. Therefore, making the clip is only half the journey. In case you choose Vimeo but find it ineffective, you can always shift to YouTube by converting your video format to the required.
Part 1. What is the difference between Vimeo and YouTube
The following Vimeo YouTube differences will help you understand Vimeo YouTube websites. They focus on various aspects like their prices, upload limits, audience, monetization, traffic, video editing, and others. Eventually, you will be able to judge which platform is better.
Prices

- the prices of Vimeo and YouTube are best described by the memberships they offer you. Vimeo has four options that include Business, Plus, Premium, and PRO that cost $50, $7, $75, and $20 per month, respectively. Additionally, all have different storage levels and support. You may also get the Free membership, although it has storage limitations. On the other hand, making YouTube videos is free and without storage limitations. However, you will encounter multiple ads that you can only avoid through YouTube Red, the $9.99 monthly subscription. It also allows video downloading, access to original, programming and provides a music app.
Monetization

- YouTube and Vimeo make money in different ways. YouTube hosts various ads in multiple formats, making it a highly successful platform. These include overlay banner, non-skippable, and skippable ads. Although these ads, especially the non-skippable video ads, are annoying, they do benefit marketers advertising their services and goods and YouTube as well. On the contrary, Vimeo makes money through memberships, which generate hosting fees. It does not have ads like YouTube. Any selling taking place in Vimeo involves the Vimeo on Demand program, which allows users with and above Vimeo Pro account to sell clips directly to the audience.
Upload limits

- YouTube and Vimeo allow you to upload videos. However, they have upload limits for various reasons. On YouTube, you can only upload up to 20 GB, which is a bigger file size that the 500MB limit of Vimeo. Additionally, YouTube allows you to upload 3D videos as well as HD reaching 1080p, HDR, 4K, and 8K. For Vimeo, uploading 3D video is not possible, and the HD video quality is limited to 720p.
Privacy Control

- Privacy is vital to both Vimeo YouTube websites, and hence they offer different options. Firstly, they both have privacy options concerning comments. YouTube comes with three privacy options; Private, Public, and Unlisted. The public video is accessed by anyone using the website. The private videos are restricted to the uploader, and certain users chose to see them. In the unlisted setting, only people with the links can view what has been posted. On the other hand, Vimeo has multiple privacy options, including password protection, depending on what you pay for. So, Videos can be available to anyone, to the uploader only, to people followed by the uploader, to specifically chosen people or persons with a password or the private link.
Target Audience

- YouTube and Vimeo have different target audiences, and it affects why you should choose either of the two. YouTube has a large audience of more than 1 billion, who watch content daily. This means that you are likely to find offensive and questionable users that will critique your content. Although they produce high qualities of content, quality is not assured. Vimeo's community is much smaller, amounting to about 170 million users. The majorities are highly supportive and hence provide constructive feedback, unlike YouTube, which has great negativity. You will likely find higher values of production in Vimeo.
Video editing

- social media users are prone to making mistakes not only in written posts but videos as well. As soon as you upload your video to Vimeo but realize it needs editing or changes, you can replace it and still maintain video stats. This allows you to correct mistakes or make updates. On the contrary, YouTube does not allow video editing except for the trimming of videos. If you must change any video aspect, you will have to delete the file, edit it and then re-upload. This process leads to the loss of stats and views. Therefore, YouTube requires you to recheck content before posting.
Traffic

- Vimeo and YouTube offer traffic information in different ways, which helps know the people watching your content and how they view it. YouTube offers traffic data freely to its uploaders to allow understanding of traffic sources, locations, watching time, and audience demographics and retention. For you to get this privilege in Vimeo, you must be a Plus Vimeo member, at least. Each membership has its level of access to traffic data. Luckily on both websites, you can see geographical data, comments, views, and likes.
Copyrighted Material

- Copyrighting material is stealing, but YouTube and Vimeo react differently to the posting of copyrighted content. In YouTube, copyrighted material gets detected within a very short period after uploading. If you don't have permission to post the content, the website disables the elements automatically. If you are infringing on copyright unintentionally, this is a good thing. Vimeo is not strict on copyrighted material and hence does not disable it. Therefore, always remember the stealing aspect when posting other people's content without rights or permission. Being authentic requires having good judgment, which is still rewarding.
From the above comparison of Vimeo to YouTube, the common aspect is that both websites are popular among social media users. In the world of digital video, where expansion is often considered, both are great business resources. Therefore, deciding on a better platform depends on various factors, including your target audience. If you don't mind reaching just anyone and can handle negativity, go for YouTube since you will not even have to pay for it; the free version will still work for you.
If you have restrictions and must reach serious social media users that can give constructive feedback, Vimeo is your best option. If you would like to earn from posting your content, YouTube is also the better option since ads displayed before your video will benefit you, so long as you have more than 10,000 viewers. On the other hand, if you need privacy on different levels, Vimeo is better since it has great and more options. This is also perfect for anyone that dislikes dealing with ads and jokers online.
YouTube may seem like a better option because it's mostly free and with a larger audience. However, your reasons to reach large masses will determine your choice. An issue as simple as a lack of video editing on YouTube could mean choosing Vimeo in consideration of the target audience.
Part 2. How to Convert Vimeo to YouTube in Easy Steps
The easiest way to conduct a Vimeo to YouTube transfer is through Wondershare UniConverter (originally Wondershare Video Converter Ultimate). This is a powerful tool that handles multiple video conversions, including those involving Vimeo YouTube websites. The converter can also handle the reversal process, which is YouTube to Vimeo conversion. Therefore, Wondershare UniConverter is also a YouTube to Vimeo Converter.
Wondershare UniConverter - Best Vimeo Converter for Windows/Mac (Catalina Included)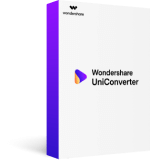 Directly convert video to MP3, MP4, AVI, MKV, MOV, and other 1000+ formats.
Burn Vimeo and Youtube videos to DVD and play with your DVD player with free DVD menu templates.
Download videos from Vimeo, Youtube, and other 10,000 popular online sharing sites.
Edit videos with trimming, cropping, adding watermark, subtitles, etc.
Edit videos and upload them to Vimeo and Youtube at fast speed.
Transfer video files from Mac/PC to iPhone/iPad/Android devices easily via a USB cable.
Multiple functions including Screen Recorder, CD Burner, Video/Audio Compressor, GIF Maker, Fix Media Metadata, etc.
Supported OS: Mac OS 10.15 (Catalina), 10.14, 10.13, 10.12, 10.11, 10.10, 10.9, 10.8, 10.7, 10.6, Windows 10/8/7/2003/XP/Vista.
Security Verified.
5,481,347
people have downloaded it.
To convert Vimeo to YouTube, follow these Vimeo YouTube converter's instructions below:
Step 1

Open Wondershare UniConverter.

Wondershare UniConverter comes in different versions for Mac and Windows. Therefore, ensure that you download the right one for your computer. Open it and click on the Downloader section.
Step 2

Copy the Vimeo Video URL from the Site.

Use your browser to access the Vimeo website. Find the respective video to download and copy its URL.
Step 3

Transfer the URL to the Vimeo to YouTube Converter.

To download the respective video, go back to the Vimeo to YouTube conversion program and transfer the URL by pasting it. So, open the Download then Convert Mode and then choose the
function. The application will show the progress of the downloading process and indicate when it's complete.
Step 4

Convert Vimeo video to YouTube.

It will take a few minutes if you chose several videos and less time if it's one video. When the process completes, you are free to post to YouTube directly under Finished.
Conclusion
Making digital videos is always fun, until when it's time to post, and you must make a wise decision on the right platform. The above Vimeo to YouTube comparison provides you with the advantages and disadvantages of using each. If you choose wrong, Vimeo, you can convert format and choose right.