What's the Best HQ Recorder Available in 2021
Are you looking to record some HQ videos of you playing around on your computer? Then, you're going to want to know about all the best HQ recorders available in 2021. We'll be focusing on HQ screen recorders today, which are programs that you can use to record computer screen activity with or without audio. These are great for recording video tutorials, product tours, gameplays, and so much more. We're sure that you'll be able to find a use for the tools we've listed down below.
Part 1. What's the Best HQ Recorder in 2021
Before we begin naming off a bunch of random products without context, let's talk about how one of these tools works. Starting with what we consider the best of the 10 HQ recorders we'll be introducing today, called the Wondershare UniConverter (originally Wondershare Video Converter Ultimate). This converter, a whole bunch of other things, is capable of capturing your screen activity and exporting it into high-quality full HD videos that you can use even in a business setting. Other features include:
Wondershare UniConverter - The Best HQ Recorder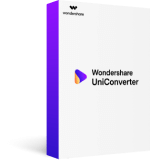 There are multi-capture modes (custom capture and full-screen captures are available).
There is a One-click record function for easy recording for beginners.
It supports advanced quality settings for adjusting resolution and frames captured per second.
Convenient timing function, audio/microphone input, and hotkey customizability.
All packed in a user-friendly UI suitable even for the most absolute of beginners.
Versatile toolbox includes fixing video metadata, GIF maker, casting video to TV, and screen recorder.
Supported OS: Windows 10/8/7/XP/Vista, macOS 11 Big Sur, 10.15 (Catalina), 10.14, 10.13, 10.12, 10.11, 10.10, 10.9, 10.8, 10.7, 10.6.
Security Verified.
7,851,625
people have downloaded it.
Step 1

Use Screen Recorder in UniConverter.

The first step in getting things done with the UniConverter is to launch the software and explore the main interface. As you can see from the screenshot below, there is an array of different menu pages at the top. For recording HQ videos, we will use the Screen Recorder menu. Please select that and click the
to continue.
Step 2

The Screen Recorder settings.

Right off the bat, you'll be hit with a couple of basic settings that you can adjust to control your recording experience, including capture area, system audio input, and the optional microphone input.

You can stick to these essential tools if you want, there's no harm in it. However, you can go even further by selecting the red Gear icon at the bottom of the floating window.
Step 3

The advanced HQ settings.

The Gear icon opens up a whole new section of the screen recorder window. Here, you can adjust several other settings. The most important of which is the General Settings, including the following:

Save as: Choose where your recorded HQ video is exported to after recording.

Frame Rate: Choose your desired recording frame rate to adjust for seamless video recording.

Quality: Choose what quality your recording will be saved as (up to Full HD high quality)

Adjust these accordingly, and then close up the extra menu once you're done. Your settings will automatically be saved, once you hit to record.
Step 4

Start recording in HQ

Finally, it's time to prepare the video or resources you need for your recording. Hitting the REC button will start a countdown timer that will give you some time to do this, but it's the best to have everything up and in the frame before that just to make sure.

Note: The recording window will disappear if you plan on recording in full screen. But you can pull it up again from your windows taskbar or with the hotkey that you can specify in the advanced settings window we showed in the previous step.
Part 2. Another 9 Helpful HQ Recorders in 2021
Just to make sure that we are covering all our bases, we have included 9 HQ recorders that you can use for practically the same thing. Some of these may not be available in your platform, some are free, and some are premium, some may only work for specific purposes, etc. So, if you're looking for something specific to your needs, pay attention to the little different details we've included along with each tool review.
1. Fraps
Platform: Windows-only
The first tool on this list is the free, open-source program called Fraps. It's a popular screen recording for e-teachers and gamers alike. As not only is it free, but it can record in Ultra HD at up to 120 frames per second and 7680x4800 resolution. The only catch is that it is Windows-only software. So, unfortunately, it won't be much help for Mac or Linux users.
● Free Windows-only screen, audio, and webcam recording software available open-source
● Highly customizable recording, with FPS, quality, hotkey optimization, and more
● Old but relatively easy-to-use UI
2.Movavi Screen Recorder
URL: https://www.movavi.com/screen-recorder/
Platform: Windows & Mac
The Movavi Screen Recorder is next on our list. It's a premium screen recorder available for both Mac and Windows systems with recording functionalities that will allow you to shoot your digital screen at Full HD (up to 1080p in resolution). It's not the highest quality available in the market, but it's what most people will need. Unless you really fancy recording a bunch of 4K videos for big-screen presentations.
● Windows and Mac Full HD HQ screen recorder
● It offers both video editing and video converting functions for post-recording
● Clean and easy-to-use UI for absolute beginners
3. Apowersoft Screen Recorder Pro
URL: https://www.apowersoft.com/screen-recorder.html
Platform: Windows & Mac
Our third HQ recorder is the Apowersoft Screen Recorder Pro. You may have already heard of it, as it's quite old, but its age doesn't really change its capabilities. This is fairly similar to the Movavi Screen Recorder, which will allow you to use it to record videos in Full HD and export it in a variety of different common formats, like AVI, MP4, and even the broadcast-ready format SWF.
● Windows and Mac classic HQ recorder with multiple modes of Full HD recording
● It is optimized to prevent any quality loss while recording for the highest quality recordings.
● Exports recorded HQ videos in easy-to-upload formats for both streaming and non-streaming purposes.
4. Bandicam
URL: https://www.bandicam.com/
Platform: Windows-only
The next up is Bandicam, another heavy hitter in the world of HQ screen recording. This tool is a free open source Windows OS tool, much like Fraps, so if you have a Mac computer, it isn't going to be much help to you, but if you are a Windows user, you can enjoy its 4K Ultra HD recording, which is a lot more than what Apowersoft and Movavi are capable of doing. It's a long-term recorder too -- allowing you to record or stream up to 24 hours or so of clean HQ footage whenever you wish.
● Powerful Windows-only HQ recorder supports up to 3840x2160 resolution.
● It produces files in the common video formats or SWF for broadcast-ready footage.
● There are multiple modes of recording: including screen, webcam, audio, voice, console, etc.
5. Screencast-O-Matic
URL: https://screencast-o-matic.com/
Platform: Windows & Mac
The Screencast-O-Matic is marketed as a freemium program, as it comes in a free version that you can use limitlessly. Unfortunately, the free version is not all that good. For one, recording time is cut off to a solid ten minutes, and for another, you won't be able to record audio with it either. The premium version is where it's really at, as it will allow you to record HD straight off the bat easily.
● Windows and Mac premium recorder for HD videos powered by your internet can save your Internal system's resources.
● It comes with a built-in video editor with unique zoom-in, tilting, and other popular effects.
● Direct upload to popular platforms like YouTube or Twitch for easy sharing.
6. Open Broadcaster Software (OBS Studio)
Platform: Windows & Mac
With OBS, we go back to the world of free open source programs. This tool is definitely up there with both Fraps and Bandicam. Although we have rated it a little lower this time because it's UI is just a tad bit too complicated for some — seeing as it's been packed to the brim with a lot of random video editing and effect functions that you may or may not need. The most important thing, however, is that this tool is capable of recording at Full HD just like the rest of the tools in this list.
● Free, open-source HQ recorder is available for both Windows and Mac with Full HD supported.
● It provides a variety of advanced video editing for adjusting recorded video and audio.
● Advanced UI is designed for flexibility in mind, even though it's not very suitable for beginners.
7. CamStudio
Platform: Windows-only
CamStudio is another popular Windows-only HQ recorder with a strong preference for recording broadcast-ready footage for live-streaming purposes. It's fairly powerful in its own right, and if you're interested in streaming in HQ, then this might just be for you. It's a bit more limited in terms of other things, however like the fact that it will allow you to record only in the SWF file and the AVI file.
● It is a free and open-source HQ recorder for Windows OS users.
● It records Full HD SWF and AVI for HQ video streaming and uploading, respectively.
● Aged but basic UI is suitable for all experience levels.
8. AceThinker
URL: https://acethinker.com/desktop-recorder
Platform: Windows & Mac
AceThinker is a Windows and Mac tool that you can use for HQ recording. It's not as open as to its true capable recording quality rates, but exported files are large and presented in at least HD (up to 720p or more). It's also a premium program known for both streaming and uploading purposes, which is an added level of flexibility that matches that of most of the other tools on this list.
● Multi-platform HD recording tool.
● Multiple modes of screen recording with an option for cursor-focus recording feature.
● Advanced annotation and video editing functions to be used post-recording.
9. ScreenFlow
URL: http://www.telestream.net/screenflow/overview.htm
Platform: Mac-only
ScreenFlow is the last tool on this list. And it's a Mac-only premium program that you can use for HQ recording at a very similar level to most of the other tools on this list. It's not recommended for home or casual recording, as it comes at a pretty steep price tag, and it comes with a lot of unnecessary advanced functions. However, it could be useful for businesses looking to produce a lot of professional-level tours of their software or digitally rendered products.
● Premium HQ recorder is capable of recording in Full HD for Mac OS user only.
● Business-level functionalities are for professionally recorded HQ product videos.
● Advanced video and audio editing function are for in-depth video personalization.
Conclusion
What makes the best HD recorder is completely subjective. You might end up liking a tool like Fraps or Bandicam purely for its lack of a price tag. Or, you may enjoy the aesthetics of a tool like ScreenFlow, which is expensive but is incredibly functional. And, finally, you might prefer our first pick, the Wondershare UniConverter, which is a multipurpose and multi-platform software designed for incredible flexibility and efficiency. Whatever it is that you end up choosing, just make sure that it suits what you're looking for.
Although, of course, if you have no idea what you want at this time, we advise that you go with the UniConverter. If only because it's one of the most well-rounded and beginner-friendly HQ recorders available in 2021.