Burn Videos to DVD
How to speed up burning DVDs?
The burning speed depends on the length of the source file, the output settingsand the computer configuration. Here are some tips to improve the burning speed:
1. It is advisable to select Fit to disk instead of High Quality for the output DVD. The higher the quality is, the more time the product will take to burn it. However, there will be some quality loss.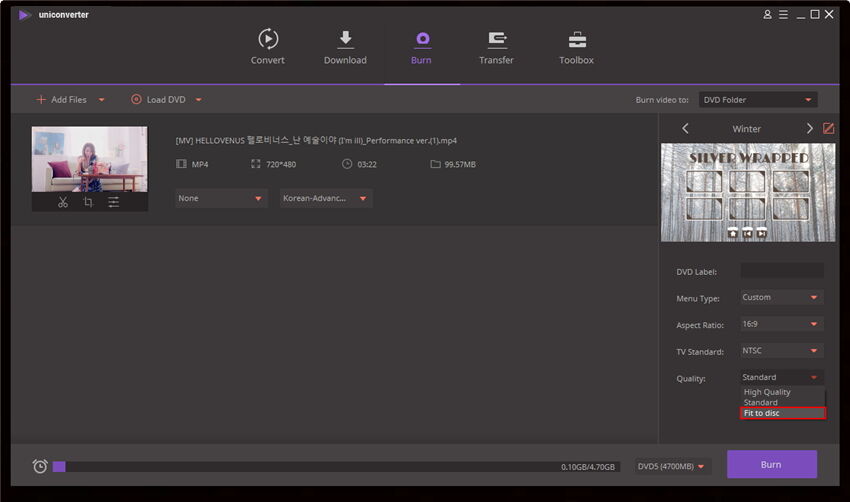 2. As the recording function is very CPU sensitive. Closing other unnecessary applications is advised. You can press CTRL + ALT + DELETE on your keyboard then select task manager to close other unnecessary applications. Make sure you save any work before you close an application. You can also use this link http://www.wikihow.com/Change-Process-Priorities-in-Windows-Task-Manager to help you prioritize the tasks in windows task manager.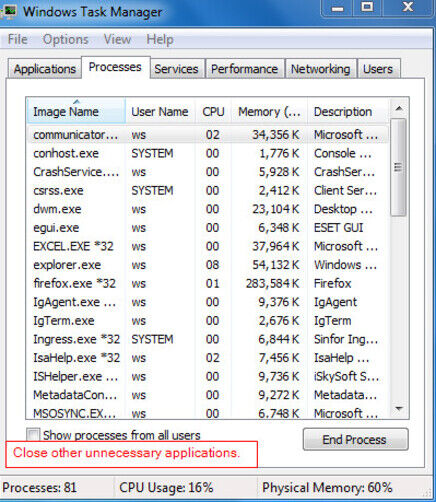 Pack Up
How to improve the output quality for burned DVDs?
How do I load a DVD?
How do I load all of the movies from a DVD?
How do I copy my DVD to a new disc?
How to rip DVDs created by a DVD recorder?
How do you rip commercial DVD with CSS Encryption?(For Mac)
How to burn a DVD?