What is SF2 File and How to Open and Convert SF2 File
Audio files are as common as video files since the conversion of video to audio and vice versa are possible through multiple applications. So, when you have received or download SF2 files, you need to learn and understand what they are for you to open them using the right applications and proceed with their manipulation.
There are various tools to open SF2 files, as explored below. Additionally, you can change SF2 to other formats like WAV, with the right SF2 to WAV converter free tools. In this article, you will find such detailed information.
Part 1. What is SF2 File
The full name for an SF2 file is a SoundFont 2 soundbank file, which comes with .sf2 extension. The .sf2 extension was developed by E-mu Systems. However, you must be careful when categorizing files since other file types do adopt this same extension.
SF2 files define an audio samples group, which is often called a patch collection. MIDI data on your computer is capable of playing back such files perfectly. The SF2 file may contain multiple components related to soundbank information. They include envelopes, loops, instruments, and layers. You may use the SF2 file format as storage for software instruments and custom patches.
Part 2. How to Open SF2 File
If you are interested in opening SF2 files, the best way to do it is to locate the file in your Windows or Mac computer, and double-click on it. From there, allow the default associated program to open the file. If this short method does not open your SF2 file, it could be because your computer does not have the right program associated with the .sf2 extension to actually view and edit this file. So, the next steps in seeking the right software to open SF2 files.
Windows differ from Mac computers, and so the programs used to open SF2 are also different. Below is software for Mac and Windows that will open SF2 files in the respective systems.
Mac:
Native Instruments Kontakt
Native Instruments Kontakt refers to a commercial and professional application for audio sampling. It is part of the Native Instruments Kontakt suite but also functions as a standalone product. It has multiple capabilities, including looping, editing, and slicing sound through its advanced tools. It can also pitch shifts in real-time. Using the Time Machine pro algorithm, Kontakt can time-stretch sounds.
It uses the Transient Master effect to re-shape percussive sounds. If you wish to apply filters to your audio, it has 37 readily available high-quality filters. What's more, it comes with an impressive library of not less than 1000 instruments for you to have a variety of choices. These are professionally recorded and processed, making them perfect for use. Aside from the SF2 file, it also opens AIFF, WAV, MIDI, and NCW files on your Mac.
Windows:
The reason is a Windows computer program that creates and edits audio files, especially those published by the Swedish software company, Propellerhead Software. It hosts unlimited audio tracks and bulk sound collection. Reason comes with all mixing tools, instruments, and effects that you need to write, record, produce, and remix soundtracks. The reason is compatible with multiple formats and hence can open CMB, WAVE, GPT, RPS, SF2, and SMP files.
You can also utilize it with other software products, especially if you utilize ReWire, which is an imperceptible cable holding audio, MIDI, and sync between applications for music.
Speedsoft VSampler is another interesting Windows program for audio and polyphonic sampling that you can use to open SF2 files. Since it accepts other formats as well, you can also view WAV, AIFF, REX, REX2, EMU, RCY, and DLS files, among others. While boasting 255 polyphonic voice capabilities, this program also supports the drag and drop functionality, which simplifies how one opens a file.
Naturally, this program has auto-looping utility as well as editing tools. It also has a tool that manages soundbank and slices beats, and a modulation matrix and built-in synth. With the inbuilt audio effects, you can easily manipulate and refine the work sample from reverbs to delays. Speedsoft VSampler can host VST extensions or plugins that expand program functionality.
Media Player Classic is a Windows open-source media player that you can rely on to open SF2 files. It appears and behaves like version 6 of the Windows Media Player. However, it incorporates the features and power of modern media players. It is often chosen by users because it functions with multiple codecs as well as DirectShow filters. Aside from SF2, Media Player Classic also supports and opens audio files with 3GP, AC3, DTS, and MP2 formats.
Part 3. How to Convert SF2 Online
As mentioned above, SF2 is an audio format. Therefore, it can be manipulated so that you can access the audio files in other ways through other programs. This means that you can convert SF2 to another audio format like WAV, especially if you have access to an SF2 to WAV converter free to use.
You may also have another audio file in SFARK or SFPACK format and would like to have it in SF2 format. SFARK refers to sfARK Compressed SoundFont, whose developer is unknown. It is a lossless audio compression format for .sf2. The best action is accessing an SFARK to SF2 changer or SFPACK to SF2 converter and making the conversion to fit your preference.
The best SFARK to SF2 or SFPACK to SF2 online converter to use is AnyConv. This free online converter tool provides multiple services 100% free. It makes conversions extremely simple and effortless since you do not have to download and install any software on your computer. Aside from converting audio files, it also transforms images, archives, documents, ebooks, and video files. Basically, it is an all-round converter.
AnyConv users are confident when using it because they acquire support by mail when they experience challenges. Although the current file size limit is 50mb, the website is focusing on increasing it so that you can convert larger audio files.
It supports multiple audio formats such as MP3, AMR, AIFF, 3GP, AAC, SPARK, SF2, WAV, and others. Additionally, AnyConv is a secure website that not only keeps the file safe but private as well through unique download links, especially for converted files. It also eliminates files after conversion to avoid access by other users.
The following are steps of how to turn SFARK to SF2 using AnyConv.
Step 1: Select the SFARK file.
To select the SFARK file on your computer, go to Choose File function. You can as well drag and drop it in the upload area. Remember that the file size limit is 50mb.
Step 2: Conversion of SFARK to SF2.
To perform the SFARK to SF2 conversion, click on the Convert utility, and the procedure will begin immediately.
Step 3: Acquire the new SF2 file.
After the conversion process, you are free to acquire the new SF2 file by downloading it. So click on the Download function.
Conclusion
SF2 files seem interesting, and so you are likely to convert multiple file formats like SFARK to SF2. The best way to do it is through a free online tool like AnyConv, which comes with multiple benefits.
Wondershare UniConverter - Best Video Converter Mac/Windows (Catalina Included)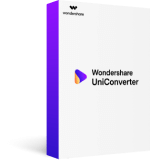 Convert video files to MP4, AVI, WMV, FLV, MKV, and other 1,000 formats with several simple steps.
Convert multiple video files to MP4 in batch without any quality loss.
Convert video files to optimized preset for almost all devices, like iPhone, iPad, Huawei phone, etc.
90X faster conversion speed than common converters with unique APEXTRANS technology.
Powerful editing tools help customize your videos, like trimming, cropping, adding watermark, subtitles, etc.
Burn and customize videos to your DVD or Blu-ray disc with free DVD menu templates.
Download or record videos from YouTube and other 10,000+ video sharing sites.
Transfer videos from computer to iPhone, iPad, and other devices directly and vice versa.
Versatile toolbox: Add video metadata, GIF maker, video compressor, and screen recorder.
Supported OS: Windows 10/8/7/XP/Vista, macOS 11 Big Sur, 10.15 (Catalina), 10.14, 10.13, 10.12, 10.11, 10.10, 10.9, 10.8, 10.7, 10.6.
Security Verified.
5,481,347
people have downloaded it.