Social Media
1. Adobe Premiere Tips

+

2. Youtube Tips

+

3. Facebook Tips

+

4. Instagram Tips

+

5. Twitter Tips

+

6. Whatsapp Tips

+
Premiere Pro Doesn't Export H264? Resolved in Simple Steps
Regardless of the experience and expertise, you have with Premiere, H264 format may fail to comply sometime, and you may get stuck with the export problems. The issue may occur due to one or more reasons such as the operating system platform, absence of correct or updated codec, etc. In such situations, instead of Adobe Premiere, H264 can be created with an alternative, rather cheaper and faster tool called UniConverter by Wondershare.
Part 1. What is H264
H264 or H.264 is a video compression codec that most video editors prefer to use while exporting RAW footage for public distribution, broadcasting, or to publish the clips on any social media platform for fun or commercial gains. Sometimes also referred to as Advanced Video Coding (AVC) or MPEG-4 Part 10, H.264 produces files with MP4 or MOV extensions that can be played on any media player as long as it has the same codec.
The reason behind H.264 being that popular is its high compression percentage and global acceptance of the format that encourages almost all vendors to integrate built-in support of files exported with H264.
Part 2. How to Export H264 in Premiere Pro Easily
Before going through the lengthy process, it would be good to try exporting your clip to H264 with Premiere Pro itself. With Adobe Premiere, H264 files can be exported within less time and at least technical configurations and fine-tuning. You can learn how to export H264 in Premiere Pro by following the steps given below:
Step 1: Get to the Export Settings Box.
Once you are through with all the editing work on your media file, go to File > Export and click Media to open the Export Settings box.
Step 2: Select Format and Preset.
Select H.264 from the Format drop-down list, and choose the preferred preset (Match Source – High bitrate here) from Preset.
Step 3: Configure Other Settings and Export.
Make sure that the Export Video and Export Audio boxes are checked, also check the Use Maximum Render Quality box from the lower section, and click Export to export footage to Premiere H264.
If you have already edited a clip in Adobe Premiere Pro but cannot export it to H264, the first step to resolve the issue would be to export the video to any other universally acceptable format that Premiere Pro allows, e.g., ProRes 422. This helps you get a separate file for further treatments.
Assuming that you followed the advice and have transcoded the footage to ProRes 422, the methods discussed hereafter can help you export to H264 format easily and quickly.
Part 3. How to Export H264 Premiere Pro Failed to in Wondershare UniConverter
Wondershare UniConverter (originally Wondershare Video Converter Ultimate) is a universal format converter available for both Windows and Mac platforms, which enables you to convert files of one format to another. Not only this, but the software is also equipped with several more tools such as video editor, screen recorder, media burner, GIF maker, video compressor, etc. that you can find only in an industry-standard post-production tool.
Wondershare UniConverter - Best Video Converter for Windows / Mac (Catalina Included)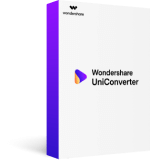 Allows converting videos to H.264 without any quality loss.
MP4 to H264 video conversion is 30 times faster as compared to other common converters.
Allows converting multiple files to H.264 with just simple clicks.
Allows converting H.264 to other formats and specific device targeted preset profiles.
Allows downloading videos from more than 10,000 sites, including YouTube, Vimeo, AOL, and others.
Support downloading YouTube playlist and subtitles together, and download videos from other 10000 video sites.
Works as powerful editing software with features like merging, rotating, adding special effects, adding metadata, cropping, and others.
Works as a perfect all-in-one DVD toolkit with features like converting DVDs, editing DVDs, and burning DVDs.
Supported OS: Windows NT4/2000/2003/XP/Vista/7/8, and Windows 10 (32 bit & 64 bit), Mac OS 10.15 (Catalina), 10.14, 10.13, 10.12, 10.11, 10.10, 10.9, 10.8, 10.7.
Security Verified.
5,481,347
people have downloaded it.
You can follow the steps given below to use Wondershare UniConverter to export H264 Premiere Pro fails to do:
Step 1

Import Video to Wondershare UniConverter.

Start Wondershare UniConverter on your computer, confirm that the Convert tile is selected from the top, click Add Files, and import the ProRes 422 file you exported from Premiere Pro. Note: Even though the ProRes files are large, their size reduces once they are converted to a different format using a codec with a better compression ratio, e.g., H264 (that generates files with MP4, MOV, etc. extensions).
Step 2

Choose Conversion Preset.

Click and open the Output Format menu at the bottom left, go to the Video tab if it is not already selected, select MP4 from the left pane, and click your preferred display resolution from the right (Same as the source is selected here for demonstration).
Step 3

Convert with UniConverter.

Once you are back on the Convert window, choose a destination folder in the Output field at the bottom, click Convert from the right of the imported clip to convert ProRes to MP4 where Premiere H264 conversion failed. You can click Start All from the bottom-right corner to perform the bulk conversion in the case of multiple videos.
Part 4. How to Use Online Alternative to Premiere Pro for Exporting H264
If you are not interested in installing any other post-production program on your PC because Adobe Premiere Pro is already a resource-intensive application, you can try using any efficient online tool that can help you with the exporting process. Among all other online conversion apps available in the market today, one widely used and admired by many professionals due to its ease of access and simplicity is Media.io by Wondershare.
Wondershare Media.io is a younger sibling of Wondershare UniConverter and has almost all the latter's features. The best thing is Media.io is free to use and forces no watermarks on the produced files whatsoever. Furthermore, you can get access to many other advanced features by registering for free.
You can follow the instructions given below to export files to H264 with Wondershare UniConverter:
Step 1: Get to Media.io Video Converter Page.
Launch any web browser (Firefox here, for example), go to https://www.media.io/, click Online Tools from the top, and click Video Converter from the Video category on the left to go to the Video Converter page. Alternatively, you can also follow the https://www.media.io/video-converter.html link to go directly there.
Step 2: Upload Source File.
Click the + (Add File) icon, and use the Upload box to select and upload the source file you want to export to H264.
Step 3: Export to H264.
Ensure that MP4 or MOV format is selected in the drop-down list and click CONVERT to export the footage to H264. Note: Because H264 is a high compression codec that exports clips to MP4 or MOV format, you can choose any of these to convert files with Wondershare Online UniCconverter instead of Adobe Premiere H264.
Conclusion
Although Premiere H264 exporting doesn't halt, not at least that frequently if it does for any unexpected reason, you can follow the workaround discussed above to the right the wrongs. When exporting from Adobe Premiere Pro, it would be good to use ProRes 422 as an output format as almost all major post-production tools support it. Even though the ProRes files are huge, they simplify video editing without giving much overhead to the processor or the graphics card that your desktop or laptop computer has.